Harry Roque's "new normal" is being disrespectful to the media, especially during press briefings.
The presidential spokesman became a hot topic once again after his unprofessional attitude during an interview with CNN's The Source host Pinky Webb.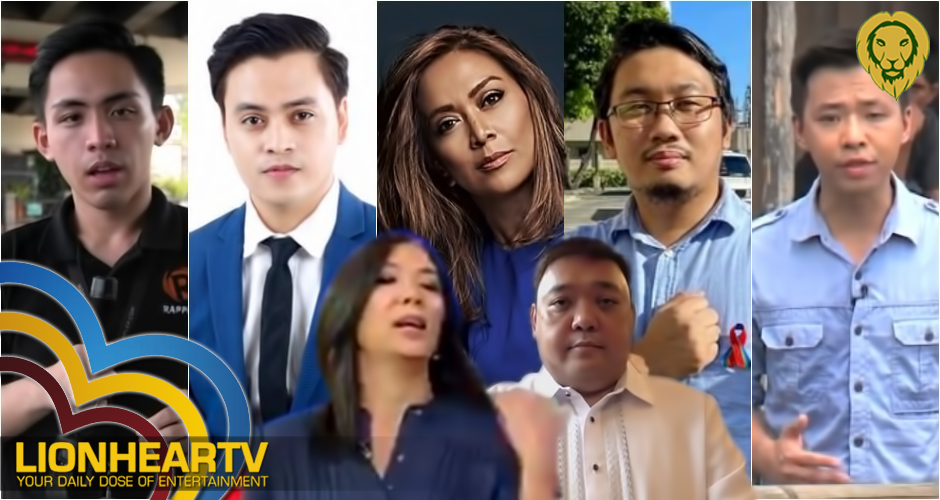 During his interview with Pinky Webb, he refused to give his reaction when Webb relayed UP professor Danilo Arao's tweet who was looking for honor and excellence among UP graduates who have government positions.
Adding to that, the spokesperson felt that it was an unfair question. However, Webb was not intimidated by Roque as she did a hair-flip which sent the internet into a craze.
On #TheSource with Pinky Webb, Presidential Spokesperson Harry Roque refused to react to what he described as an unfair question on honor and excellence regarding the controversial abrogation of the 1989 UP-DND Accord, which bars unauthorized entry of state forces in its campuses pic.twitter.com/DMZEyYrili

— CNN Philippines (@cnnphilippines) January 20, 2021
With this, journalists also gave their reaction towards the meltdown of Roque.
Journalist Barnaby Lo pointed out that Roque was easily offended when he was asked about his honor and excellence. He also recalled that the spokesperson was a former UP law professor and human rights lawyer who opposed Duterte. Now, he is an enabler for the government.
Harry Roque, former UP law professor and human rights lawyer who called Duterte a murderer and is now an avid defender of the regime, is offended when asked about honor and excellence. https://t.co/OmVjyUEx7h

— Barnaby Lo (@barnabychuck) January 20, 2021
Rappler journalist Rambo Talabong had a laugh after Roque was obviously annoyed about the question.
Harry Roque had cracked. https://t.co/xZXSrnlC8y

— Rambo Talabong (@ramboreports) January 20, 2021
The simple but powerful retaliation of Pinky Webb when Roque had his usual meltdown sent journalists such as Jules Guiang to tweet how the spokesperson could never beat the resiliency of Webb.
Harry can never. Literally. https://t.co/BaMoVSK9oV

— Jules Guiang (@julesguiang) January 20, 2021
With the hilarious reaction of the CNN journalist, Kevin Manalo wanted people to make a GIF of Pinky Webb doing her hair flip—a trademark which she used to burn Harry Roque.
Somebody make a gif of Ms. Pinky Webb hair flipping Spox Roque

— Kevin Manalo (@kevinmanalo_) January 20, 2021
Others like Anjo Bagaoisan and JP Soriano commended the response of Pinky Webb after she hair-flipped her answer to Roque.
Tita Pinkyyyy https://t.co/Xcplwi6swi

— Anjo Bagaoisan (@anjo_bagaoisan) January 20, 2021
PINKY WEBB, That's the tweet! 🙌 💕

— JP Soriano (@jpsoriano) January 20, 2021
Meanwhile, Tarra Quismundo, Deputy Editor of ABS-CBN, gave her reaction towards Roque's behavior which is how he treats the media and public criticism Just like Roque it is also how the Duterte administration is treating the press. She also applauded the response of Pinky Webb sending the message that she is not intimidated by the Secretary.
This exchange is a microcosm of the administration's attitude towards the media and public criticism in general. And that relative calm plus the hairflip is the perfect response. Who you tryna intimidate? https://t.co/3tAUVKs6Bt

— Tarra Quismundo 🇵🇭 (@TarraQuismundo) January 20, 2021
With Roque's recent treatment of Pinky Webb, ABS-CBN broadcaster Karen Davila shared that the column of Inquirer's columnist John Nery would be the perfect discussion on how a public servant such as the presidential spokesperson should act in public.
I think @jnery_newsstand's column sparks an interesting discussion on the public conduct of a presidential spokesperson.

Thanks Francis! We have tried to invite Sec Roque ever since. https://t.co/INg9lLrGLB

— Karen Davila (@iamkarendavila) January 20, 2021
In Nery's column, he attacked how a former human rights lawyer, who strongly disapproved how Pres. Duterte ran things, was destroyed by his desire to please the one he serves—the President and not the people of the Philippines.
"We must, yet again, speak of the public conduct of the presidential spokesperson, Secretary Harry Roque. It too is important, because it is a master class in becoming ambition's slave. What we are seeing, in Roque's performative press briefings, is the decomposition in public of a former human rights lawyer, a former self-described activist, a former international law expert. It is the public rotting of an educated man, eaten away by an elemental passion," wrote Nery in the column.
There is much that is going on in the world—and yet we must, yet again, speak of the public conduct of the presidential spokesperson, Secretary Harry Roque. A morality lesson, a cautionary tale. https://t.co/ncEC5jnt8P

— John Nery (@jnery_newsstand) January 18, 2021
Comments