Recently, President Rodrigo Duterte earned flak over his sexist remark, noting his opposition to women taking on the Presidential post. It was in response to the possible bid of his daughter Mayor Sarah Duterte in the 2022 presidential elections.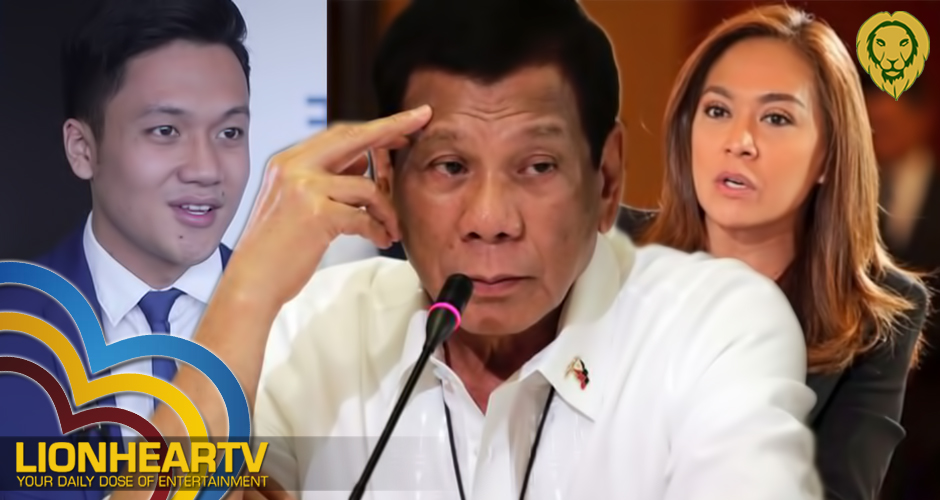 Some of the reactions came from journalists who chided Duterte's sexist and misogynistic statement.
Firstly, we have ABS-CBN broadcast journalist and reporter Karen Davila. In her Twitter account, she noted women as great leaders. She also added that qualified women handle any position they aim to achieve, even the Presidential post.
Women make great leaders. Yes, the Presidency or any other job for that matter, can be handled by a qualified woman. #empoweredwomen @UN_Women @unwomenasia

— Karen Davila (@iamkarendavila) January 14, 2021
Then, columnist Francis Baraan IV compared Pres. Duterte to a misogynistic and chauvinistic "male pig" over his statement. Baraan IV also refuted Pres. Duterte's claims on women's emotional state, which highlights the reason for his sexist remark.
Only a misogynistic, chauvinistic male pig would ever say women can't be great leaders, too.

If Duterte thinks women are too emotional, he probably should study as to how many male leaders in both fiction & history have waged wars because of their injured prides & fragile egos.

— Francis Baraan IV (@MrFrankBaraan) January 14, 2021
Broadcast journalist Jules Guiang posted a photo of Pres. Duterte's days as mayor speaking with Former President Gloria Macapagal Arroyo, implying that he once answered to a woman who was once the head of state.
https://t.co/zeFj4x67To pic.twitter.com/m4G36kxbQa

— Jules Guiang (@JULESguiang) January 14, 2021
Then, Rappler reporter Pia Ranada retweeted the article she wrote, bluntly calling out the president as sexist.
Sexist Duterte says Philippine presidency not a job for women https://t.co/rnD6EoG5k6

— Pia Ranada (@piaranada) January 14, 2021
Rappler entertainment reporter Bea Cupin retweeted Ranada's article, mirroring Pres. Duterte's claims about emotional state and impulsiveness to men.
grabe men are so emotional and impulsive in their words! charhttps://t.co/Mn7sMTDxYd

— Bea Cupin (@beacupin) January 14, 2021
Then, columnist JC Punongbayan lauded the sexist description in Ranada's article, noting the apt title.
"Sexist Duterte." Very apt.https://t.co/F7fayUDIyN

— JC Punongbayan (@jcpunongbayan) January 14, 2021
Journalist Barnaby Lo threw shade at Pres. Duterte using New Zealand Prime Minister Jacinta Ardern's success in responding to the COVID-19 pandemic crisis.
New Zealand PM Jacinda Ardern, who's managed to crush the spread of COVID in her country, is waving. https://t.co/5tPOzGelmF

— Barnaby Lo (@barnabychuck) January 14, 2021
Finally, writer Tonyo Cruz speculated that the statement resembles an alleged political strategy that puts his daughter in the limelight for her possible candidacy for 2022. He also noted similarities to Pres. Duterte back in 2016, highlighting his politics behind the elections.
Saying "hindi ito pambabae" is the tyrant's way of inciting people to debate on gender roles and thereby and keeping his daughter in the limelight. Denying a presidential run was his modus in 2015 to max up media mileage, only to do so as a substitute candidate.

— Tonyo Cruz (@tonyocruz) January 14, 2021
It's not the first time that Pres. Duterte earned flak over his sexist and misogynistic remarks or actions. Throughout his presidency, Pres. Duterte drew flak for his insensitive jokes targeting women and enabling rape culture.
Ironically, countries with women leaders such as New Zealand under Prime Minister Ardern and Taiwan under President Tsai Ing-wen, have the best responses to the COVID-19 pandemic.
On the other hand, the United States of America and the Philippines, coincidentally led by sexist presidents, had a less than fruitful response to the virus, often politicizing the crisis instead of handling it with urgency and decisiveness.
Comments