It seems the much-awaited collaboration of Matteo Guidicelli and Michael V. will not pursue after Guidicelli's PlayStation 5 unboxing vlog got flak from Netizens because of his carelessness.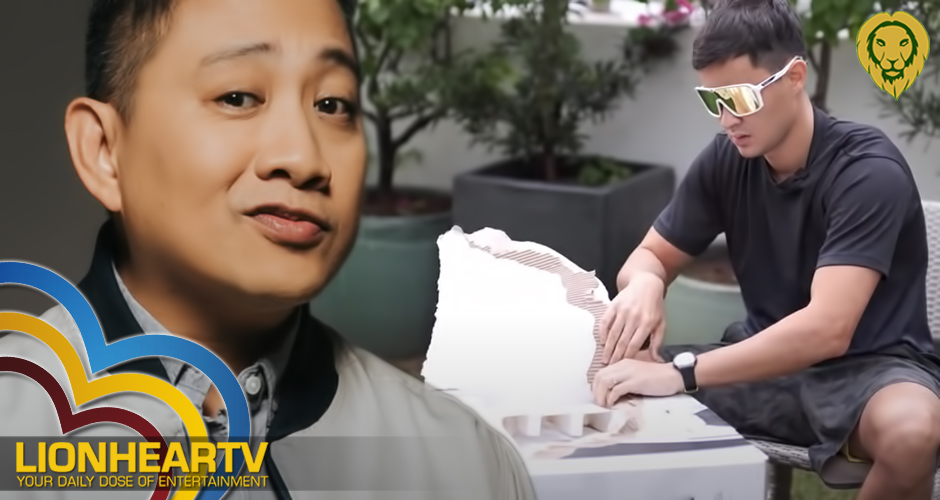 In a nearly four-minute video, Guidicelli is seen with his Sony's next-generation video game console PlayStation 5 package while extracting its contents.
In the video, Matteo is catching the box from above like a soccer ball, dropping it on a table, slapping it, and then tearing it down from a few points.
"Ooh, what a catch," he said, before slamming the console on the table."
He also demonstrated that the PS5 won't get damaged while repeatedly dropping the PS5 onto the table since the table is shock-absorbent
"Sa mga nagko-complain diyan, by the way, this table is shock-absorbent so the PS5 doesn't feel any shock. Because the table is from a Cebu company and it's shock-absorbant. See, it bounces."
Seemingly poking fun at the players who criticized him for his viral video last year, Guidicelli placed his mic on top of the box before peeling it off.
"ASMR ba tawag doon?" he asked.
This may have caught the attention of co-game collector, Michael V. who commented his disappointment on the vlog itself.
What's worse for the fans is when Matteo removed the other contents of the box, such as the instruction manual and the power supply cable, and placed them on the grass.
"Umm…never mind," Michael V. commented on the YouTube video.
In June 2020, Guidicelli's unboxing video caught the Netizan's attention for his rather careless handling of his brand-new PlayStation 4 Pro.
After Guidicelli's first unboxing video that became viral, comedian Michael V. invited him to collaborate on the still unreleased PlayStation 5.
The comedian even shared an edited photo of himself in a screenshot of Guidicelli's unboxing video.
View this post on Instagram
But Matteo Guidicelli has always been honest that he's not that good at unboxing and even ripped the game console's packaging in half — a move he was not supposed to do to keep its warranty.
"I'm not really good at unboxing, this is my first unboxing video. What does it say? Please keep the sleeve for extended warranty service. I just broke it, sorry."
As of now, the YouTube vlog has garnered almost 600,000+ views and almost 9000+ comments were mostly pointing out his careless unboxing.
Comments