Today, Ruel opens up the new year with a video for "distance" from his latest EP Bright Lights, Red Eyes, out now via RCA Records. Directed by Grey Ghost (Jeremy Koren), the video masterfully phases through Ruel's mindset as a carousel of the singer showcases his healing process after a broken heart.
"Distance" is the third song to receive a video from the EP following "say it over" feat. Cautious Clay and "as long as you care."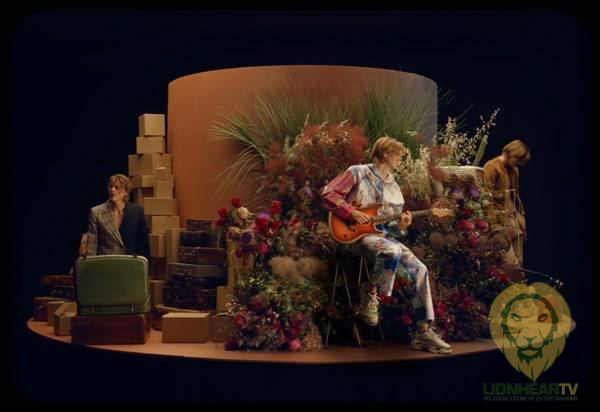 Bright Lights, Red Eyes is the third release from Ruel following 2019's Free Time, which MTV described as "an accomplished reflection of Ruel's stated influences, contemporary touchstones, and his own, growing voice," and arrives after his collaboration with Omar Apollo in October, "Want U Around," which is featured on Apollo's debut project Apolonio.
Speaking on the inspiration behind the EP, Ruel says: "I want to get across that this project is another step forward in maturity for me. Free Time was a step up from Ready, and this Bright Lights, Red Eyes EP is a step up again. This project was a stream of consciousness when I was writing it at the time, and I feel like that's the way all projects and songs are for me. They are moments in time. This project isn't who I am right now as I wrote these songs last year, but it's the most mature you've ever heard me and it was me, in that moment in time. The songs I'm writing now will be more mature again, and I love that my fans can come on this journey with me as I grow."
Watch "distance" above, see Bright Lights, Red Eyes EP details below, and stay tuned for more from Ruel coming soon.
Bright Lights, Red Eyes cover art
Ruel
Bright Lights, Red Eyes
RCA Records
October 23, 2020
1. as long as you care
2. distance
3. courage
4. say it over feat. Cautious Clay
5. up to something
Comments