Mixed reactions from celebrities, journalists, and netizens surfaced on social media when Vice President Leni Robredo won against former senator Bongbong Marcos for the third time.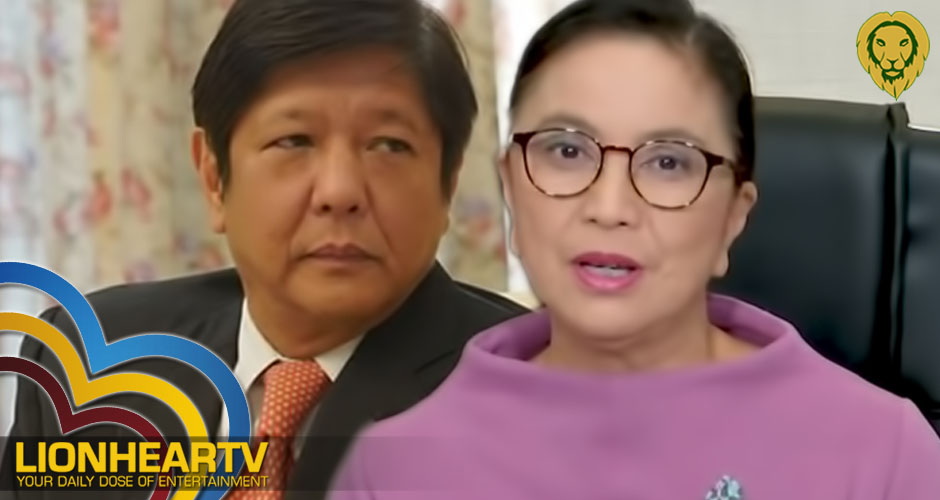 It happened when the Supreme Court's Presidential Electoral Tribunal unanimously junked Marcos' electoral protest to VP Robredo's 2016 win. SC announced the said decision this February 16 through SC spokesperson Brian Keith Hosaka.
Here are some of the reactions of netizens, celebrities, and journalists on Twitter.
Firstly we have reactions from celebrities who are mostly congratulating VP Robredo on SC's ruling.
Actor Enchong Dee wrote that SC's ruling made his day.
https://twitter.com/enchongdee777/status/1361554967287398401
Then, comedian John Lapus sent his congratulations to VP Robredo.
https://twitter.com/KorekKaJohn/status/1361669731439108096
Miss TransGlobal 2020 Mela Habijan also wrote that VP Robredo had always had the lead over Marcos.
VP Leni always had that lead.

And in the last five years, she has always been leading. #LetLeniLead

— Mela Franco Habijan (@missmelahabijan) February 16, 2021
Finally, singer Bituin Escalante wrote that Marcos' only filed the protest to stay in the public eye after his 2016 loss.
They always knew they lost. The whole point of that Electoral protest was to keep him in the public eye for the last 4 years. Can we now ignore em so they all fade into obscurity?

— bituin escalante (@gobituin) February 16, 2021
Journos also reacted to VP Robredo's win.
Quarantalkmedia creator Jules Guiang cited the three wins VP Robredo had over Marcos: one in 2016, second during the recount, and the third with Marcos' electoral protest.
Bongbong Marcos LOST THRICE to VP Leni:
1) Elections in 2016
2) Recount
3) Supreme Court Ruling

— Jules Guiang (@julesguiang) February 16, 2021
Journalist Barnaby Lo urged social media platforms to shut down Marcos-sponsored propaganda against VP Robredo.
Now can Facebook, Youtube, and Tiktok shut down all the Marcos-sponsored propaganda against Vice-President Leni Robredo?

— Barnaby Lo (@barnabychuck) February 16, 2021
Reporter Kevin Manalo congratulated VP Robredo on her win versus Marcos.
Hehe anyway, congrats to VP Leni for winning for the third time!

— Kevin Manalo (@kevinmanalo_) February 16, 2021
Columnist Noemi L. Dado urged Marcos to move on.
Move on now, Bongbong Marcos. https://t.co/9kjmWy3euw

— Noemi L. Dado (@momblogger) February 16, 2021
As for netizens, we have mixed reactions from netizens.
Marcos supporters still believe that the former senator should have won. Some even cite his presidential bid in the future.
I personally believe that you've been cheated, sir. Oh well, let divine justice reign in the right time.

— Matt Villar (@matt_villar) February 16, 2021
Marami talaga pera MARCOS mayaman yan uy kaya dapat lang maging PRESIDENTE ng PILIPINAS ✌✌⚘

— akagi Lhou (@akagiLhou) February 16, 2021
On the other hand, netizens urged Marcos to accept the truth and SC's decision. They also cited how threatened the current administration is at VP Robredo's possible presidential campaign in the 2022 elections.
https://twitter.com/rryyyaaaannnn/status/1361522588564946947
hay naku tumigil ka na kasi accept the truth .

— sylvia guzman (@sylviag88552529) February 16, 2021
The SC PET dismissed the entire electoral protest citing that Marcos' camp failed to prove substantial recovery of votes in 3 pilot provinces Camarines Sur, Iloilo, and Negros Oriental. It led to the tribunal's decision to also dismiss Marcos' third cause of action of annulling results from Lanao Del Sur, Maguindanao, and Basilan.
Comments