On Saturday, March 20, the DOH recorded 7,999 positive new cases in the Philippines. It surpassed the 7,103 figures on Friday. The public is 'extremely' terrified.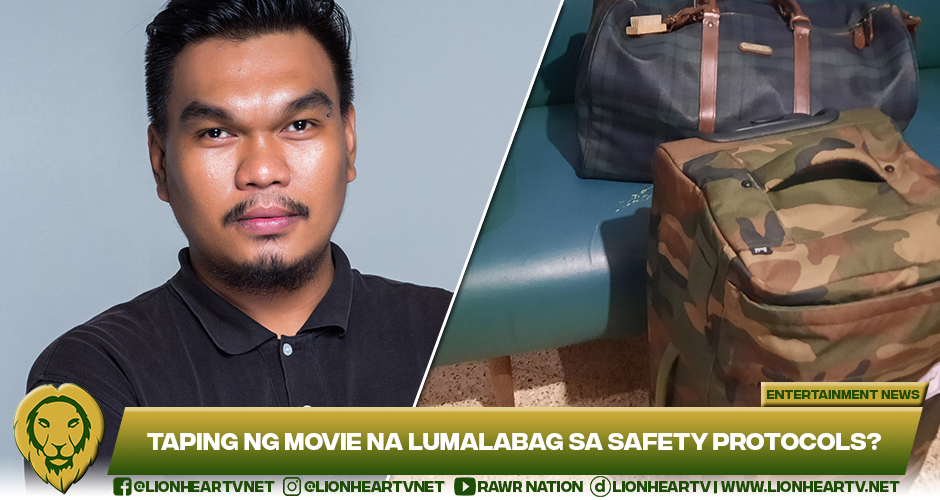 Those in the film industry expected to adhere more to the guidelines that the Film Development Council of the Philippines (FDCP) has released to conduct production shoots.
However, not many production agencies do not abide by the rules created by the FDCP.
On March 21, Sunday, notable production designer Nestor Abrogena took to twitter to announce that he did quit a movie production that he was supposedly working on.
Abrogena has revealed that the production team behind the film violated numerous safety protocols, even leaving its staff in the dark as 14 of its employees tested positive.
Time to unpack sa mga nagquit sa project tulad ko hahahaha. Okay na rin good riddance sa pelikulang to bilang puro violations sa safety protocols at walang briefing briefing para sa 14 na nagpositive mameet lang ang sked.

Tas singilan ng prep fee walang imik bigla hahaha ebas pic.twitter.com/cm3yT2qsRo

— Nestor (@nestorabrogena) March 21, 2021
In shooting a movie, the FDCP had released a memorandum for movie producers to adhere.
Any worker, who is suspected of having COVID-19–the person must be transported to the hospital. The studio or location must be decontaminated first. Only after 24 hours should the production be able to resume.
Moreover, due to the pandemic, the number of people on set is limited to 50 to maintain social distancing, which is crucial in mitigating the spread of the coronavirus. Also, a 12-hour turnaround time must be strictly enforced. This is to ensure that the workers have ample time to rest and for proper sanitation to be done between call times.
If a person has been experiencing the symptoms of COVID-19, the individual must report to the Outside Hospital (OSH) personnel and be denied entry or sent home. All workers that the person had been associated with must be identified as part of contact-tracing.
If a person/s has been proven to have COVID-19, the workplace must be closed, in accordance with the DOH guidelines based on information on the extent of the exposure.
Nestor Abrogena is a director and a production designer. He directed and designed Ang Kwento Nating Dalawa (2015), Sleepless (2015), Ang Manananggal Sa Unit 23B (2016), and Can We Still Be Friends (2017).
He also designed MNL 143 last 2012 which premiered at the 65th Edinburgh International Film Festival.
Comments