Comedienne Marietta Subong, popularly known as Pokwang clapped back at a troll after sharing her thoughts on the most critical matter that the Philippines is currently dealing with—Covid-19. A Netizen called her out for becoming a 'political analyst' amid the pandemic.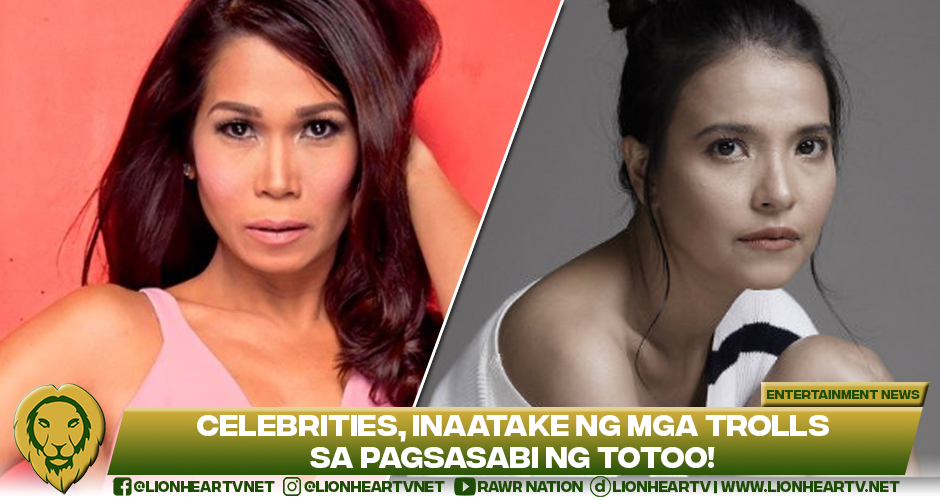 Pokwang defended herself by saying that she also has the right to air her opinions about the current matter since she is a Filipino and got affected by the pandemic.
The recent failures of the Duterte administration in handling the pandemic made many celebrities more vocal about their thoughts. After celebrities voiced their opinions on how the government responded to the pandemic, they became the subject of attacks by hired trolls or blinded supporters.
lahat ng Pilipino may karapatang mag labas ng saloobin lalo na kungbpamilyado kang tao! neng pilipino ako!! ikaw ba? may pamilya kana ba na apektado ng pandemiang ito? isa kana bang ina? ina man o ama o hindi pa lahat tayo apektado kapag mali ang nangyayare! Boses ko ito paki mo! https://t.co/eL681y1Abz

— marietta subong (@pokwang27) March 23, 2021
In another tweet, Pokwang addressed the government supporters whose main argument in a debate is to attack her personally. However, the comedienne blasted the trolls by saying that her flaws became her asset in giving her family a wonderful life.
halata mo mga BOBO kapag ang atake na sa opinyon mo ay personal nandyan ang tawagin kang pangit, chaka, etc. excuse me ang kapangitan ko ang nagpaganda sa buhay ng pamilya ko at mga nagtatrabaho sa aking negosyo na binubuhay ang pamilya nila na natulungan ng kapangitan ko e ikaw?

— marietta subong (@pokwang27) March 23, 2021
Meanwhile, Pokwang's fellow actress, Alessandra De Rossi was also a subject of scorn from trolls. In her Twitter account, Alessandra opened about her thoughts regarding the government's response to the pandemic. However, she got attacked by trolls after voicing out her opinion.
One tweet mo lang about the pandemic, masama na kaagad sa trolls? FYI, buong mundo may covid! Konti pa lang nakakabangon. I pray isa tayo sa mga yun soon. Nakakamiss maglipstick at magwork na di takot! Masama ba yun? Palibhasa bayad ka dyan sa keyboard mong galing ng 11.11 😂

— alessandra de rossi (@msderossi) March 24, 2021
In another tweet, Alessandra discussed with a troll who attacked her and others who criticized the government. A Netizen, Derek Soil compared the Philippines' situation to Germany–riddled with rising COVID-19 cases.
However, Alessandra clapped back at the troll's argument by pointing out one thing that puts Germany ahead of the Philippines—free health care. In Germany, the public has access to free health care, while none in the Philippines. Moreover, hospitals in the Philippines are full because of the fast-rising number of positive cases.
Libre health care doon. Need ng visa to go. Puno hospitals dito. Walang pambayad mga tao. Ang tatalino mo… Isa ka lang ha! 🙏🏻❣️ https://t.co/qaSOnIEJO6

— alessandra de rossi (@msderossi) March 24, 2021
The troll did not stop there by further instigating an argument–pointing out that the Philippine government's solution to the growing number of cases was to put areas back into stricter lockdowns. However, Alessandra shut down the troll by suggesting that the Netizen be quiet instead (a card DDS usually uses to silence the current administration's critics).
Ang suggestion ko ay manahimik ka na. Ano pa ba kulang mo? Tablet? Mouse? Di ka pa quota? Kung hindi, tweet ka pang isa, block kita ❣️💕 https://t.co/JfTVCa2uuX

— alessandra de rossi (@msderossi) March 24, 2021
More and more celebrities take advantage of using their popularity or platforms. It is to allow the government to listen to the ordinary members of society. 
Female stars, like Liza Soberano and Janine Gutierrez, choose to be vocal about their thoughts. They continue to be critical of the wrongdoings of the Duterte administration.
After the Philippines reached the highest number of COVID-19 cases in a day–actress Soberano took to twitter to air her frustration about the government's lack of support for the poor. The actress was concerned about how Filipinos do not get a stimulus package to fight the pandemic while other countries such as the U.S. were already in their second round of stimulus package.
Actress Gutierrez followed suit as the actress called out the Administration for telling the public to endure the effects of the pandemic.
While the surge of COVID-19 cases plagued the nation, DOH chief Francisco Duque III brought out his meter stick in public to remind the masses to maintain social distancing. Other countries are conducting their vaccination drive whilst the Philippines is still in the stage of giving out face masks, face shields, and reminding people to practice physical distancing.
With the current strategy of the government to mitigate the spread of Covid-19, many celebrities are joining arms to make the government admit that they failed in their pandemic response. 
It is only a matter of time until the Administration gives in to what the people need—better governance.
Comments