GMA Network's Anna Kare Nina's nearly 6-year run was a massive success, as it fended off almost every program ABS-CBN pitted against the Kapuso teen-oriented drama.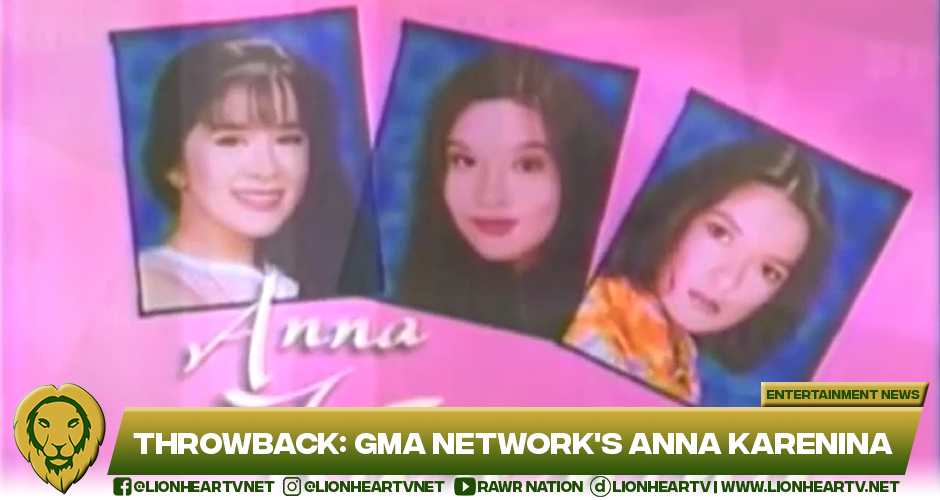 Perhaps, the show is best remembered on how it served as the launchpad that ultimately sent then young actresses, Kim De Los Santos, Antoinette Taus, and Sunshine Dizon, as well as their leading men, Dino Guevarra, Dingdong Dantes, and Polo Ravales, to stardom.
Aired every Sunday, right after the now-defunct musical variety show, SOP, Anna KareNina followed the story of three girls, Anna (Taus), Karen (Dizon), and Nina (De Los Santos), who all claim to be the daughter of an extremely rich family. The show was produced by Viva Television—a VIVA Entertainment Subsidiary—for GMA Network, in 1996, and stayed on-the-air until 2002.
Throughout its entire run, the show talked about the three female leads' chaotic journey into finding out who the real 'Anna Karenina'  was. Although it also shed light upon their individual love stories with their respective love interests, the daytime drama may be best remembered for its focus on the character and plot developments, of the three lead characters, themselves. The show's campy and soap opera-ish treatment was arguably its biggest advantage as it made television viewers glued on their tv screens, every Sunday afternoon.
Because of its immense success, the show was able to make its long-time rival, the ABS-CBN's legal drama, Ipaglaban Mo, fold. It reigned its timeslot for nearly three years, until the arrival of ABS-CBN's teen-oriented show, Tabing-Ilog, which undoubtedly gave the show, a serious competition. The hit ABS-CBN teen-oriented show might also be the reason why screenwriters opted to change the course of the plot. Many actually argued that Anna Karenina was already an entirely different show when it was approaching its finale. Nonetheless, the show still ended on a high note in 2002, on the show's 286th episode.
Aside from the three female leads, the show also brought to fame a couple of other names, including Tanya Garcia, who played on the show, like the fake "Anna Karenina". The show's success also prompted GMA Network to produce more teen-oriented shows, the most successful of which are undoubted, Click. GMA Network and Viva Entertainment benefited massively from the surging popularity of the three leads and the "love teams" made within the show. Viva Films made at least two films, featuring the three pairs, and scored box-office successes.
Among the show's cast members, Sunshine Dizon, Tanya Garcia, and Dingdong Dantes, arguably lasted longer in the business, and are in fact, still doing television shows and movies today, proving the incredible success and influence the 90's show generated.
In 2013, GMA Network rebooted the show as a daily daytime drama. The new version starred Kapuso young stars, Barbie Forteza, Joyce Ching, and Krystal Reyes, as title roles.
Comments