After the Department of Health announced their Home Care Package initiative, which Vice President Leni Robredo already implemented more than a week before, Manila Government launched a similar project tailored to Robredo's repeated call to action for DOH about setting up field hospitals.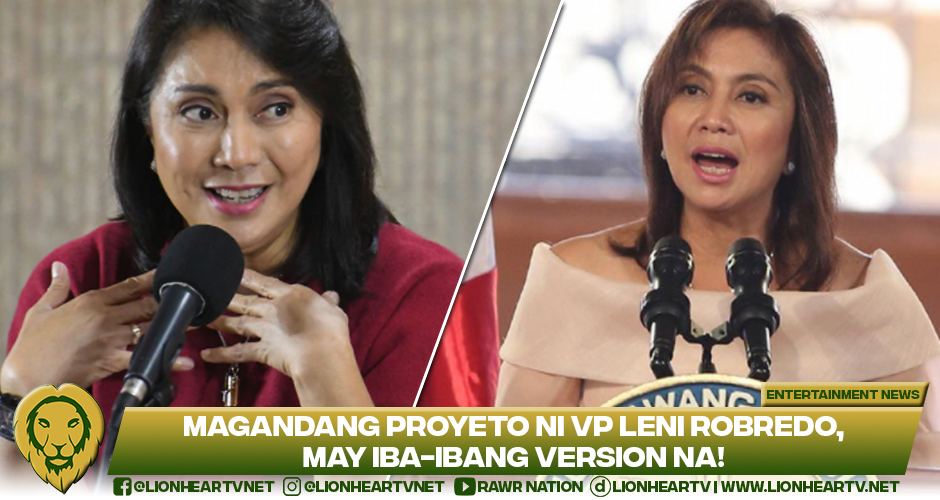 In a tweet from a Netizen, the Manila City Government led by Mayor Isko Moreno, the National Parks Development Committee (NPDC), and the Department of Tourism (DOT) inked a deal to establish mobile field hospitals and drive-thru vaccination on April 28.
The Netizen wrote that they should credit VP Robredo for the idea.
Credit Leni for this idea. #DailyLeni https://t.co/q2rAr61opc

— Anj + 15,035,772 (@anjpessumal) April 28, 2021
In her facebook account on March 31, VP Robredo wrote about a distress call she received from her constituents regarding the surge of COVID-19.
Robredo reiterated her recommendations of expanding hospital capacity through setting up field hospitals, hiring healthcare workers with ample payment, and ensuring hospitals have the necessary equipment to treat patients.
Earlier, Netizens chided DOH for announcing the development of their Home Care package, which VP Robredo already implemented early in April. The announcement led Netizens to question the administration's lack of urgency in responding to the pandemic.
Sense of urgency is needed. People are suffering and dying at home. https://t.co/JlY1Xh2tT3

— Tony Leachon MD (@DrTonyLeachon) April 26, 2021
Ito po o, nadevelop na, hiramin niyo na lang.😊 https://t.co/94FBO1UtBz pic.twitter.com/xdVs3Fl2bm

— BA (ᜊ) (@bumaBAgyo) April 26, 2021
Robredo initiated the Bayanihan E-Konsulta program which provides teleconsultation and free kits for home quarantine patients.

Now, Duterte orders the DOH to develop kits for home quarantine patients with a guide on how to seek medical consultation through telemedicine platforms pic.twitter.com/IsMhJsMRYc

— Viktor vonGerdenheim (@ViktorvonGerden) April 26, 2021
https://twitter.com/pscd87/status/1386541858264813570
10 steps ahead daw sila pero nakuha lang nila ang idea kay VP Leni.

— chachicorn (@chachicorn) April 26, 2021
https://twitter.com/coalknee05/status/1386669882347905026
Comments