Despite being technically unopposed, GMA Network Chairman and CEO Felipe Gozon flaunted their supposed win over archrival ABS-CBN following heightened investor interest.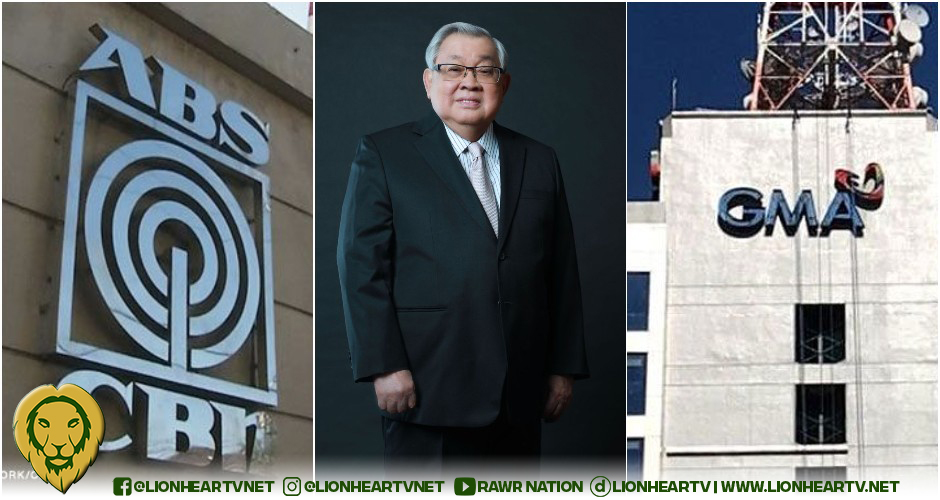 In his latest statement during its annual shareholder meeting, Gozon renewed the rating war between the Kapamilya and Kapuso network as investor confidence in its moving up.
"We were already ahead of ABS-CBN in both reach and viewership before the latter went off the air in May," he said.
With the shutdown of ABS-CBN due to the NTC's cease-and-desist order and the subsequent denial of its franchise application by the Duterte-controlled Congress, the investors started to show more interest in GMA Network stocks.
According to Regina Capital Development's managing director Luis Gerardo Limlingan, GMA Network is currently in their "buy" rating status.
"GMA7 wasn't as heavily traded before as it is nowadays," he said.
"Back then, the flow of advertising revenue was split almost equally across the networks. Now, it's most as advertisers will go directly to GMA."
Joseph Roxas, Eagle Equities Incorporated president, also shared how GMA Network stocks are getting attractive to investors.
"I've had inquiries from a few investors, just out of the blue, who are interested in GMA.
"They had a big dividend, so people are asking if they can sustain this."
In April, the network announced that it would distribute 1.35 pesos per share dividends to their investors, the highest-ever dividend since their listing in 2007, which translates to an 18% yield.
Currently, the network's share is at 9.18php, 89% higher year-over-year.
Comments