GMA Network Chairman and CEO are eyeing 500 thousand sales of their mobile digital TV receiver GMA Now.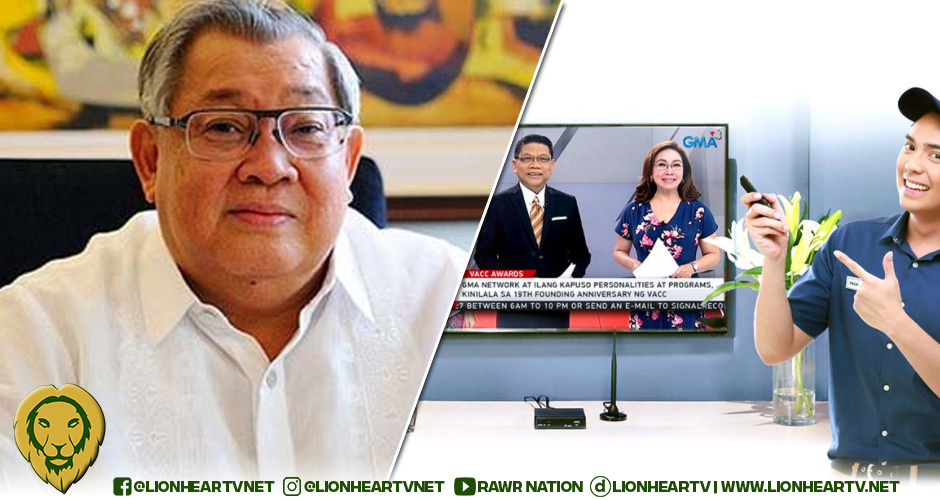 According to Gozon with the easing of quarantine restrictions in the Metro and many parts of the country, the network forecasts to have 500 thousand sales of its GMA Now mobile TV receiver.
"Our sales of GMA Now has been so slow, but we are hoping that with the easing of [restrictions] and people can move around outside of their home now we are hoping to reach the 500,000.
"The idea of GMA Now is that you can watch your favorite programs outside of your home.
GMA Now is GMA Network's answer to ABS-CBN's TVPlus Go which was launched in February.
One of the key features of GMA Dongle is its ability to access GMA channels, which include GMA News TV, GMA Heart of Asia, and HallyPop, and other free TV channels available in your region.
It is currently available in portions of Metro Manila, Rizal, Bulacan, Pampanga, Cavite, Laguna, Abra, Ilocos Sur, Baguio City, Pangasinan, Batangas, Metro Cebu, Metro Davao, and Cagayan de Oro.
Another added feature of the device is the accompanying app which users can watch on-demand GMA Network videos, and chat with their family, friends, and Kapuso artists via the Groupee chat brewing feature.
Meanwhile, Gozon also added that GMA Now's TV box counterpart Affordabox has already sold 1.25 million units since it's launched in June 2020.
Part of the network's record-high revenue came from the sale of Affordabox which accounted for 146.9 million.
Comments