ABS-CBN's inability to operate on free TV has led to losses, wounded its employees and solid Kapamilya fans.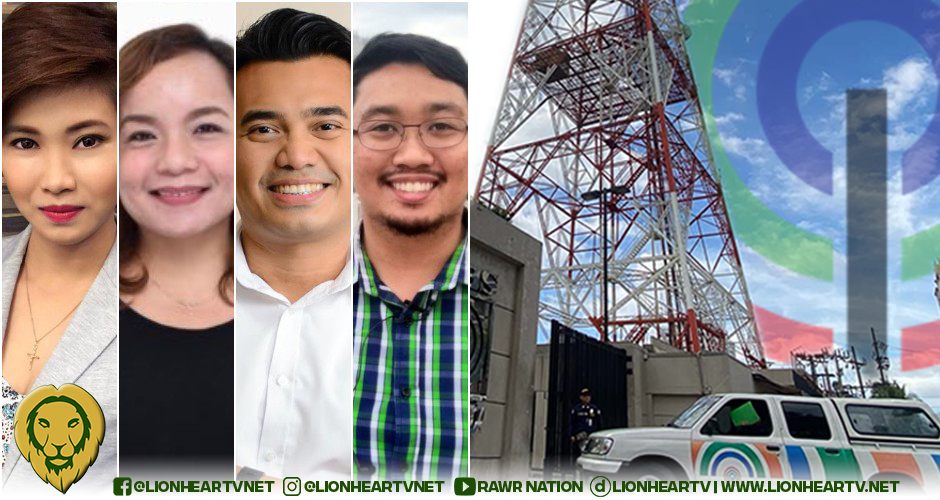 Since its shut down in 2020, the Kapamilya Network reportedly suffered a P13-billion net loss. On June 8, Tuesday, its revenues were cut in half, from P42.8 billion in 2019 to P21.4 billion in 2020.
Without the freedom to go on-air, ABS-CBN's advertising revenues were also impacted, from P22.9 billion in 2019, now down to P7.1 billion (-69%).
Not just the ABS-CBN but also the companies owned by the Lopezes suffered amid the pandemic.
The closure of Kidzania Manila, Heroes Burger, and Studio XP led to a 411% dip in net income.
Over twitter, several Kapamilya employees were heartbroken with the damages that the franchise-less Network received because of the government.
ABS-CBN reporter Tarra Quismundo pointed that it's not only ABS-CBN is feeling the losses, but also its employees whose careers, dreams, and life plans were affected due to its closure.
https://twitter.com/TarraQuismundo/status/1402095347355185160?s=20
A reporter for CBS News, Barnaby Lo also stressed that the government's decision to close the largest network has resulted in 4,500 jobless amid the pandemic.
ABS-CBN had to cut 4,500 jobs due to government shutdown. That's 4,500 people and families losing income in the middle of a pandemic. https://t.co/AStBJeZveW

— Barnaby Lo 吳宗鴻 (@barnabychuck) June 8, 2021
Jay Dayupay, a Kapamilya employee, was among those who were displaced when the Duterte government killed ABS-CBN's franchise.
Dayupay expressed his resentment to the Administration for slaughtering his dreams, career, and plans.
I am one of the 4,500 displaced workers. I will never forget how you killed my dreams, my career and my beautiful plans for my family. https://t.co/CYVelhPpKg

— Jay Dayupay (@JayDayupay) June 8, 2021
Despite the Network's losses, other Kapamilya employees were amazed that ABS-CBN is still standing.
ABS-CBN journalist Mike Navallo was amazed that the Network continues to serve the Filipino people despite the challenges.
State of our affairs.

That we still continue operating amazes me sometimes. https://t.co/UKz8pfdRqJ

— Mike Navallo (@mikenavallo) June 8, 2021
Meanwhile, Jacque Manabat, a Network reporter, is still optimistic, emphasizing that despite the emotional toll and the challenges, ABS-CBN will always be there for Filipinos.
Wala pa rito yung emotional toll.
Despite the challenges, 'Andito Pa Rin Kami Para Sa Inyo.'
❤️💚💙 https://t.co/NXQ9H4tvJb

— Jacque Manabat (@jacquemanabat) June 8, 2021
Clarence Alvarado, another Kapamilya employee, also reiterated his colleague's dedication to putting the Filipinos first. Alvarado, however, also took the time to express his disgust toward the congressmen, who rejected the Network's franchise application.
https://twitter.com/rency0722/status/1402094962464882688
Kapamilya reporter Anjo Bagaoisan is hoping that no colleague of his will be let go.
Bagaoisan also stressed that the Network, despite the losses, still has the strength to say, "Andito Kami para sa 'Yo."
A clearer picture of the cost of the shutdown & franchise rejection. Nearly half of its employees let go, and hopefully no more.

ABS continues to operate at loss, and yet says "Andito kami para sa'yo". https://t.co/Fz9TyLZY0l

— Anjo Bagaoisan (@anjo_bagaoisan) June 8, 2021
For ABS-CBN broadcaster Karen Davila, the result of a franchise-less Network is not heartbreaking.
The largest network in the Philippines remains standing, with its employees, talents, and supporters, all lined up to fight, hope, and pray that it may return to free TV soon.
Wow how heartbreaking. And yet, we're still here… fighting, hoping and praying. https://t.co/3eBt1O337Y

— Karen Davila (@iamkarendavila) June 8, 2021
ABS-CBN, at the moment, has ventured the digital platform, creating several gateways for Kapamilyas to continue watching their favorite shows.
In the meantime, a netizen suggested that they should stream legally and not skip ads.
https://twitter.com/itsjjaanneeyy/status/1402080995419910147?s=20
On the other hand, ABS-CBN's rival network, GMA Network, had its profits ballooned by a whopping 248% to almost P2 billion in the first quarter of 2021.
Comments