Kiko Estrada's mom, Chesca Diaz, complimented the father of Devon Seron for raising a good daughter.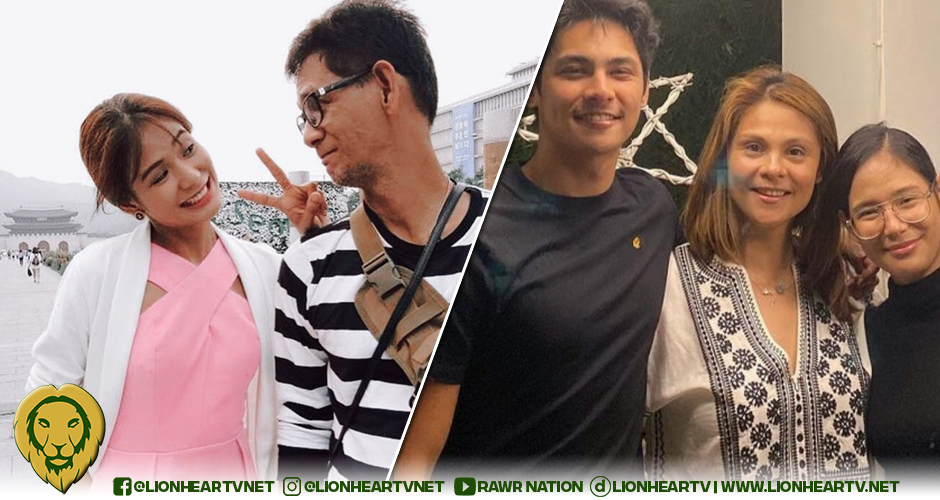 To recall, Kiko Estrada and Devon Seron were previously in a relationship. They broke up after rumors spread that Kiko cheated with his Bagong Umaga co-star Heaven Peralejo.
In Seron's recent Instagram post, she dedicated a photo to her father to celebrate Father's Day last June 20, 2021.
"You have guided me through my tough times and believed in me when I failed. You are truly the best.
No one can love a girl more than her father. You were always my hero and always will be. No one can replace you. Happy Father's Day! I love you, Papa/Nono" Seron wrote.
View this post on Instagram
The photos showed some baby photos of the actress with her father as well as photos of her now as an adult.
Netizens poured their love for the actress as they wished her and her family well.
The mom of Kiko Estrada, Chesca Diaz, also wished Seron's father a happy father's day and even complimented on how he raised his daughter.
"Happy Father's Day, Truly you raised a very good and loving daughter," Diaz said.
Seron took notice of said the comment and thanked Kiko's mom. She also wished Diaz's husband a happy father's day.
"Thank you, Tita Chesca. Happy Father's Day po to Tito Carlos!" said Seron.
Even though Peralejo already cleared her name as the third party between Estrada and Seron, there are still rumors that drag Peralejo's name to the issue.
Chesca Diaz previously replied to the netizens who were sad about Kiko Estrada's cheating issue.
One netizen wished that Estrada and Seron would get back together in which Diaz responded saying, "Let's just pray for them. Prayers are very powerful."
She also noted that even though her son and Seron have already broken up, she still loves the actress and her doors are still open for her.
"I will never stop loving @devonseron we already have a bond together. My doors are still open to her. She knows that. I will always be here to support and encourage her," Diaz wrote.
Meanwhile, the older sister of Seron, Chriselda 'Dhemy' Seron, previously revealed that she has "receipts" after Heaven Peralejo and Kiko Estrada were spotted in Boracay.
In a series of Tweets, Dhemy said that she got amazed that "they" (Estrada and Peralejo) did not even wait a year.