Drag queen Manila Luzon shares plans of bringing a drag race to the Philippine scene.
In a virtual presscon on June 16, Manila expressed interest in initiating a show featuring Filipino drag queens.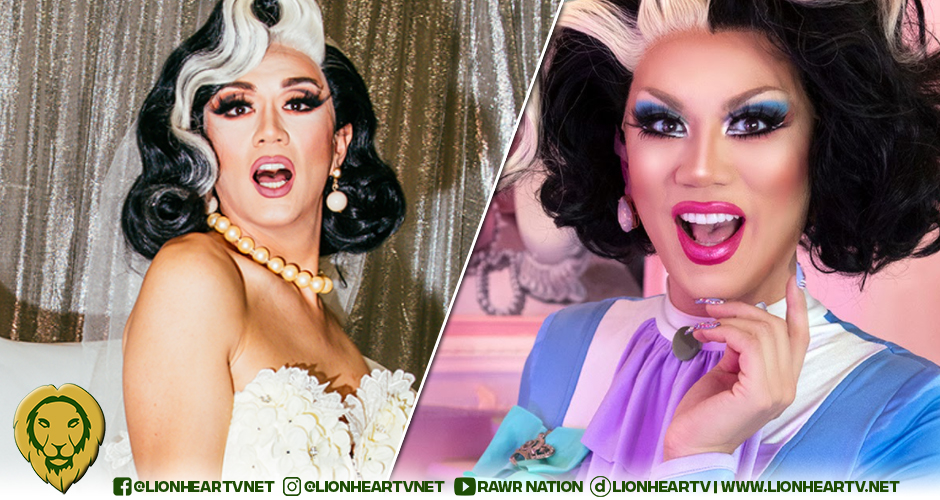 The Filipino-American drag queen believes that the time has come for the Philippine drag community to be known and highlighted.
"Well, it's about time. I don't know why it took a Filipino-American to start bringing attention to the drag scene in the Philippines, but if I have to do it, I will do it."
With the help of Cornerstone Entertainment, we may be going to see a new and fresh show for the drag queens in the country.
Aside from exposing the talents of such individuals, the said type of show will also aim to widen the perspective of Filipinos about the LGBTQI+ community. Manila also asserts that representation is a step towards acceptance.
"Representation is really important and a lot of times, if you don't see a group of people being portrayed regularly, then you don't really have a way of relating to them and it's harder for you to be accepting and supportive of them because you're not around it, you're not aware of it.
"Hopefully, with my help, we can bring more attention to the drag scene in the Philippines and opening people's minds to how fabulous a drag show can be and that it's an art form and drag queens are multi-faceted, talented artists and creators, and performers, and make-up artists and fashion designers."
Manila also feels that a lot of people do not know how much effort and work drag queens exert just to come up with their fabulous looks.
The drag queen then added, "Just being visible I think will help move the movement forward."
In terms of the format, Manila pointed out that the country's setting is different so there will be some changes on how the show will be delivered.
"The thing about it is it would be completely different because the Philippines is a very unique place in the world [and] you just can't roll the same formula.
"You might [have to] change a few things. I think that the opportunities are endless, so who knows."
She then urged Filipinos to explore things beyond what is currently known because a lot of things are yet to be introduced.
"Philippines, there is a huge, amazing scene that you have not even been introduced to yet, but it is thriving and it is wonderful and it is full-on fantasy and it is right in your backyard full of the most creative, talented artists in the world. And it's right there".
Manila launched her career via her participation in the third season of 'RuPaul's Drag Race' and the first and fourth seasons of 'RuPaul's Drag Race All-Stars'. In 2019, she was ranked 19th among the Top 100 most powerful drag queens in America.