It's Showtime fans commend the show's production team for its improved stage set-up and technicalities.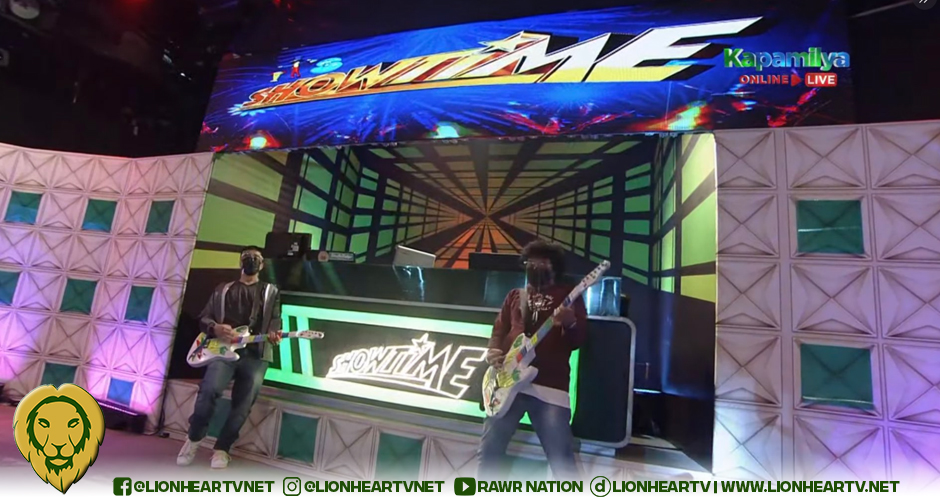 On Monday, July 19, It's Showtime wowed the viewers as they showcased the aesthetic improvements of their show.
@ALTiWantTFC shows appreciation for the improvement made by It's Showtime. Also, the new LED screens were noticeable and it added to the overall visual impact of each segment.
AYAN!!!!!! THANK YOU!!!!!! MAS MAAYOS AT MAS MAGANDA NA!!!!!!

Kahit hindi super total renovation, atleast magagamit na yung LED, mababago bago na timpla per segment!!! (Makikinabang si Shopee char hahahah) #ShowtimeAstig pic.twitter.com/Redc9FzU9d

— alt iWantTFC (@ALTiWantTFC) July 19, 2021
mukhang nakakuha kayo ng budget for LED ahahhahaha pero congrats!!!! Gumanda ka Mareng @itsShowtimeNa!!!

(happy din kami for shopee ahhahaha)

— alt iWantTFC (@ALTiWantTFC) July 19, 2021
https://twitter.com/ALTiWantTFC/status/1416978497721962500?s=20
@ChakapusoPH commended the new stage set-up that delivered a somewhat 'grand finals' vibe for the audience.
https://twitter.com/ChakapusoPH/status/1417009592102313991?s=20
@KpmlyUNIVERSE said that It's Showtime gave more than what it suggested before.
https://twitter.com/KpmlyUNIVERSE/status/1416987310491537412?s=20
Other netizens then congratulated and complimented John Prats for the improvements seen on the show.
https://twitter.com/earldino15/status/1417001744643461123?s=20
Thank you Direk John Prats sa budget for LED CHAROT HAHAHAHAHA #ShowtimeAstig

— alt iWantTFC (@ALTiWantTFC) July 19, 2021
https://twitter.com/LettemeLove/status/1417011758066139140?s=20
https://twitter.com/steele_ksyc/status/1417013498601635844?s=20
Thank you, Direk @iamjohnprats, for the stage improvements. Ganda sa mata. #ShowtimeAstig

— Hermano Rojo (@pripri_gosakto) July 19, 2021
Even the hosts of the noontime show were shocked to see the changes in their studio. All changes were initiated by John Prats, the new director of It's Showtime.
New LED screens were installed on the sides of the main stage. The former audience area is now the secondary stage and the DJ's station.
The purpose of adding new LED screens is to cater to more online 'madlang' people and for extra visual impact during segments.
Host Vhong Navarro credited these improvements to Prats and said that the show leveled up.
Prats began directing the noontime show's segment Reina ng Tahanan, but recently, he started directing the entire show.
Comments