Juan Project PH will celebrate its first anniversary and first ever online webinar entitled, "UPLIFT: JUANting to Empower everyJUAN", streaming live on Facebook on July 23, 2021.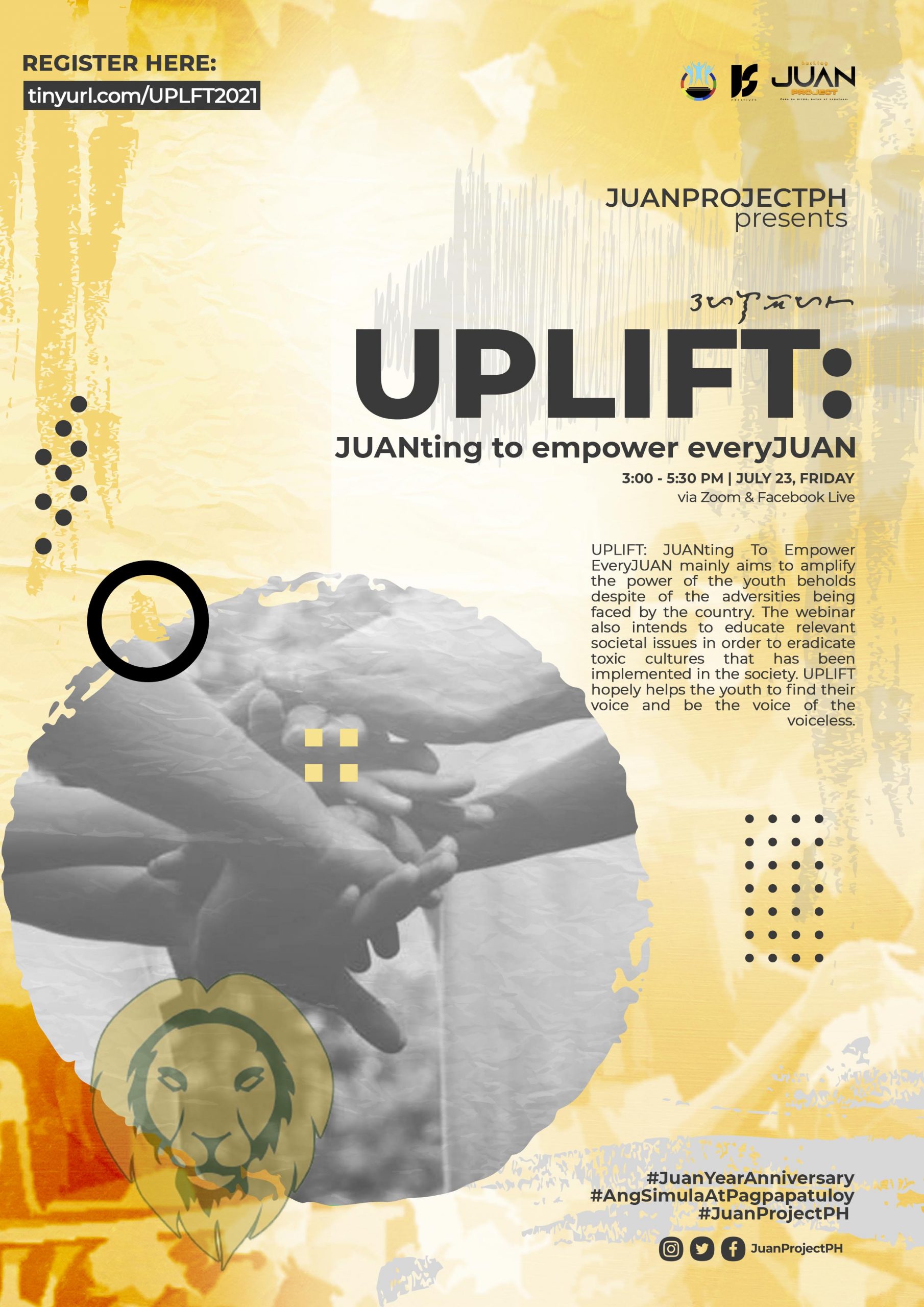 UPLIFT: JUANting to Empower EveryJUAN mainly aims to amplify the power the youth beholds despite of the adversities being faced by the country. The webinar also intends to educate relevant societal issues in order to eradicate toxic cultures that has been implemented in the society. UPLIFT hopely helps the youth to find their voice and be the voice of the voiceless.
Altogether, let's uplift our voices and show the world how capable are we as a youth.
Comments