The San Juan City local government partnered with leading fiber broadband provider Converge ICT Solutions Inc. to help students, families, and educators in the city adapt to the learn-from-home environment amid mobility restrictions during the pandemic. A culmination of their efforts is the activation of free fiber optic connectivity to the digital learning platforms for over 12,000 public school students in 6,000 households.
Through this partnership, students and educators may access the Learning Management System in three different platforms, namely, the DepEd Commons which is a database of learning modules, Makabagong San Juan Learning Management System, San Juan's dedicated learning portal, and the chat facility called Makabagong San Juan Learning Communication System. These platforms allow students and teachers to experience a better and seamless learning through lectures, exams, and overall coordination.
Over a month after the system powered by Converge's free intranet connection was launched, several students and teachers shared their experiences with the all-in-one app and how it has changed their everyday learning:
The LMS app provided a big aid for the students despite the challenges brought upon by distance learning. According to them, they are satisfied with the program as it addresses the challenges during the transition from face-to-face classes to online.
Grade 11 student Lanzel Lazarte during her Personal Development class through the LMS app.
Furthermore, they highlighted specific features of the app such as the raise hand, emojis, and chat box which helps make communication a more seamless experience. Despite the absence of face-to-face interactions, the app offers a great substitute to increase participation from the students. This initiative by Mayor Francis Zamora and Converge is a step towards providing a better future for the students of San Juan, allowing them access to the education they deserve.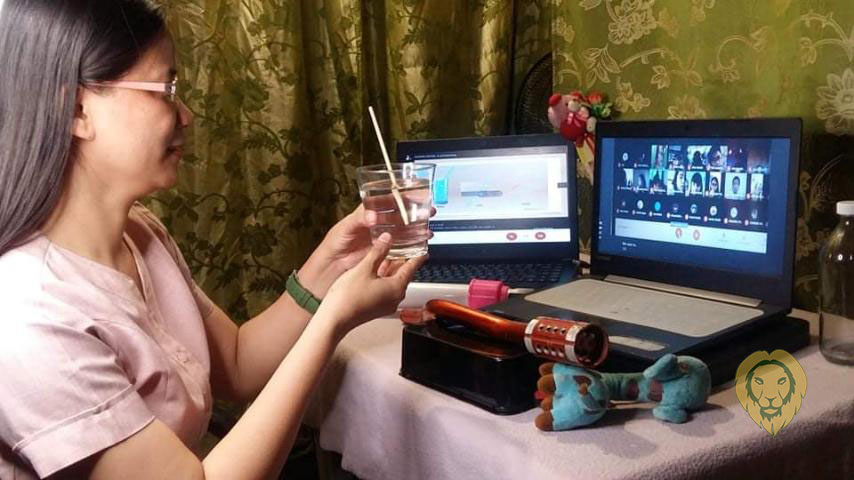 Ms. Susan Gohil conducting online classes through the LMS app
On the other hand, teachers are reaping the benefits of the LMS app as it eases their role as teachers. Not only students are faced with challenges due to distance learning, teachers also find it difficult to communicate to multiple students with limited access to the right tools. Ms. Sheila Mae Mariano from Salapan Elementary School said that the Makabagong San Juan Learning Management System has enabled them to provide continuous education despite the pandemic. When used together with the free intranet and tablet, the LMS app can motivate more students to attend online classes, according to Mariano.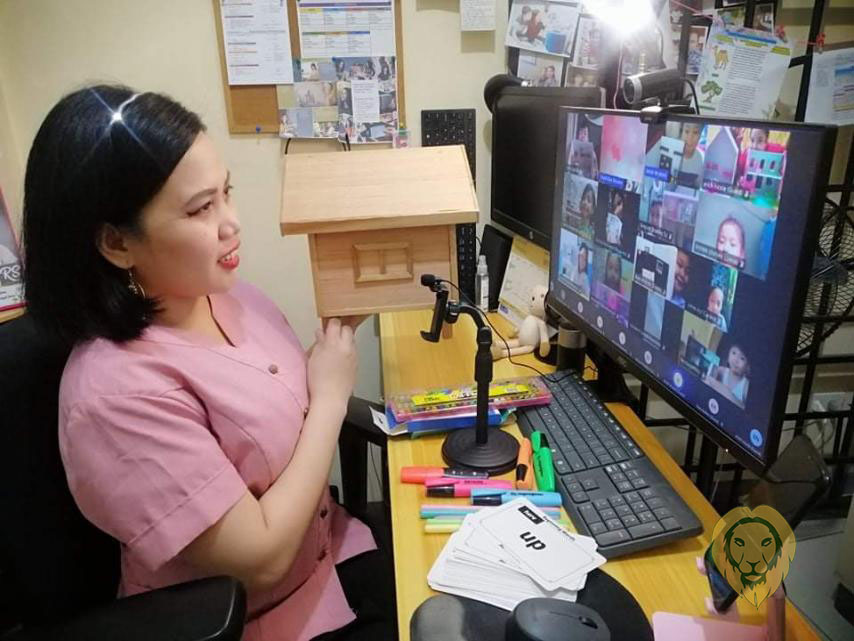 Ms. Sheila Mariano showing a sample of a house to her students
during distance learning using the LMS app
The user-friendly app offers a more convenient system in conducting lectures, exams, and overall communication. Students and teachers are now able to communicate better and more efficiently with video conference and messaging features. To further engage their students, visual materials are now easier to present through slide decks, worksheets, modules, webpage and other learning materials. In addition, the function of uploading photos, decks, modules, and worksheets provides a better experience in encouraging the students to increase virtual participation.
San Juan City is the pioneer city to provide free internet connection to all of their public school students. Converge CEO Dennis Anthony H. Uy is happy to be one of the driving forces behind this feat. "We are glad to be the pioneer in aiding the distance learning experience of public school students and teachers in San Juan. These first-hand experiences are a testament to Converge's dedication to providing underserved Filipino communities access to fiber technology," Uy shared.
Mayor Francis Zamora of San Juan City shared, "I am grateful for the hardworking team behind this program, for constantly creating ways to serve our underserved students and teachers. We take pride in being the first city to provide free intranet thanks to our friends at Converge. The LMS app is only the beginning of our efforts to bring seamless connectivity to our people."
Together with the 12,500 tablets, 1,000 laptops, and 1,000 pocket Wi-Fis turned over by the Department of Information Communications Technology (DICT), the free intranet connection, and the Learning Management System, the San Juan City local government and Converge aim to support students and teachers in making online education more accessible.