Shopee, the leading e-commerce platform in Southeast Asia and Taiwan, kicked off 9.9 Super Shopping Day on a strong note. At its peak, Shopee saw 1.8 million items sold in a single minute across the region during the first two hours of the sale.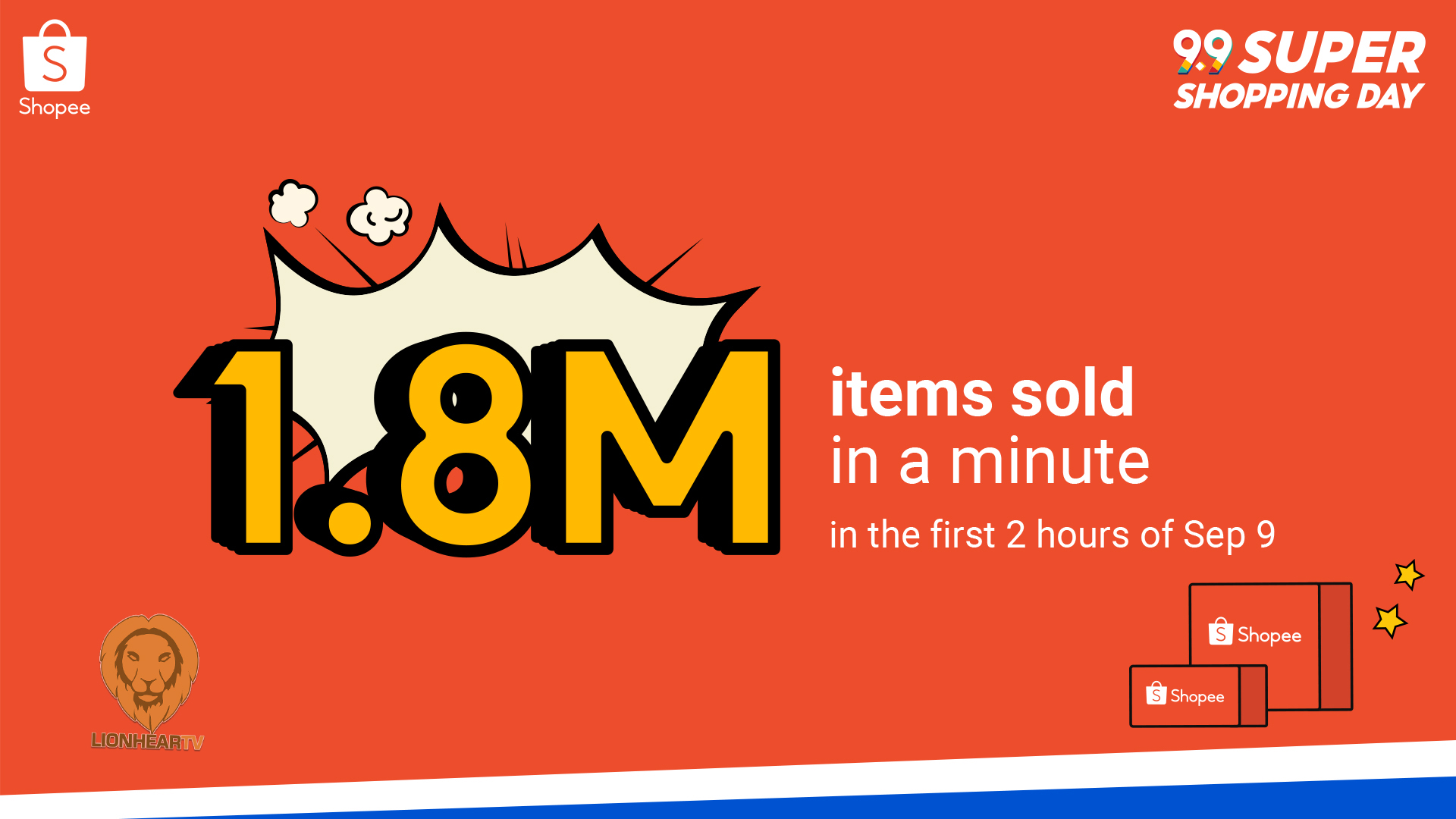 Key trends in the Philippines in the first 8 hours of 9.9 Super Shopping Day
Home & Living, Health & Personal Care, and Women's Apparel were the most popular product categories among Filipino shoppers.
Shoppers are purchasing a wide range of items, from health essentials to gadgets. Face masks were the top-selling item during the first eight hours of 9.9, followed by mobile phones and footwear.
Filipinos are eagerly snapping up the best deals, with one user making over 120 orders within half a day.
Discover more unbeatable deals at Shopee 9.9 Super Shopping Day till midnight at https://shopee.ph/m/99.