On October 8, Disinformation peddler Mocha Uson filed her certification of nomination and acceptance (CONA) for the Mothers for Change (MOCHA) party-list.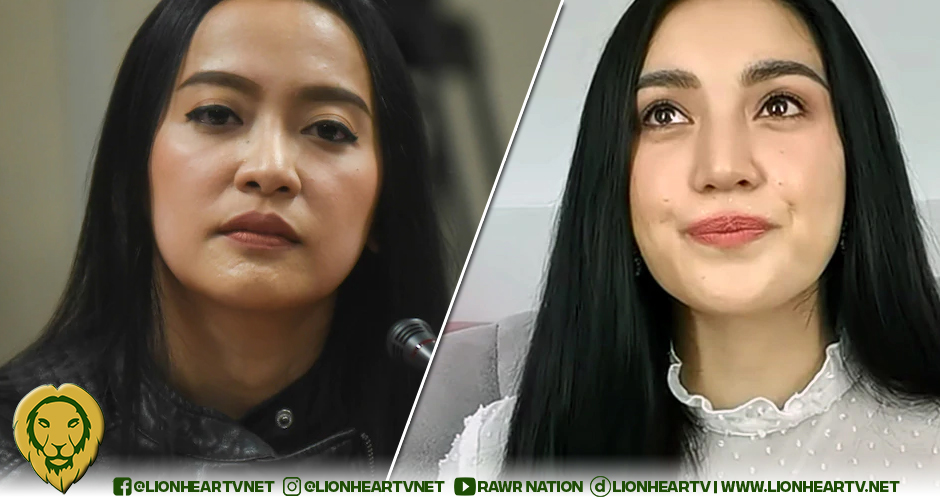 However, in an ironic turn of events, Anti-Fake News Beauty Queen Michelle Gumabao joined Uson as the secondary representative of the said party-list.
As a result, netizens reacted to the unlikely team-up of Uson and Gumabao.
Most netizens felt baffled over Gumabao's decision to run with Uson on the same party list.
michele gumabao w/ mocha uson…

what do we think? pic.twitter.com/DgVQmRoHaP

— WE LOVE YOU JAE ♡ (@lhiannadawncee) October 8, 2021
https://twitter.com/ondaLICIOUS/status/1446447504380157962
Michele Gumabao siding with Mocha Uson is the heel turn nobody expected.

— Vaxed, Waxed, and Ready for Snacks (@chinosupersized) October 8, 2021
shuta si michele gumabao campaigning for mocha uson's partylist.. hayyyy the duality of people talaga

— sexY  (@ysa_who) October 9, 2021
Some expressed their disappointment with Gumabao, who spoke about her anti-fake news advocacy in 2018.
not michele gumabao and mocha uson na baliktad ang hawak na papel hahaha kadire https://t.co/ItU4a7D9qE

— typical (@erickcharought) October 8, 2021
wth ngano gina supportahan man ni michele gumabao si mocha uson ew gurl bye

— dani (@danikirstn) October 8, 2021
Others doubted Uson's nomination for the 'Mothers for Change' party list.
mocha uson and michele gumabao running as Mothers For Change (MOCHA) partylist representatives. anak reveal naman dyan mga sis??

— dt (@donelarants) October 8, 2021
https://twitter.com/acapulcoangel/status/1446489350758277123
https://twitter.com/MigsRae/status/1446529158926856192
Others defended the team-up of the two, siding with Uson.
Michele Gumabao is being bashed by a few low quality wokes for supporting a movement that empowers mothers just because it's headed by Mocha Uson.

A few errors on Mocha's previous posts (which isn't life-threatening at all) has nothing to do with their advocacy. Grow up idiots.

— The Unforgiving (@7silentmajority) October 9, 2021
Although Uson joined a party-list named Mothers for Change, Uson herself isn't a mother. However, there were rumors about her supposed pregnancy in January 2021.
As for Gumabao, she expressed her advocacy against fake news when she won Binibining Pilipinas Globe 2018.
"I know that fake news is very rampant nowadays, but in order to fight this, we must first know what we are reporting, know what we are reading, and at the same time be accountable for what we say, especially online."