Even before it happens, there are already people who contradict ABS-CBN's comeback.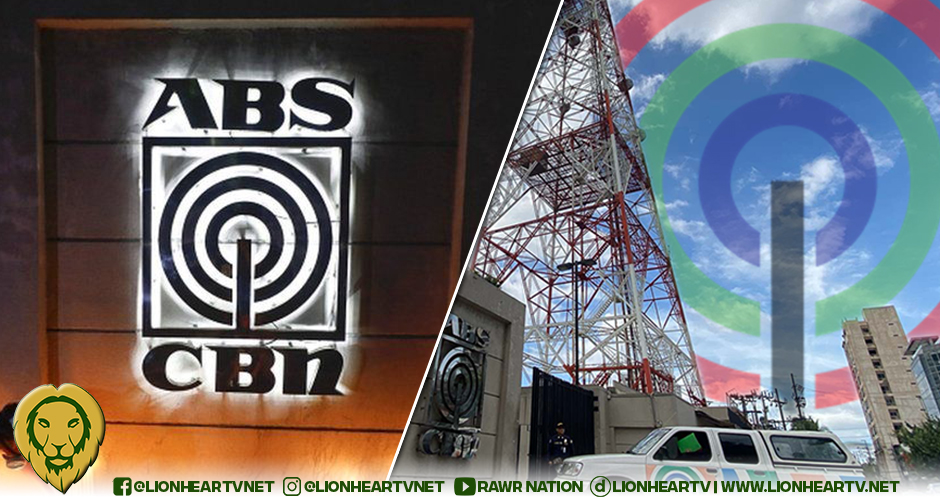 On December 15, 'Luminous' by Trixie Cruz-Angeles & Ahmed Paglinawan fuss over the bills by Sen. Franklin Drilon and Rep. Joy Tambunting on the senate and congress, respectively, that promote the non-expiration of franchises. 
If the said bill will be passed during the ABS-CBN franchise expiration, the Network would have been allowed to broadcast on free TV. 
Luminous pointed out that this will give stations with expired franchises the freedom to air as long as lawmakers do not tackle the renewal. 
"Kung maipasa yung bill ni Sen. Drilon at Rep Joy Tambunting, halos unli na ang prankisa. Kasi kahit pa nag expire na, as long as hindi tine-take up o natatapos ang deliberations ng Kongreso, CONSIDERED extended and franchise nila.
"So kung TV station ka, tuloy ang ligaya sa pag-broadcast. All the congressmen have to do is ignore their franchise renewal. Ang galing nila no."
Backing 'Luminous' statement is Volunteer Against Crime and Corruption (VACC) chief legal counsel Atty. Ferdinand Topacio. 
Topacio described these bills as an 'obvious conspiracy', planned by ABS-CBN to bounce back on free TV by using its allies in Congress and the senate. 
The VACC lawyer also pointed out that Senate Bill No. 1530 and House Bill No. 7923 have the same goal of amending Section 18, Book VII, Chapter 3 of the Revised Administrative Code. He also noted that both bills have "identical wording." 
"The 'conspiracy' is obvious from the synchronicity of the filing and the identity of the words of the proposed law, one from the Senate and another from the House," Topacio said. 
"Although general in its application, it is quite clear that the proposed legislation is aimed at reinstating or revivifying the franchise of ABS-CBN and Amcara Broadcasting Network, whose franchises have expired and which have been the subject of cease-and-desist order from the National Telecommunications Commission," he added. 
Topacio also believes that Congress and Senate aim to develop a "holdover franchise" for companies while their renewal is being discussed in Congress.
"This is wrong on so many levels, first, a franchise is granted only by Congress, and the law granting such a franchise shows definite dates as to when the privilege start and when it ends.
"The grant of a franchise is an act of Congress, meaning that it requires a positive act, something that is done by Congress deliberately and in the exercise of its legislative powers. A grant of franchise is embodied in a law. 
"By allowing a franchise holder whose franchise has expired to continue to operate as if it still held a valid franchise, by the simple expedient of the said franchise holder merely applying for an extension and having Congress deliberate upon it (without granting or denying the same), would in effect GRANT it an extension of its franchise beyond the lifetime thereof as stated in the law previously granting the same."
Topacio added that this bill gives networks the chance to continue their business amidst violations of franchise expiration. He also anticipates that this will push for the inaction of Congress since less pressure is placed on them.
"The absurdity of the situation becomes self-evident when we take into consideration that a franchise holder, which may have otherwise been – for any number of reasons – disqualified from having its franchise renewed, may still continue to enjoy the benefits of a legislative franchise far beyond the expiration of the original grant thereof, by delaying the denial of its franchise by months or even years, as is plausible due to the unavoidable delays already experienced and may be continued to be expected, in our Congress. And what if ultimately, the franchise renewal is denied? Then the company would have enjoyed for a long time the benefits of a franchise to which it was, after all, not entitled.
"This promotes sloth and procrastination on the part of both the members of Congress – who do not have to do anything in the meantime in order for an entity to continue operating – and the franchise holder itself – which only has to file an application for renewal, without having to prove itself worthy thereof in the meantime. It places a premium on inaction and results in uncertainty."
Topacio then compared this situation to passport holders. Shall passport holders with expired passports be allowed to travel just because they already started applying for renewal? 
"Then there is vagueness in the wordings of the law. What is meant by the phrase "timely and sufficient" application? When is the application timely? One year before expiration, six months? And what does "sufficient" mean? In form only, or in substance? The law does not say. And there is such a principle in Constitutional law as "void for vagueness". And how can such sufficiency be determined except after Congress has deliberated? The main premise is egregious in the extreme. Verily, there is no set standards provided for in the law, including – and this is crucial – how long the "holdover" shall last. This in itself is objectionable for lack of definition." 
Rep. Tambunting who filed HB No. 7923 is a former producer who worked with ABS-CBN from 1988 until the late '90s.
Drilon authored Senate Bill No. 1530 that aims to prevent the closure of stations due to the issuance of cease and desist orders, just like what happened to ABS-CBN even though the franchise renewal is still pending. 
"It will prevent the repeat of what happened to broadcast network ABS-CBN, a pillar of our media industry and pioneer of many innovations, whose franchise remained in limbo prior to the denial by a House of Representatives panel, in the meantime causing premature loss of 11,000 jobs," Drilon said. 
ABS-CBN went off-air on May 5, 2020, following the cease-and-desist order of the National Telecommunications Commission (NTC). After a series of hearings, despite being cleared by different regulating agencies from alleged violations, Congress still decided to reject the network's franchise renewal bid.