For the first time in its seven-year history, LionhearTV has named a sports celebrity. Hidilyn Diaz as the Royal Cub honoree, a distinction given to personalities who excelled in their respective fields.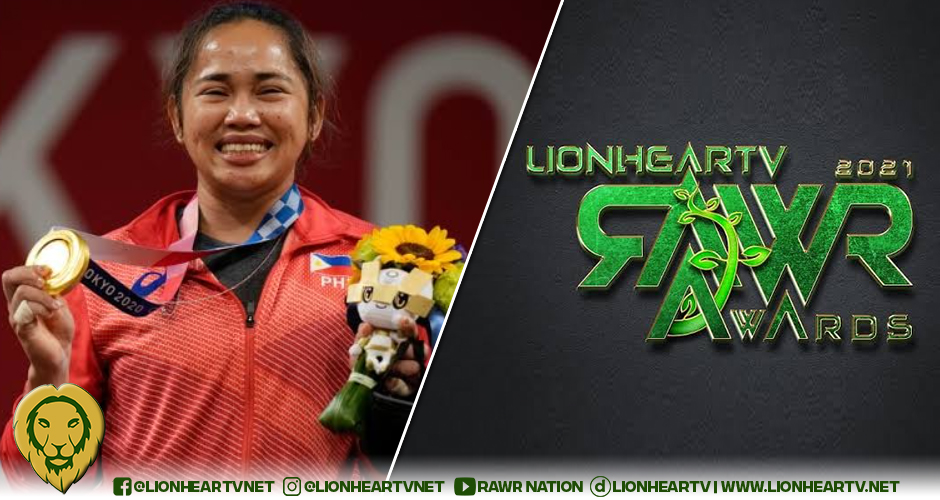 The first-ever Filipino Olympic gold medalist, Diaz, joined the likes of award-winning Kapamilya actor John Arcilla, the fast-rising P-POP group, SB19, and the longest-running reality show, Pinoy Big Brother, as among this year's recipients of royal awards.
Following her historic gold medal finish at the 2020 Tokyo Olympics, it's hard to question the pride she has brought to the whole country.
Diaz is phenomenal and deserves the Royal Cub award. Diaz tops all the CUB honorees for this precious distinction, which will remain in LionhearTV's history book for many more years to come.
Congratulations! @diaz_hidilyn for winning "Royal Cub Award" RAWR Awards 2021#HidilynDiaz #RAWRAwards2021 pic.twitter.com/65S4dSFm0r

— LionhearTV.net (@LionhearTVNet) December 16, 2021
Diaz's road to fulfilling her Olympic gold medal dream is one nearly-impossible undertaking. It took her four Olympic games before she finally realized and gave the country one of the highest honors it could have from sports. Diaz first brought immense glory to the country in 2016, when his silver medal victory ended the 20-year medal drought at the Olympics.
Before it, she sustains failures to score a podium finish at two previous Olympic events. Her inevitable triumph last year in Tokyo is a screaming testament to her years of struggle and determination to get where she is now.
Handing her the Royal Cub trophy is LionhearTV's little way of honoring the great sacrifices and pride she offered to the Philippines and the Filipino people.
The 2021 RAWR Awards is the seventh edition of the annual awarding ceremony held by LionhearTV, one of the country's leading entertainment sites, to recognize shows, celebrities, and organizations that showcased excellence throughout the year. Winners got determined by netizens and members of the entertainment press and PR personalities.