Via Instagram Stories on Tuesday, June 7, Barbie Imperial contradicted Diego Loyzaga's story about his cheating allegations.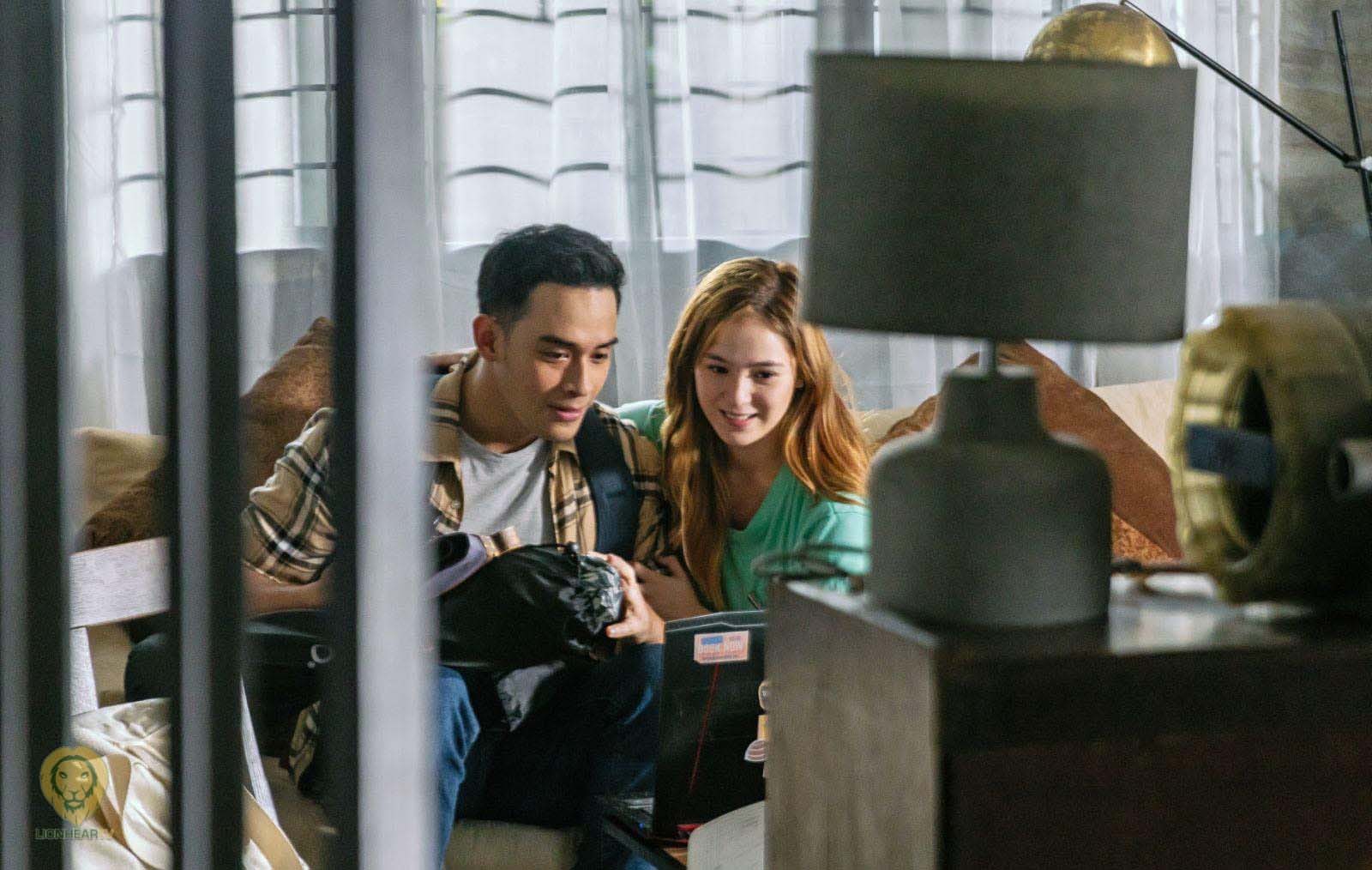 In Loyzaga's interview with MonsterRX93.1, the actor said he never cheated on Imperial. He also recounted when he asked Imperial if she believed the rumors about his cheating allegations.
"I can happily sit on this chair and say I never cheated on Barbie. She knows that," the actor said in the interview.
"I saw her two weeks ago at a club and I said to her, 'B after everything we went through, you really do know that I never cheated on you. And she's like, 'Yeah I know, I know.' 'Despite all the stories, are you sure you believe me when I say are you sure you believe me when I say I never cheated on you because I hear stories that you believe that?' And she's like, 'No Diegs, I know, I know,'" he added.
Imperial shared the clip and captioned it: "Never said anything bad after the break up. But I think telling people I said something I didn't say is foul."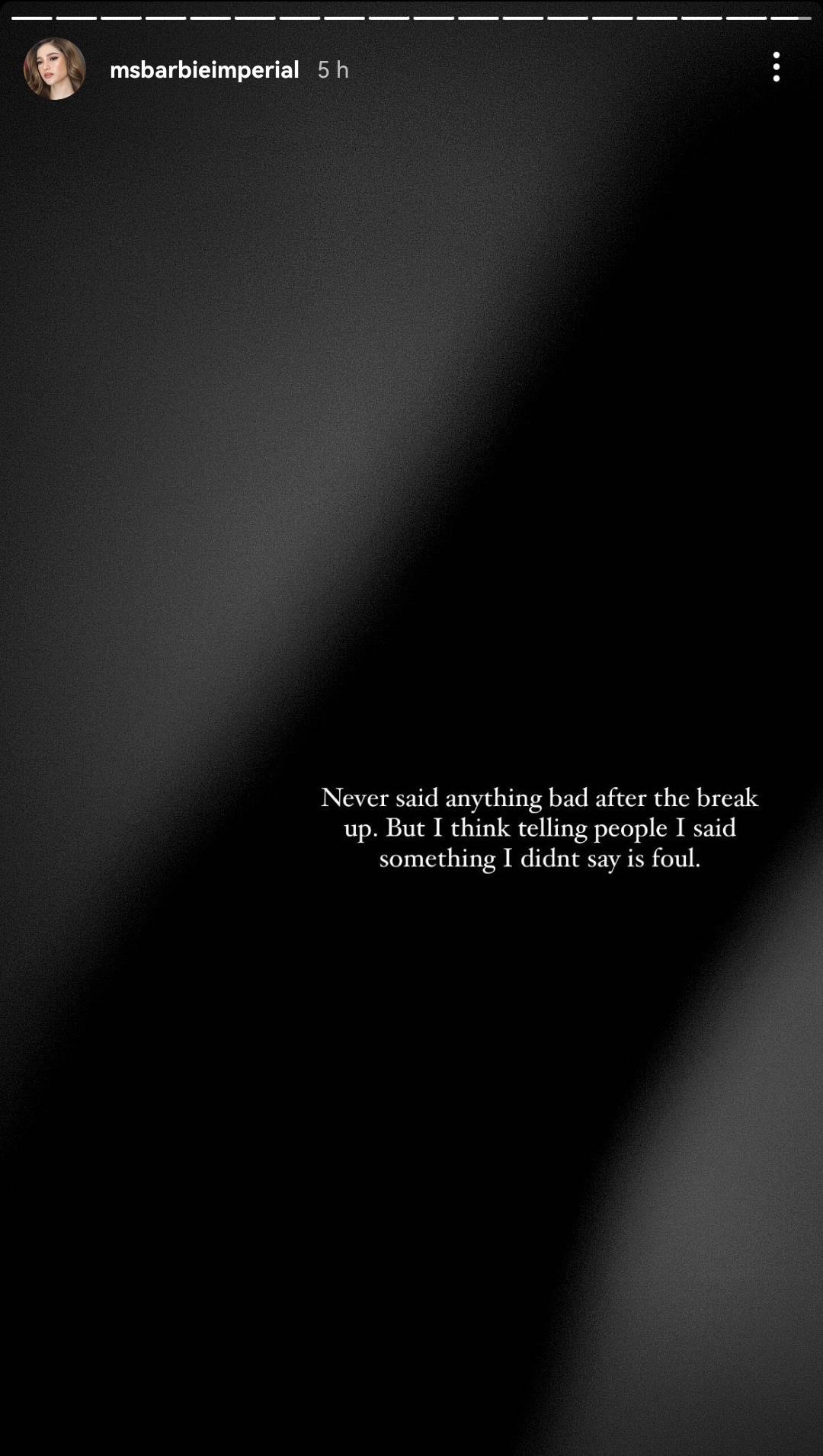 In the same interview, Loyzaga said they tried to get back with each other after he came home from States.
"When I came back from the States, we had that viral photo of us eating at a restaurant. We had closure there. We discussed 'yung what happened while you're away, or what did you do here while I was away. Kaya pa ba natin or hindi? We tried to see if kaya pa ba natin. Hindi pa rin eh," he said.
In her previous statement on her Instagram Stories, Imperial implied that she has moved on from her breakup with Loyzaga. She also said that it fostered her character.
Imperial said, "Yung breakup ko kay Diego, siya 'yung breakup na alam mong mag-iimprove ka. Love mo 'yung tao pero for character development. After we broke up, gusto kong mag-improve talaga ako. Ayokong mag-stay na ganito. Siya 'yung breakup na alam mong sobrang minahal mo pero hindi gan'un kahirap mag-move on kasi alam mo na kailangan mo 'yung breakup with him para mas maging better ka na tao."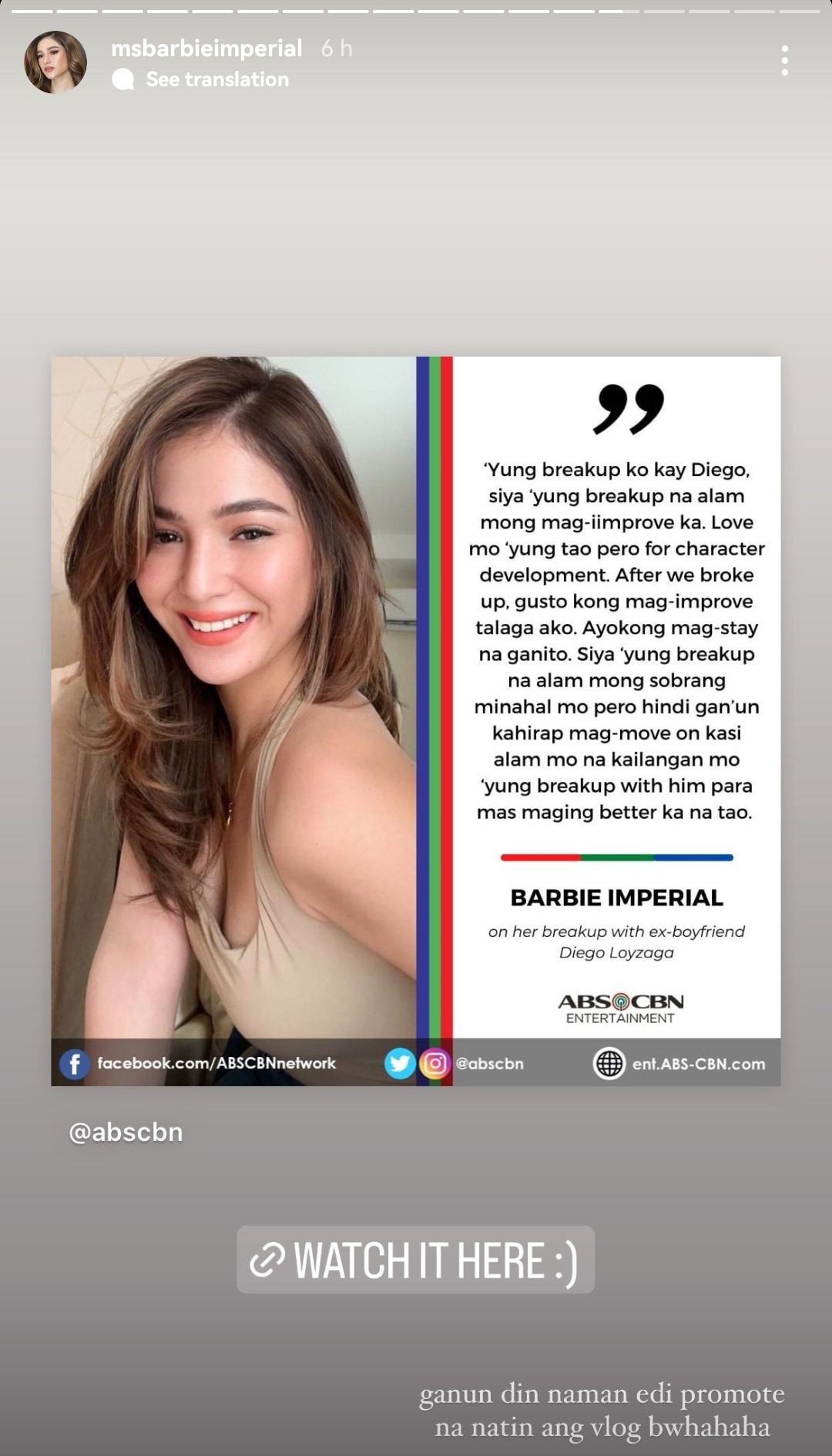 In RX 93.1 DJ Rico Robles's show, All Out, Loyzaga has admitted that he is dating former Pinoy Big Brother housemate Franki Russell.
"You know what, I'm a hypocrite, I said I wanted to focus on myself, but I guess these things you don't expect it, it really just comes along. And ever since meeting up with her and hanging out with her, it hasn't stopped, we really did click. So I would definitely say that right now, we're dating," he said.
After one year of being in a relationship, Imperial and Loyzaga confirmed their breakup to the public in February 2022.
Comments