Today, buzzing Australian singer, songwriter, producer and multi-instrumentalist Eddie Benjamin releases his new single, "Only You" ft. Alessia Cara. Get it HERE via Epic Records/Vol 1 Records.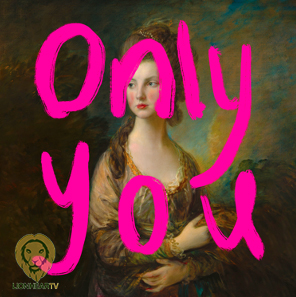 Equal parts breezy, funky, and propulsive, "Only You" is an R&B-laced knockout that conjures inward conversations between lovers. "Slowly chasin'…falling into your dreams," Eddie belts on the bridge before both artists entwin in hypnotic harmony, "It's only you, it's always you," over chirping flute flourishes. "It's an intimate love song about my relationship," says Eddie. "I'm not exactly the easiest boyfriend to deal with just based off my energy and how extreme I am."
Along with the song, today Eddie Benjamin shares the official music video. Directed by Machine Operated (MF DOOM, Lucky Daye), the visual perfectly encapsulates the essence of the song, showcasing a couple as they experience the complexities of the different stages of being in love in a surreal world.
Earlier this week, Eddie gave fans a taste of the song via a special performance for Vevo DSCVR. Vevo's DSCVR series alerts music fans to the most promising new talent every week of the year, which has featured everybody from Sam Smith to Billie Eilis.
Currently, Eddie Benjamin is finishing up his debut studio album, due soon.
"All of the songs are pretty life-shifting experiences I've gone through," says Eddie. "I wanted to tap into actual meaning within the art. This body of work represents the most monumental and meaningful moments for me, and I just had to get them out." It wasn't always an easy journey. "It was painful. It was exciting. It felt like I'd grown up. It was an interesting and beautiful process."
Released earlier this year, the album's lead single "Weatherman" has set the tone for Eddie Benjamin's break-out year. Garnering attention from publications like Rolling Stone, Time and more, the song has been streamed close to 12 million times and hit top 40 at pop radio. In addition, fan reaction has been monumental. This spring, "Weatherman" was one of the top 10 songs used on TikTok in the US at #8, and hit the Spotify Viral (US) charts. Equal parts infectious and soulful, the 20-year-old makes his desire clear on the song: "Go tell the weatherman I said, I want it sunny outside today," Eddie sings over pounding piano before the track unwinds into a groove that would have crowded dance floors in the '70s. The song demands blue skies and sunshine — an uplifting ray of hope in a tumultuous era.
The upcoming album follows Eddie's 2021 debut EP, Emotional, which earned widespread acclaim from critics. On his rise, he has been profiled and featured in publications such as Interview, GQ Australia, Paper, Flaunt, WWD, GOAT/The Greatest, Ones To Watch, MTV, and covered magazines like Wonderland., BASIC, and Harper's BAZAAR SG. People Magazine called him an artist to watch, exclaiming that the newcomer "will leave you 'Speechless'." With the new single and Eddie's stellar performances on Bieber's Justice World Tour, which continues through July, it's easy to see why.
Eddie Benjamin Tour Dates:
6/12: Capital Summertime Ball at Wembley Stadium @ London, UK
6/14: Courtyard Theatre @ London, UK
6/28: T-Mobile Arena @ Las Vegas, NV ^
6/30: Gila River Arena @ Glendale, AZ ^
7/02: The Forum @ Los Angeles, CA ^
7/03: The Forum @ Los Angeles, CA ^
Comments