Perfect in almost every way, Mariano is an up-and-coming teen star, a promising leading lady, a rising recording artist, and a half of an emerging phenomenal love team.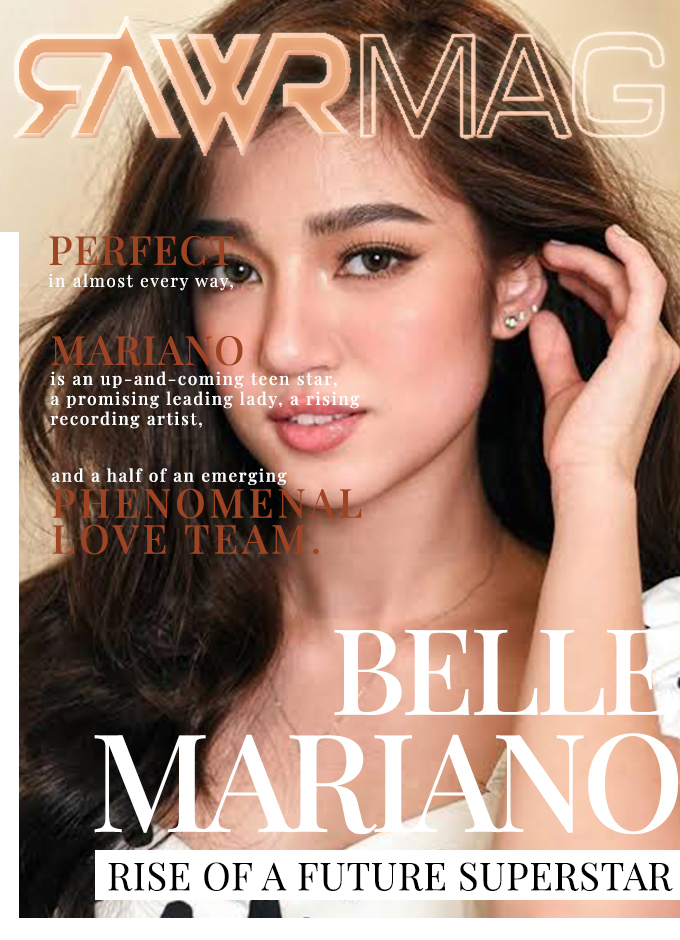 Back in 2021, it's difficult not to miss that one point of the year where what could be the brilliance of a thousand stars was solely generated by a new on-screen couple called, DonBelle. Dubbed as the New Generation's Phenomenal Love Team', Donny Pangilinaan and Belle Mariano, aka DonBelle, remind us what it feels like to be front-seat witnesses to the unraveling of a new Jolina Magdangal or Claudine Barretto and of AlDub or KathNiel, although we're sure Belle Mariano and Donny Pangilinan are completely their superstars.
As for Belle, being the half of their generation's astronomically surging love team is a bliss like no other, but she, herself, is the rarest of blessings—to her devoted fans, at least. Being deprived of close contact with their on-screen idols–the public is [somewhat] made to ride [again] the tangible bandwagon of fangirling and fanboying through Donny and Belle. They help us return to large venues once more, albeit virtually, to scream our hearts out as we indulge ourselves in their breathtaking virtual presence.
Belle, for her part, shared not only her 'wonderful' take on every role she played; she also allowed her fans to hear the beauty of her soul through her songs.
Daylight has come for Belle, and it sees the rise of a quintessential star. It's a compelling metaphor for her unprecedented charge to fame. It's the same path her exciting team-up with Pangilinan is destined to forge forward, and it's a clear manifestation of a thousand dreams she and countless aspirants in this bustling industry once dreamed.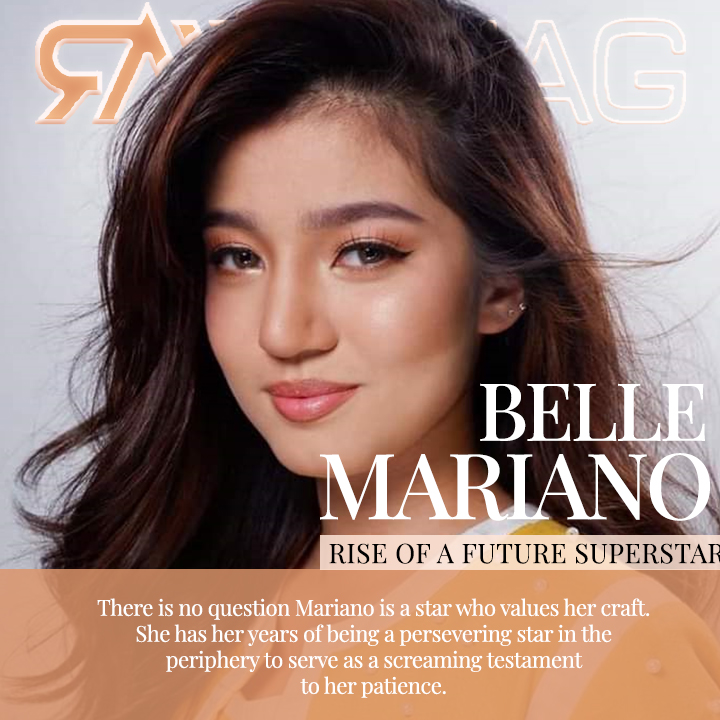 It's easy to understand why a talent like Mariano gets this much spotlight; she is a gem worthy to sparkle like a diamond-in-the-rough that already gleams even before further polishing.
Belle is a multi-talented act. She is an actress and a singer at the same time. Possessed the traits of a charming performer on various big stages in the local entertainment scene, a sensation on the cusp of achieving greater fame. To simply put it, superstardom is Mariano's destiny, and it will only take a while before she inevitably gets there.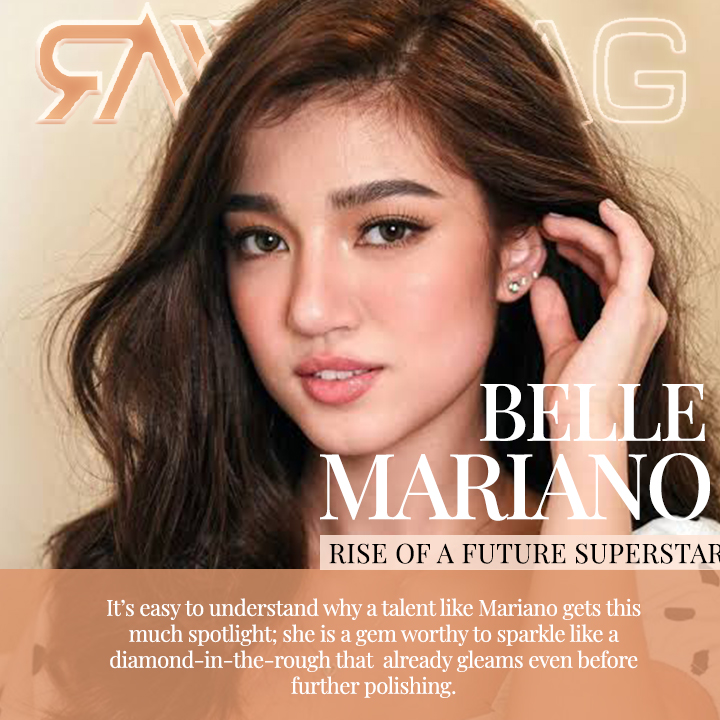 Why she's poised to keep her brilliance, in the next decade at least, is a question whose answer lies within her home network, her fans, and her continued transition towards becoming the best version of herself. Superstardom has been a bit tricky to those who had it in the past, as many of them ultimately fade out when the next big star arrives on the scene. Over the years, few artists proved to be bright enough not to be outshone by newcomers, real superstars whose phenomenon linger beyond their peak moments in show business.
Now, as Mariano turns 20, there is no question that she is a star who values her craft. She has her years of being a persevering star in the periphery to serve as a screaming testament to her patience. She waited years for her moment to come, and now that it's here, she's not letting it go to waste.
After He's Into Her, the phenomenal TV series she and Donny starred in, doors to major projects have inadvertently swung open for both of them. It's hard to deny this new era where streaming platforms are winning dramatically the audience that once solely belonged to traditional television. Through these seemingly revolutionary changes in the television landscape and viewers' viewing habits and preferences, we see the rise of new stars, including DonBelle, who find popularity on streaming platforms. This year, as ABS-CBN both expand in the digital realm and returns to its free TV bailiwicks across the country, Belle Mariano and her onscreen partnership with Donny Pangilinan, are well-positioned to banner ABS-CBN's return to the top.
Mariano, a promising multimedia artist, seemed all geared up to confront the changing dynamics of the local entertainment scene. With her debut studio album already out, and new singles following suit, the Kapamilya artist has truly entered a new era in her career as a recording star.
She firmly commits to her mettle as a dramatic actress. Last December, she starred in the Metro Manila Film Festival (MMFF) entry, Love is Color Blind, which might be the first entry in DonBelle's spirited foray into the silver screen. This, the return of He's Into Her for its sophomore season signaled the beginning of bigger projects she and Donny will be taking on, this year, and in years to come. 
Comments