The first Viu Philippines original adaptation delivers its hooks through its seemingly endless streak of thrill and surprises that capture the viewer's attention from the first frame until the last.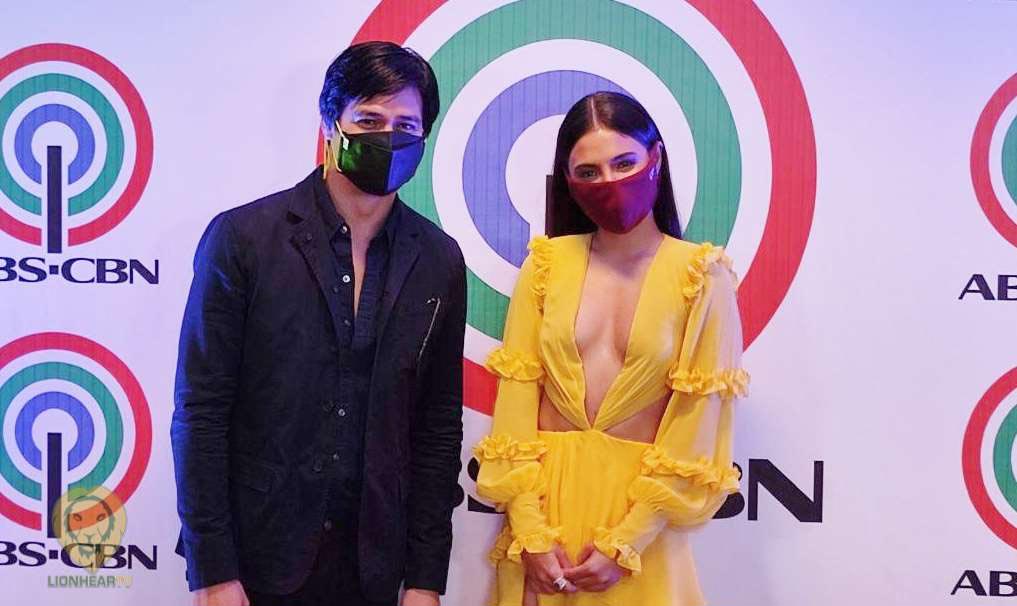 Dreamscape Entertainment
Actors: Piolo Pascual, Lovi Poe,  JC de Vera, Joem Bascon, Rita Avila, Sienna Stevens, Agot Isidro, Edu Manzano, Archie Adamos, Denise Laurel, Joross Gamboa, Pinky Amador, Joko Diaz, Epy Quizon, Jet Pangan
Genre: Crime, Thriller
Premise: A dark and tumultuous past haunts a serial-killing psychopath who assumed a new and near faultless life in the future, with the woman he married and their daughter.
Running Time: 45 minutes
Directors: Darnel Villaflor, Richard Arellano
Watch it on: Viu (Thursday  and Friday), A2Z, Kapamilya Channel, Kapamilya Online Live (Saturdays and Sundays)
Why You Should See It:
Human emotions seemingly have the upper hand over logic, standards, and protocol, in Flower of Evil, the Filipino adaptation of the South Korean hit crime-thriller of the same name. That's true for Iris del Rosario (Lovi Poe), a police detective who excels at her work, but for some reason, fails to employ her shrewdness on his charming, seemingly perfect husband, Jacob del Rosario (Piolo Pascual).
But there is something more than meets the eye in Jacob's unerringly ideal form; it's a convenient facade that obscures a terrifyingly horrendous past. That past inevitably gets threatened to surface, when Iris stumbles upon an old serial murder case. Having spent almost two decades of his life covering his trail, Jacob finds himself confronting a formidable truth-seeker in his wife, one who may finally expose his secrets and his link to an infamous serial killer. 
While Jacob's mysterious personality is undoubtedly the narrative's primary hook, the hefty amount of pulsing tension surrounding it is an unmissable driving factor that makes the entire story irresistible. It is mind-blowing how the show's well-woven script seemingly lays out puzzle pieces in a compelling and beguiling fashion, that you just dive into solving once it gets presented. What it creates is a conundrum of mystifying thrills and surprises, that only gets more complicated after every clue is uncovered.
Pascual and Poe serve unquestionably compelling performances, and as a pair, the chemistry they exude in one frame, is desirable, not to mention addictive. Pascual may be the ultimate leading man, but he had several challenging non-romcom leading man roles in the past, including the ones he played in Dekada '70 (2002), Manila (2009), and On the Job (2013).
That said, Jacob in Flower of Evil presents even more exciting challenges. He responds to these challenges with grit and depth, presenting Jacob with the terrifying darkness and enamoring charm that the character both requires. Pascual fully commits to Jacob's compelling mystery, as he articulately delivers both his barren and rich personalities.
Poe similarly soars, as she presents her character's vulnerabilities and strengths with clarity and intrigue. Iris may be an excellent investigator and tactician, but she gets easily blindsided by emotional attachments. Poe draws a balance between her character's contrasting traits, with nuanced and committed performance.
Working out as a procedural drama with multiple case-of-the-week scenarios, Flower of Evil looks poised to become an absorbing cat-and-mouse thriller, judging by the first two episodes alone. It's a sure weekend stunner.
Watch the series, two days in advance, on Viu, every Thursday and Friday, at 8:00 pm. Catch its TV broadcast via A2Z and Kapamilya Channel, on weekends, at 7 pm. Watch the official full trailer below: