Johnson & Johnson (Philippines), Inc. (J&J Philippines) in collaboration with the Department of Health (DOH), Philippine College of Chest Physicians (PCCP), and National Quitline, conducted a webinar on June 10, 2022 entitled Kalayaan Mula sa Paninigarilyo, highlighting the need to focus on the dangers of smoking as part of the awareness campaign for National No Smoking Month. The topics discussed the ill effects of cigarette smoking and provided guidance for smokers who want to succeed in quitting smoking.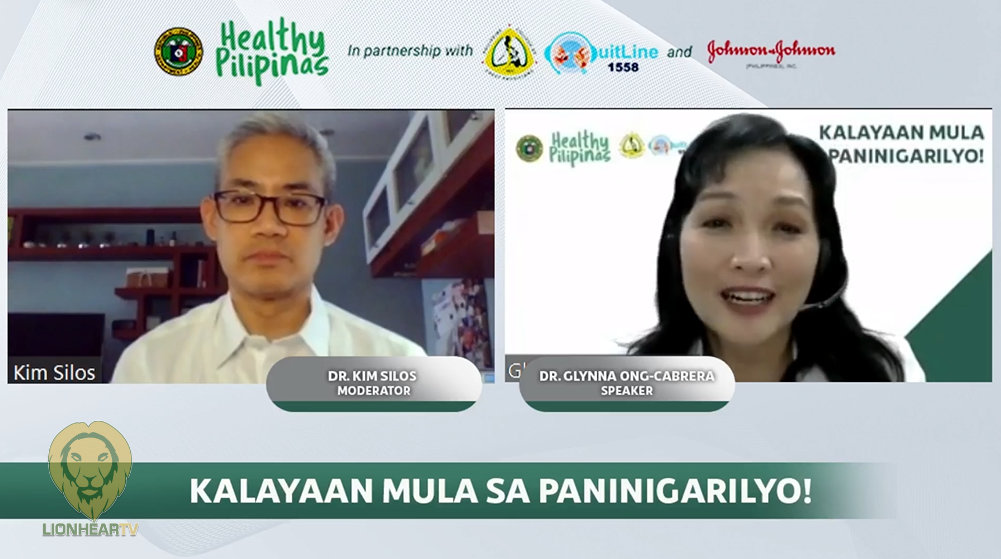 According to the president of PCCP, Dr. Imelda Mateo: "It's a fact that despite the intensified and continuing effort of the government led by DOH and the tobacco control advocates of the non-government organizations like PCCP to curb smoking, the success rate for smoking cessation in the country remains low. Thus, there is an urgent need to support tobacco control policies with clinical interventions for smoking cessation."
"Along with our partners, we have come a long way in establishing a smoke-free environment especially in the new normal. However, we recognize that there are still a lot of activities and initiatives that we need to roll out to achieve this goal and strengthen our call to stop smoking cigarettes and vape for a healthier life and environment," said the director of DOH's Health Promotion Bureau and Disease Prevention and Control Bureau, Dr. Beverly Ho.
The creation of the Smoke and Vape-Free Communities in the New Normal Playbook is one of the efforts of DOH that serves as an all-in-one guide for LGUs, detailing all the necessary information to successfully establish programs for health promotion towards a smoke and vape-free community.
"People tend to think that smoking is just a habit, but it is really an addiction. However, there are still ways to get out of that fixation through the form of Nicotine Replacement Therapy (NRT) which are medically proven and recommended as a smoking cessation," says Dr. Glynna Ong-Cabrera, program director of Smoking Cessation and National Quitline.
"We further strengthen our call to end smoking because the health hazards are not limited to the smoker alone, but it also jeopardizes other people's health through secondhand smoking and also the environment," says the head of Medical Affairs of J&J Philippines, Dr. Erwin Benedicto.
He added: "We look forward to continuing our long-standing partnership with the DOH to successfully aid in establishing a smoke-free community. We in J&J Philippines also have our own quit smoking intervention through the form of NRT gums for those who want to quit smoking for good."
Comments