The Saturday, August 13 episode of the Kapamilya noontime show It's Showtime drew violent reactions following Karla Estrada's gesture to fellow judge KaladKaren.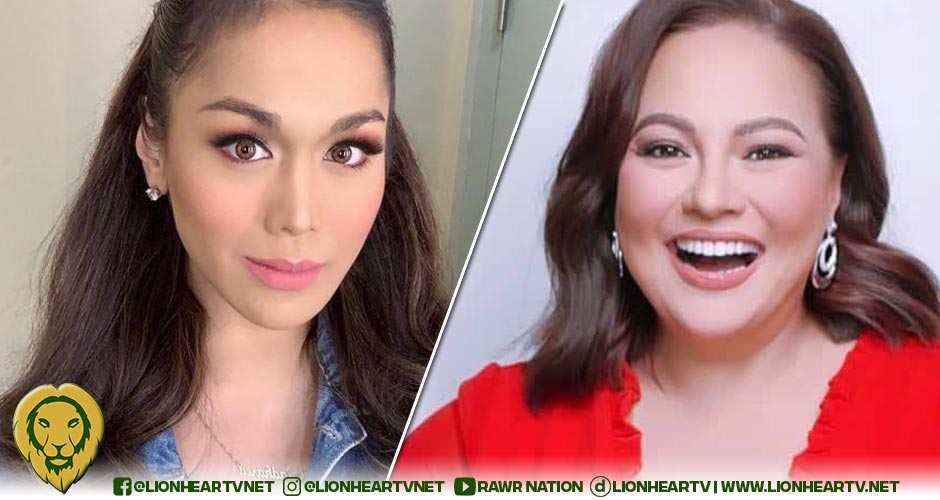 From the start of the show's segment Miss Q&A, Estrada showed "aggression" toward her fellow judge Kaladkaren. The former already tried to silence the latter, who was introducing herself.
"Ssshhh… sobrang lakas ng bati mo," said the former Magandang Buhay host.
KaladKaren obliged, lowering her voice as she began to speak again. But after she finished giving her feedback to the contestants, Estrada, together with co-judge Jane de Leon, made an "exit."
"Masyadong ginagalingan eh. 'Wag na nga tayo dito ate Karla," said De Leon.
The former TV host then remarked, "Alam mo, ba't hindi na lang ikaw ang mag-isa dito? Kayang-kaya mo naman eh."
She added, "Sobrang galing, solo mo na 'to. Bababa na kami doon (sa stage)."
Kaladkaren responded that it was a form of "revenge" for Ruffa Gutierrez, whom she earlier contradicted the explanation about unity. 
Estrada and Gutierrez were co-stars in the Darryl Yap movie Maid in Malacañang.
"Alam nyo ginaganti niya talaga si Ruffa," speculated the TV personality.
The former TV host jokingly admitted, "Uy! Ruffa, andito ako para ipagtanggol ka, charot!"
The exchange was not taken lightly by netizens. Over Twitter, one said that Estrada and De Leon were no match in an intellectual contest against Kaladkaren, thus the walkout.
Paano naman kasi di talaga nila ma lelevelan sustansya ni @jervijervi huhu paano na? https://t.co/fB0dcRAOj7

— Niccolò #AngatBuhay 💕 (@niccolocosme) August 13, 2022
Although it was a joke, a netizen did not find it funny. 
She cited It's Showtime host Jhong Hilario, who appeared to have been disappointed with Estrada and De Leon's gesture toward their fellow judge.
Not funny at all. Look at Jhong's face.#ShowtimeSampleCapital pic.twitter.com/5QKFfjNkOy

— georgia (@xsleepylashesx) August 13, 2022
Another speculated that Estrada's actions exposed her to being "unprincipled apologists."
Karla still doesn't get it, tjat maybe Showtime takes her and Ruffa to show there's no network bad blood despite political differences. But the more they appear on the show, the more they give people reasons to hate them. Unprincipled apologists exposed. https://t.co/Uj4N8CBoMj

— TVPlust (@TVPlust) August 13, 2022
A netizen also took it as a direct attempt to harass Kaladkaren.
Talagang gusto nyang tirahin SI kaladkaren pic.twitter.com/kqV4MExHBT

— Bernadette Lakandula (@BernadetteLaka1) August 14, 2022
"You are who you vote talaga," tweeted a netizen.
the smartshaming microaggression towards a transwoman does not sit right with me. you are who you vote talaga. ewwww https://t.co/5LHIvUxxgF

— the P. (@imoonlightkev) August 14, 2022
A netizen also suggested that Estrada should be axed from making an appearance in the show.
Please stop guesting Karla na. Jusq. https://t.co/12MRdCnHZ0

— Sarit (@SuperSarit) August 14, 2022
De Leon also received criticism from netizens who claimed that the actress should be worried about Janella Salvador "eating" her up in the Darna TV series.
https://twitter.com/irogcities/status/1558712419433992195
"Masyadong ginagalingan" Jane worry abt your bland acting and janella eating u up in your own show and what did I even expect from karla she's really a disrespectful person https://t.co/uWmCmCUfub

— Ky (@yjwkyie) August 14, 2022
Kaladkaren and Estrada though they have different political affiliations, they claim to be friends.