The most successful love team of their generation Kathryn Bernardo and Daniel Padilla, a.k.a. KathNiel, traces its roots back to the 2011 youth-oriented series, Growing Up.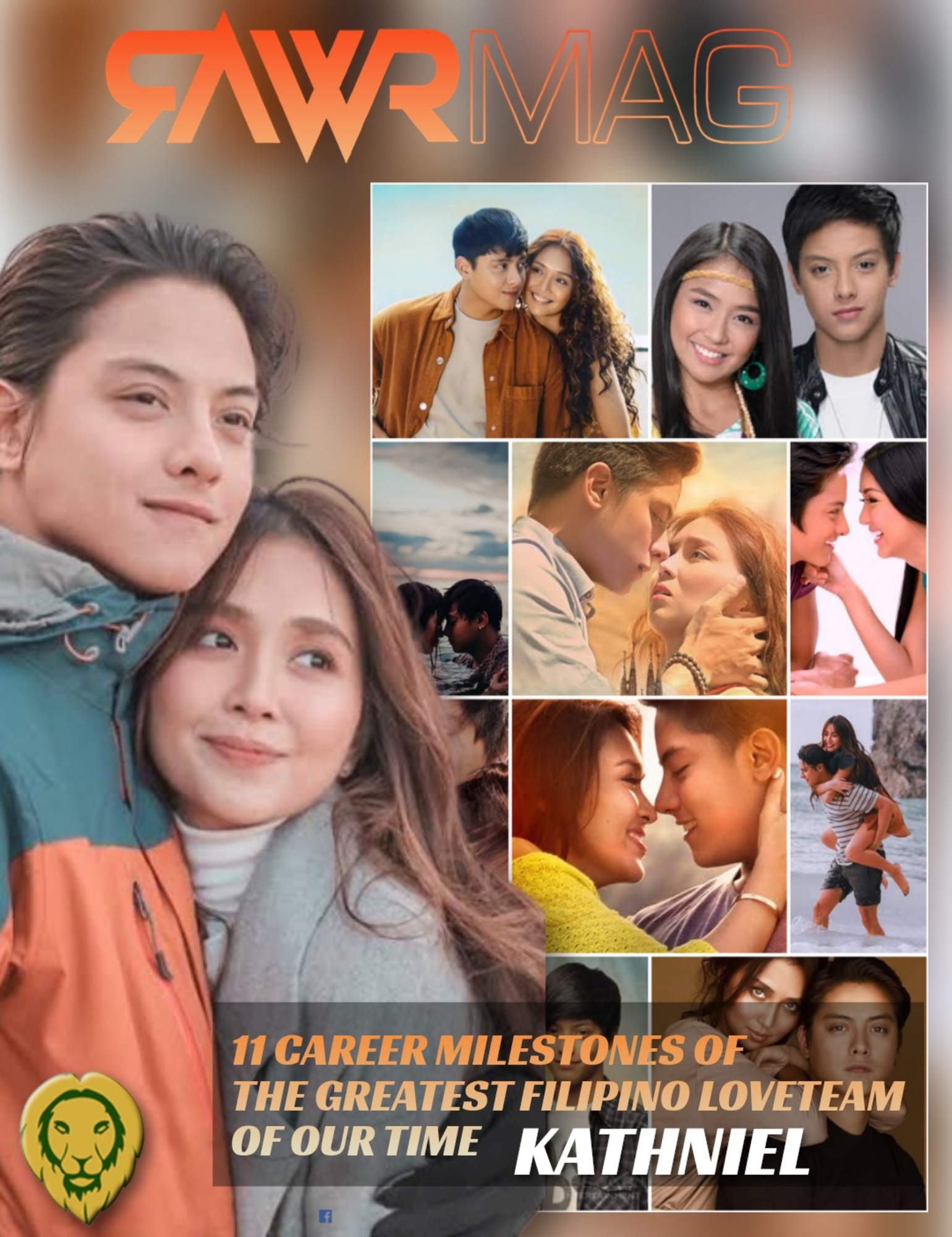 Kathryn Bernardo and Daniel Padilla are undoubtedly the most influential young stars today, individually and as a love team. With multiple career milestones, one that not too many of their contemporaries have achieved under their belt, KathNiel is the love team to beat, even after 11 years since they took off in the local show business.
 Here are 11 of the most compelling testaments to their being the greatest Filipino love team of their time:
Growing Up, the series that gave birth to 'KathNiel' (2011). It was on September 4, 2011, or exactly 11 years ago, when Kathryn and Daniel first worked as a love team via the youth-oriented series, Growing Up. It eventually paved way for the creation of KathNiel, and as people say, 'the rest is history.'
Princess and I, their first primetime series (2012).
Following the warm reception of their first team-up via Growing Up, KathNiel immediately starred in their first primetime series, Princess and I. Airing for 10 months and dominating its time slot with phenomenal ratings, the series ultimately proved KathNiel as an emerging super love team and gave Kathryn and Daniel, the Teen Queen and Teen King titles, respectively.
Must Be…Love, their launching film, premiered in 2013. KathNiel's massive popularity was put to test in 2013 when they were given their first solo movie as a love team. It is more than PhP100 million taken at the box office, which seemed enough for ABS-CBN, that a streak of big projects was prepared for the two.
Most Promising Love Team of the Year, the first trophy from the GMMSF (2013). The Guillermo Mendoza Memorial Scholar Foundation (GMMSF) awarded the onscreen couple, their first Box Office Entertainment trophy (Most Promising Loveteam), in 2013. It was given after the massive success of their first TV series, Princess and I, and their first film Must Be…Love.
Crazy Beautiful You, was their first film to gross more than PhP300 million (2015). In 2015, KathNiel starred in their third and fourth full-length film, Crazy Beautiful You, which gave them their first PhP300-million grosser. Before it, they already pulled off impressive box-office feats, with Pagpag: Siyam na Buhay (2013), grossing nearly PhP200 million and She's Dating the Gangster (2014), grossing more than PhP280 million.
Daniel Padilla won his first FAMAS Best Actor Award (2017). Daniel's exemplary performance in Barcelona: A Love Untold (2016), was simply sensational that it was not surprising when he won his Best Actor trophy from FAMAS. The recognition set him apart from most young male stars of his time.
First Box Office King and Queen awards from GMMSF (2017). Another first given by their phenomenal movie, Barcelona: A Love Untold (2016), is their first Box Office King and Queen title from the Guillermo Memorial Scholarship Foundation. The film grossed more than PhP320 million, making it one of the highest-grossing local films of 2016.
The Hows Us, was the first film to become the highest-grossing Filipino film of all time (2018).
Perhaps, the biggest and most compelling testament to KathNiel's unparalleled box-office power, is their record-breaking film, The Hows of Us, which became the highest-grossing Filipino film of all time in 2018. The movie also gave the reel-to-real couple, their second Phenomenal Box Office Stars trophies, from the GMMSF.
First PMPC Star Award for Movies Best Actress award for Kathryn Bernardo in (2019). Bernardo's incredible acting chops in The Hows of Us earned her first major Best Actress award. There is no denying the young actress pulled off a sensational portrayal in the film, hence it became the highest-grossing Filipino film of all time and the multiple acting nominations that the film received.
Given the Golden Jury Award for Highest Grossing Film of All Time by GMMSF in 2019. Recognizing KathNiel's phenomenal box-office power, GMMSF awarded the onscreen couple the highest honor they could give in 2019. Given to KathNiel following the more than PhP800million haul at the box office of the critically acclaimed The Hows of Us.
2 Good 2 Be True, the first TV series to stream on Netflix and air on national TV simultaneously (2022). After nearly a five-year hiatus on television, KathNiel returned to primetime this year via the romcom 2 Good 2 Be True. As expected of them, they made yet another local television milestone. The series is the first of its kind to stream on the streaming giant Netflix, and to air on traditional television. Currently, it lords the streaming platform by topping the most watched TV shows list.
Are you a true-blooded 'KathNiel' fan too? Head to the comment section to share your thoughts on why the phenomenal couple is the most successful love team in their generation.
Comments