Netizens praised Maine Mendoza for being open and honest with her fans.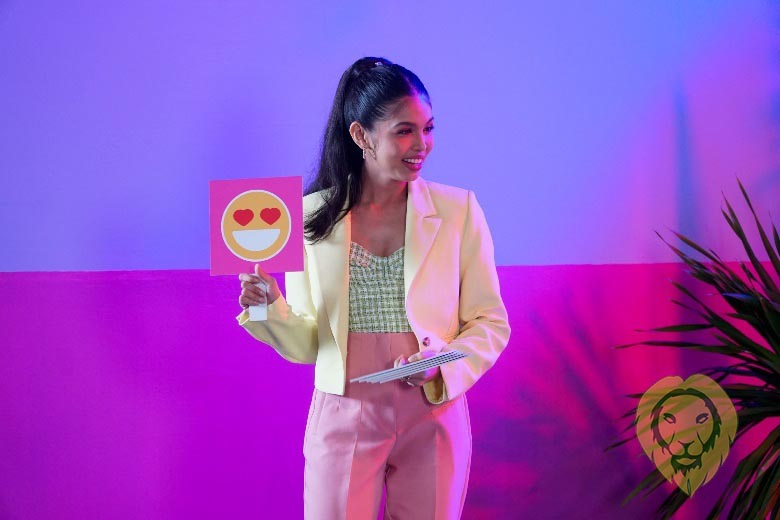 Mendoza has recently been making the rounds online after a viral video clip of AlDub fans celebrating Mendoza and Alden Richard's "Tamang Panahon" anniversary went viral.
In an interview with Ogie Diaz on November 3, Mendoza stated that she does not want her fans to be misled.
Mendoza said, "Ayaw ko lang ng parang nanloloko ka ng tao para sa fame, sa money. Hindi po ako ganun kasi talagang tao." 
Mendoza said that she is aware that people are still supporting her AlDub love team with Alden Richards even though she is currently engaged to Arjo Atayde. AlDub was formed in Eat Bulaga's Kalyeserye segment in 2015.
She even called out some people who are still insisting that she and Richards are secretly together.
Mendoza shared, "Marami na ang nakatanggap at yung iba nag-stop na mag-support which is totally okay na rin naman. Pero meron pa rin po na hanggang ngayon, kumakapit pa rin dun…yun po ang hindi ko ma-tolerate. I tried calling them out couple of times already pero ayaw po talaga nilang maniwala…Yung iba kasi nagsasabi na mag-asawa na kami ni Alden at may anak na kami."
The actress narrated that she had to send direct messages to some to deny that she is in a relationship with Richards. She also denied that she has a love child with the actor. Yet a lot of them would dismiss her messages and would say it was not Mendoza herself who reached out.
At this point the actress has given up saying, "I don't think there's something that I can do para sa mga taong ito. So wala na akong magawa."
On Twitter, netizens then praised Mendoza for her bravery in trying to correct the false information that people are spreading about her and Richards.
Huwag si Maine Mendoza. She's not perfect but she respects the fan enough not to lead them on in something na hindi naman totoo. My God. Had she played along, sobrang laki pa sana ng kinita ng loveteam nila? People are literally throwing their money just to see them 🙄

— Hawkey 🦉 (@hawkey_ish) November 5, 2022
Thank you mama ogs for giving Maine this opportunity to speak and talk about this in public. Hope that the delusion stops and just focus on things that makes us happy as a supporter.#MaineMendoza pic.twitter.com/MV4rUUGLui

— fey. (@ayexdcm) November 3, 2022
yes she's finally speaks out para ma tapos na din talaga this is all we are waiting for @mainedcm to interview like this kasi ako isa din talaga sa mga loyal #Aldub fans but not im happy for both of them @aldenrichards02

— スーパースティック (@iLoveSuperPau) November 3, 2022
YUP SHE"S MY GIRL..#MaineMendoza @mainedcm pic.twitter.com/qUgsqIyvwO

— Angeline C. Francisco (@girlinme) November 4, 2022
Maine's message to all the delusional fans who still believe she and Alden are married (which they are absolutely NOT). Please watch this, listen carefully and try to understand her every word.#MaineMendoza @mainedcm

Source https://t.co/YbELjcYaNE pic.twitter.com/v8nFRbsyzo

— 🔬 (@_cynicalrealist) November 3, 2022
I was never a fan, or will ever be a fan of AlDub, but Maine really has a point. No need paasahin ang fans. And this loveteam culture in PH is really not healthy. Walang growth ang artists kapag nagsstick lang sa isang kapareha. https://t.co/5OoOWBAz00

— Sof (@sleusebio) November 5, 2022
Arjo Atayde and Maine Mendoza are celebrating Arjo's birthday together on November 5 in Europe.
Comments