ABS-CBN Film Restoration pays tribute to Charo Santos-Concio and her countless contributions to Philippine cinema in Sagip Pelikula Spotlight, featuring the online screenings of her restored classics, including the comedy classic "My Juan En Only."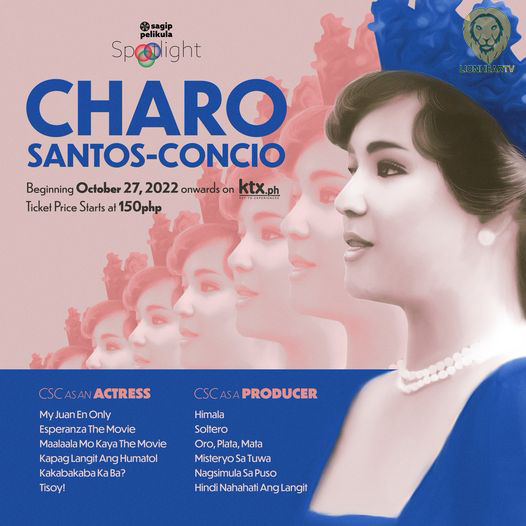 The latest installment of its Spotlight series recognizes Charo's work as an actress with her various titular roles in movies "Kisapmata," "Itim," and "Brutal," among others; also, as a producer of some of the country's most notable films including "Himala," "Soltero," and "Oro, Plata, Mata."
Apart from her cinematic works, she was instrumental in ushering ABS-CBN Film Restoration and its efforts in restoring movie classics for today's audiences to appreciate. According to Charo, her passion for archiving films stemmed from her love for cinema and how it reflects society throughout the years.
"It's coming from the fact that I am a movie fan. I grew up watching [classic] films and saw the need to fix and restore these for future generations because it reflects our culture and the changes within our society. That is where you have the idea of who we are as people," Charo shared in an interview with ABS-CBN Film Restoration head Leo Katigbak.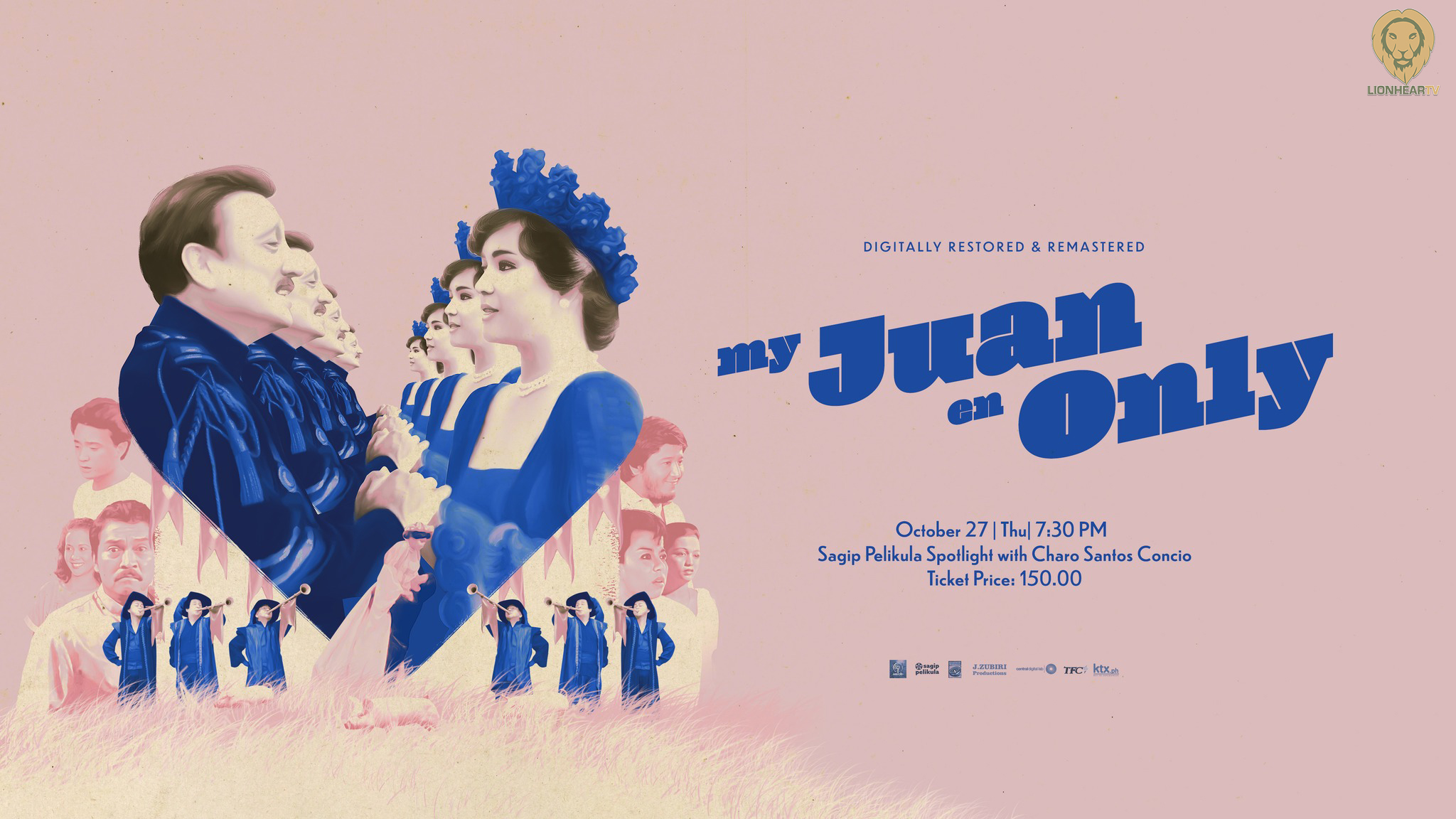 Kicking off the Spotlight series for Charo, Sagip Pelikula brings viewers the restored version of her 1982 comedy classic "My Juan En Only," co-starring alongside the King of Comedy himself, Dolphy, with Panchito, Babalu, Paquito Diaz, Bibeth Orteza, and more.
The family-romance comedy film brings the story of Juan (Dolphy), a beloved businessman in his provincial town known for his countless acts of generosity to others. His heart of gold also caught the attention of the town's seamstress, Akang (Charo), as he becomes her secret admirer—constantly giving her gifts to show his affection which always ends up in silly mishaps.
But their happy love story turns topsy-turvy when Juan's siblings from the city enter the picture to spend time with him by imposing their urban living on his humble lifestyle. Little did he know that some of his siblings conspired with their uncle to ruin his relationship with Akang in fear of losing much of Juan's supposed inheritance for them.
Viewers can laugh their worries away by watching the digitally-restored "My Juan En Only," featuring a pre-show interview with Charo herself, now streaming on KTX. Passes are available at https://bit.ly/MyJuanOnKTX for only P150.
Apart from "My Juan En Only," audiences can also relive some of Charo's cinematic roles in films such as "Esperanza: The Movie," "Maalaala Mo Kaya: The Movie," "Kapag Langit ang Humatol," "Tisoy!" and "Kakabakaba Ka Ba?" and her co-produced films including "Himala," "Oro, Plata, Mata," "Soltero," "Misteryo sa Tuwa," "Nagsimula sa Puso," and "Hindi Nahahati ang Langit."
For more details on its upcoming film showings, follow ABS-CBN Film Restoration on Facebook (facebook.com/filmrestorationabscbn), Twitter (@ABS_Restoration), and Instagram (@abscbnfilmrestoration).
Comments