On December 22, Ambassador Ilan Fluss disclosed President Ferdinand 'Bongbong' Marcos Jr's request for the Israel embassy's support for agriculture.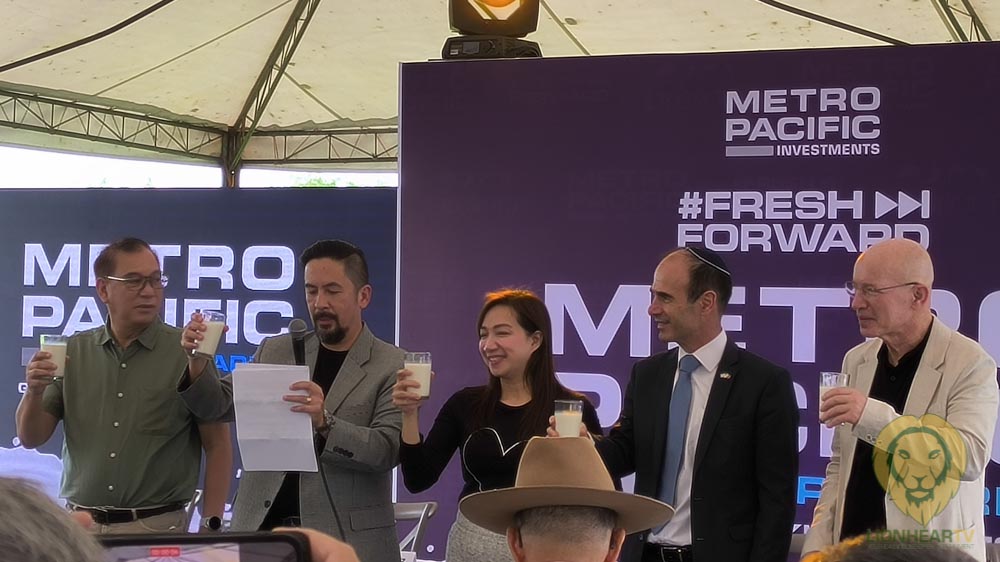 At the groundbreaking event for Metro Pacific Dairy Farms, Fluss highlighted his discussion with PBBM regarding agro-technologies and for Israeli companies to invest in the Philippines.
"[This] is exactly the request of President Marcos, when I met him, to see more Israeli agrotechnologies and more Israeli companies involved in the agriculture sector here in the Philippines."
He also emphasized the benefits of the partnership of Metro Pacific Agro Ventures Inc and LR Groups.
"Not only it [will create] more job opportunities and generate more income for the Filipinos in the Barangay and the surrounding area, but it will also reduce poverty, hunger, and malnutrition. 
"It will also reduce the dependency on imports when we talk about the 99% of dairy products–which [are] imported today to the Philippines."
He then recounted the history of warm and friendly relations between the Philippines and Israel.
"Quezon allowed 1300 Jews to seek and to get safe haven here in the Philippines, trying to escape from the Nazis in Europe. Most countries closed their doors, and here– the Philippines had an open-door policy. 
"In 1947–when the Philippines voted in favor of the UN in the establishment of the Jew State of Israel. The only country in Asia to do so, and for these two reasons, Israel has adopted an open door policy for Filipinos, which means when you visit Israel, you don't need a Visa."
The Metro Pacific Dairy Farms is the joint venture of Manuel 'Manny' V Pangilinan's Metro Pacific Agro Ventures Inc and LR Group of Israel. 
They aim to establish a dairy farming facility in Bay, Laguna, that would house 1000 cows producing a total of 6.5 million liters of milk annually. 
The business venture aims to produce 30 liters of milk per cow per day to achieve the global standard of dairy production.
The business venture would feature state-of-the-art equipment used in dairy facilities, modern tracking systems for cows and calves, solar-powered facilities, and waste management technologies.
Comments