It is characteristic of international feng shui master Marites Allen to introduce new features and developments in her Annual Feng Shui Updates. This year's event is no exception and will, in fact, mark several firsts in her long history of hosting such presentations. This time, it is set to be held online on December 17 and 18, 2022 in preparation for the coming Year of the Water Rabbit, which starts on January 22, 2023.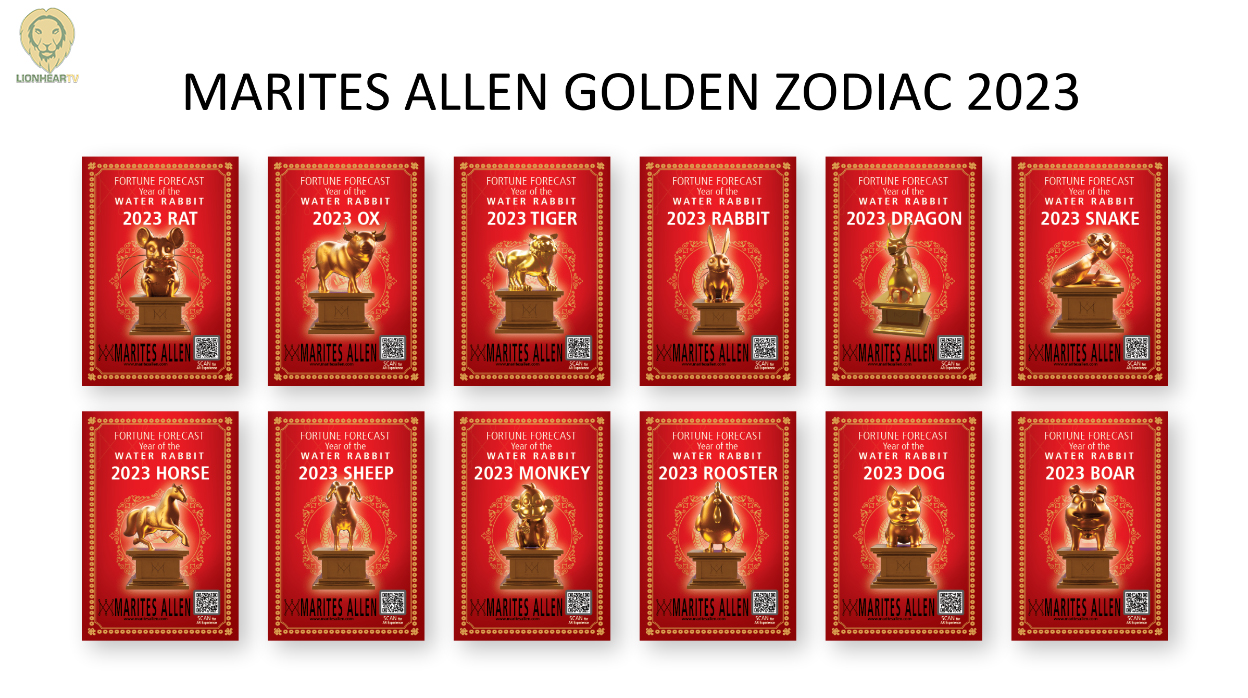 Marites has recently partnered with Kaloscope, a new social media platform that will introduce augmented reality (AR), virtual reality (VR) and extended reality (XR) experiences into the December event. But what are these strange-sounding realities and what can they bring to the feng shui table? These experiences are usually associated with the metaverse, another hazy concept for many people today, but which is slowly creeping into ways we interact and relate to others, do business, play games, etc. Metaverse is used to describe the combination of these different technologies to allow real-time interactions and experiences across distance.
So, will the December Feng Shui event be something like that Fortnite virtual concert by popular rapper Travis Scott, with all those figures dancing and futuristic background? (For the uninitiated, YouTube clips of this event are out there for viewing). But no. Online event participants will not see Marites as an avatar. However, she, together with Kaloscope, will present some initial but bold initiatives toward the Metaverse path.
For one, the feng shui master will launch her Golden Zodiac books during the event. This set of 12 horoscope books now comes with QR codes which, when scanned with mobile phones, will transform flat images of products into three-dimensional objects – the closest one can get to holding and feeling them. The horoscope books, Feng Shui Planner, and Almanac, are annually updated to include important indications for the Chinese New Year and how to use them as guides for prosperity and success during any given year. Copies are available online at https://frigga.com.ph/collections/books.
"I realize that many Frigga followers have been collecting these references over the years, which is not surprising because each one contains valuable tips and insights that readers find very useful," Marites says. Thus, starting next year, ownership of the Golden Zodiac books, again through Kaloscope, will set the stage for launching a non-fungible token (NFT) collection that will introduce exclusive benefits or perks to owners or holders, including access to events, discount in shops, or private consultations with Marites Allen.
Early this year, Marites became a member of the Philippine Women Innovators in Blockchain. Blockchain technology, along with AR and VR, plays a big role in the Metaverse as it allows the use of NFTs and cryptocurrencies to trade any virtual asset, while it keeps an enterprise well-managed and sustainable. Kirck Allen, Kaloscope CEO, sees Frigga Charmed Life's entry into the Metaverse as a timely initiative to create interactive content for users, but also to attract younger audiences to the potentials of feng shui and technology as an income-generating proposition.
These exciting scenarios, plus the much-awaited feng shui forecasts and insights from Marites Allen make her 2023 Annual Feng Shui Updates an event not to be missed. Online registration is still open at https://frigga.com.ph/products/marites-allen-feng-shui-updates-year-of-the-water-rabbit-2023
For inquiries, call 0920-9509390.
Follow Marites Allen on Facebook, Twitter, Instagram and her official website maritesallen.com. Shop at www.frigga.com.ph or www.frigga.co.uk. For inquiries, call 0920 9509390.