The promise of immersive world-building in this live TV adaptation is satisfyingly complemented by thrilling and emotional performances by Pascal and Ramsey.
HBO
Actors: Pedro Pascal, Bella Ramsey, Gabriel Luna, Anna Torv, Merle Dandridge, Nico Parker, Murray Bartlett, Nick Offerman, Melanie Lynskey, Lamar Johnson, Keivonn Woodard, Graham greene
Genre: Drama, Post-apocalyptic
Premise: 20 years after modern civilization has been destroyed, Joel, a hardened survivor, is hired to smuggle Ellie, a 14-year-old girl, out of an oppressive quarantine zone. What starts as a small job soon becomes a brutal and heartbreaking journey as they both must traverse the U.S. and depend on each other for survival. (HBO Go Asia)
Writers: Craig Mazin, Neil Druckmann
Running Time: 90 minutes
Watch it on: HBO Go (Philippines), HBO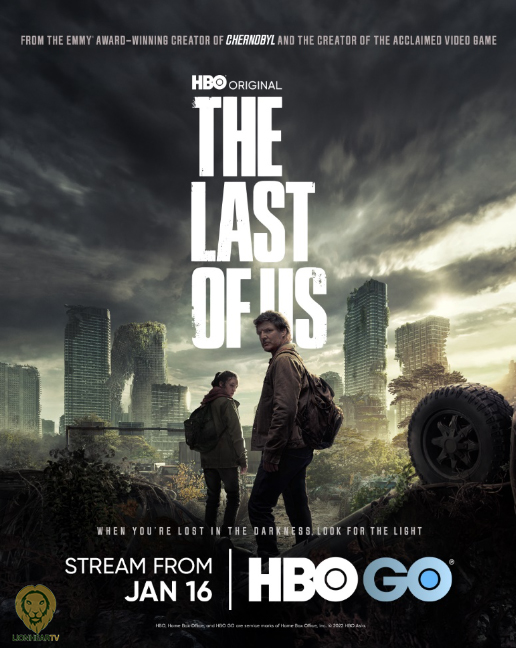 Why You Should See It:
Around the world, people must be saying this new post-apocalyptic series is the best of its kind, at least from HBO. I haven't played the game nor do I have extensive knowledge about it. My point of reference would be the many zombie and post-apocalyptic flicks and TV shows I've seen so far, and for me, The Last of Us is satisfyingly refreshing.
In The Last of Us, the origin of the outbreak, how it spread, and how the infected behave, are all new to me. From that opening scene, where the imminence of such a pandemic was given as a stark warning, an enveloping sense of gloom was already taking off. It was, however, that kind of take-off, that was exhilarating and emotional.
Joel (Pascal), one of the few survivors who got tormented by his traumatic past, was tasked to smuggle 14-year-old, Ellie (Ramsey), out of a quarantine zone and across the United States. There was a word about immunes who could repel the infection of Cordyceps, and Ellie was one of them. Together, Joel and Ellie have to defy the odds and traverse the country, in hopes to find the cure and an end to the outbreak.
The television adaptation of The Last of Us comes nearly a decade after the game got released. Its source material remains massively popular–the series has to confront towering expectations. Thankfully, not only it showed promise of an immersive world-building, but it was also brimming with spectacular, mind-blowingly powerful performances, and that's [mostly] thanks to the tandem of Pascal and Ramsey, which the rest of the series would then utilize. Of course, we cannot forget the brief but undeniably electrifying stint of Nico Parker, who shared that one heart-wrenching moment with Pascal.
Given the "elaborate world" that the game developed for gamers and fans, the excitement for this new series largely rests upon the architecture, production design, and the entire visual experience for its viewers.
It is also intriguing how the writers will make new twists and turn to the now overly familiar narrative core of the game and how the riveting performances of the actors will complement that inviting storytelling.
The Last of Us officially debuts in the Philippines via HBO Go and on the HBO Channel, starting January 16. Watch the official full trailer below:
Comments