Three new shows premiered on Monday, January 23: ABS-CBN's Dirty Linen and GMA Network's Fast Talk with Boy Abunda and Poong, The Joseon Psychiatrist.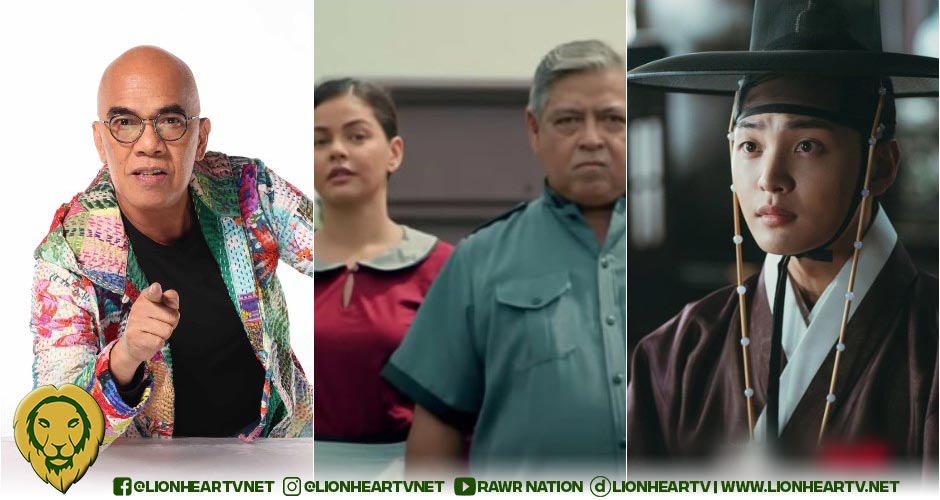 How did they fare in TV ratings?
According to the rating report from the Nielsen NUTAM People Survey, the Kapamilya crime suspense thriller Dirty Linen debuted at the number 14 spot on the rating chart with a rating of 3.6 percent, 1.1 percent lower than one of its rival programs, Bad Romeo, which scored 4.7 percent and placed number 13 on the leaderboard.
The Janine Gutierrez-led drama series, on the other hand, triumphed over its second rival, Poong, the Joseon Psychiatrist, which premiered with a rating of 2.9 percent, 0.7 percent lower than Dirty Linen's rating and ranked 17th overall in the rating chart.
Dirty Linen's pilot episode covered the timeslots of both Bad Romeo and Poong, the Joseon Psychiatrist.
Meanwhile, in the afternoon block, Boy Abunda's TV comeback via Fast Talk with Boy Abunda was well received by the viewers, as it scored 7.5 percent, placing it 7th overall in the rating leaderboard. And for the afternoon programming, Fast Talk now stands in the top 4, following Family Feud, which scored 11.4 percent, Unica Hija with 8.4 percent, and Abot Kamay Na Pangarap with 8.3 percent.
Comments