Filipino actress Xyriel Manabat, who stars as Antonette Pavio in the newly-premiered teleserye 'Dirty Linen', sparked hilarity among netizens for her character's remark in the drama's latest episode.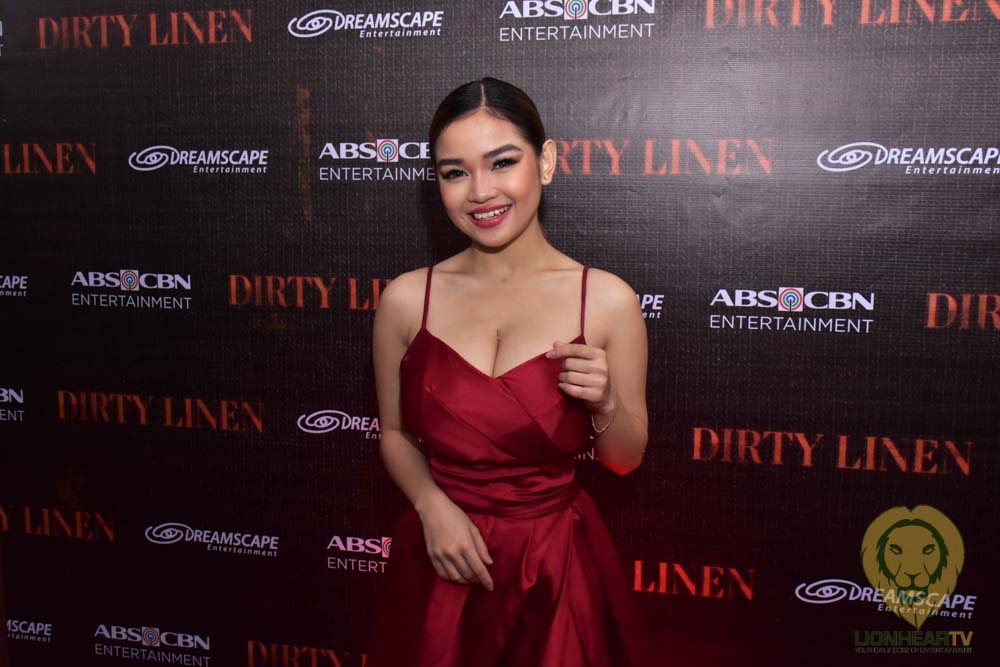 Over Twitter, a plethora of avid viewers expressed amusement at her role's "priorities" in life.
In 'Dirty Linen' Episode 7, all the members of the Fiero family attended the Instituto de San Jose's founding anniversary party. They were expected to receive the El Hambra Family of the Year award. Unfortunately, as Cielo Fiero (Tessie Tomas) was about to get up on stage, Ador Pavia's (Epy Quezon) sex footage played on the projector.
Chaos ensued and embarrassment prompted the family to exit the premises, but Ador's teenage daughter Antonette had another concern amid the pandemonium.
While waiting for their car in the driveway, the sobbing Antonette gasped at her phone and blurted, "Oh my gosh, ang dami ko nang bashers! (Oh my gosh, people are hating on me!)"
She proceeded on to complain about the followers she was losing, and her brother Clint Pavio (Raven Rigor) was in disbelief of her "priorities" despite the revelation that their father sells pornography.
As soon as the latest episode aired, Antonette's scene trended online, and 'Dirty Linen' fans took to Twitter to express their praise and amusement at the young actress.
Here are some netizens' reactions:
THE ONE AND ONLY XYRIEL MANABAT! 💕👑 #DirtyLinen #DLSabotage pic.twitter.com/Bsd8R93CGV

— Siege (@kyah_bordds) January 31, 2023
SHUTAINESH Ayan na si XYRIEL MANABAT nanlalamon na si Anna Manalastas.. Ang lala!! Juskolord!! #DirtyLinen #DLSabotage pic.twitter.com/b0cpq8LTWe

— Lightning Bolt Mother Lily-Yoo (@lilyganados) January 31, 2023
https://twitter.com/Athenz___/status/1620428594525925376?s=20&t=6D_YhY5lkYpP6R3FYnlR6g
With the role Xyriel Manabat is portraying, attention is focused on the up-and-coming star's acting skills and character development.
Comments