Kapuso star Sanya Lopez jokingly shared she got nervous while shooting in Quiapo.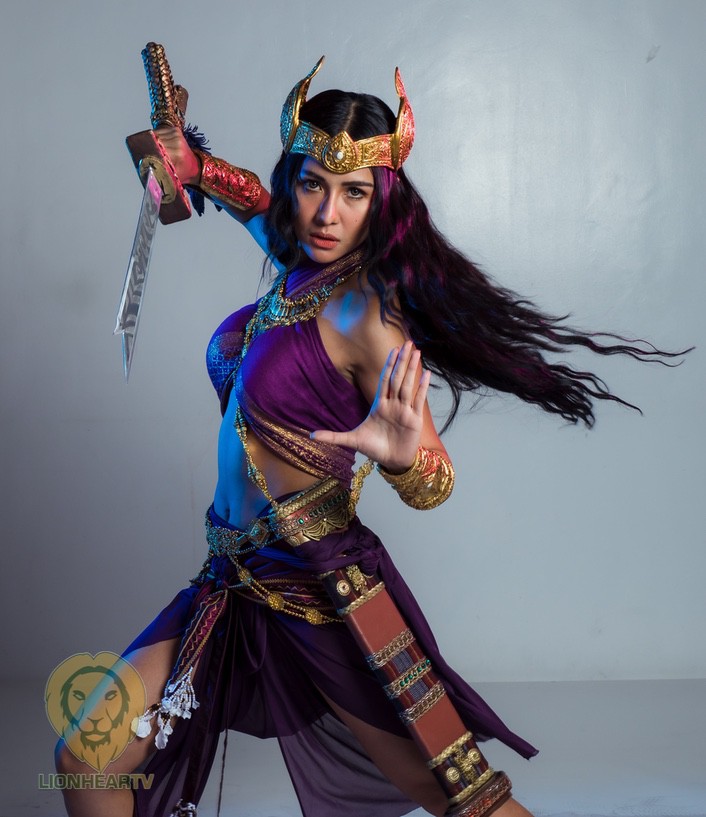 On Friday, March 24, netizen @blackletter3 tweeted a photo of Lopez with her hair resembling the hair of the Black Nazarene.
In the caption, the netizen wrote, "Nazareno inspired naman pala ang hair. Buti walang nag punas ng panyo sayo? @sanya_lopez #UrdujaTapangAtBilis."
A laughing Lopez, meanwhile, was quick to reply, saying she indeed felt nervous that someone might mistake her for the Black Nazarene and wipe a handkerchief on her hair.
"Alam mo na biiii? HAHAHAHAH kinabahan ako baka nga may gumawa  #UrdujaTapangAtBilis"
Alam mo na biiii? HAHAHAHAH kinabahan ako baka nga may gumawa 🤪😂 #UrdujaTapangAtBilis https://t.co/3RExhJLeIM

— Sanya Lopez (@sanya_lopez) March 24, 2023
Mga Lihim ni Urduja (MNLU)'s latest episode featured a scene in Quiapo where Crytal and Gem spotted Urduja while they were buying accessories.
#MgaLihimNiUrduja #Highlights: Totoo ba 'yun?! Nakita nina Gem at Crystal si Hara Urduja sa Quiapo?!#UrdujaEp20#UrdujaTapangAtBilis pic.twitter.com/VIeJD0Tn1G

— GMA Drama (@GMADrama) March 24, 2023
Meanwhile, according to the latest rating numbers, MNLU has taken over FPJ's Batang Quiapo (FPJBQ) again on the rating leaderboard.
In an article by Gorgy Rula in PEP.ph on March 24, he said that MNLU registered a rating of 11.9 percent, 0.6 percent higher than FPJBQ's 11.3 percent on its March 23 episode.
It is the first time since March 6 that MNLU has beaten FPJBQ in the rating game.
Comments