Sony Music Entertainment and Columbia Records have finally released LOVE AGAIN (Soundtrack from The Motion Picture). The 14-track album features five new Celine Dion songs, including the title track, "Love Again," and the latest song, "I'll Be."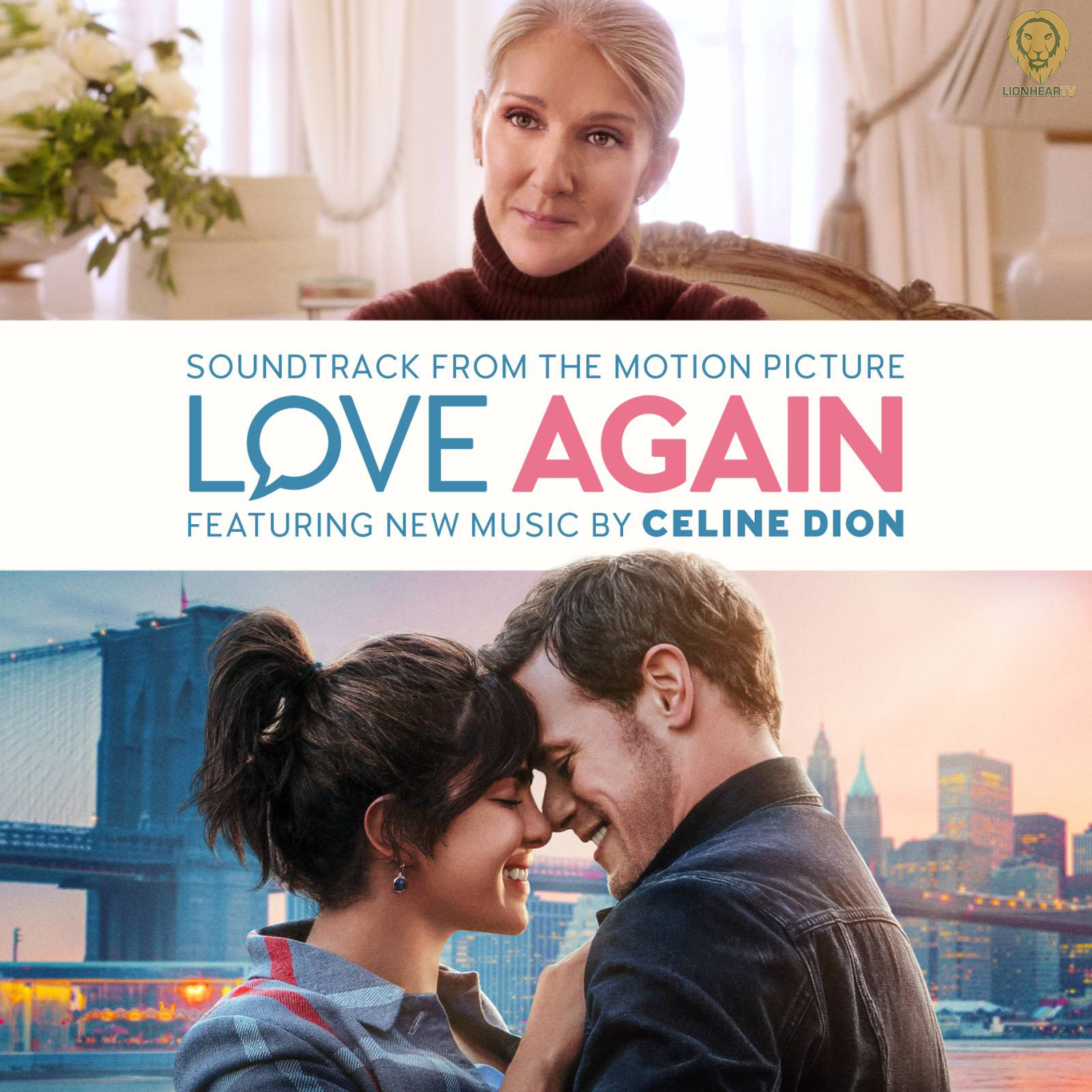 The latter's visuals, showcase new clips from the film alongside heartfelt photos and messages from fans around the world.
The soundtrack also includes the first new music from Celine since her 2019 album Courage, along with six of Celine's past hits, as well as three of the film's score selections.
Dion describes, "Some of these songs were recorded a while ago, and yet they still feel so right for this movie. I'm very grateful to be able to share them with you, the ones you know so well along with the new ones."
Starring Priyanka Chopra Jonas, Sam Heughan and Celine Dion (in her first film role), Love Again features eleven songs from Celine that are woven into the narrative of the film and its characters.  In a recent interview with People Magazine Sam Heughan shared that "Celine's music, in a way, brings my character and Priyanka's character together," with Priyanka Chopra Jonas adding that Love Again is "our ode to Celine." Love Again, written for the screen and directed by Jim Strouse, is in theatres now via Screen Gems. Watch the trailer here.
LOVE AGAIN (Soundtrack from The Motion Picture) Track List:
Love Again
I'll Be
Waiting On You
Love Of My Life
The Gift
It's All Coming Back To Me Now
Orpheus & Eurydice (Score from Love Again)
All By Myself
Where Does My Heart Beat Now
Celine Wisdom (Score from Love Again)
A New Day Has Come
Courage
That's The Way It Is
Love Takes Courage (Score from Love Again)
Comments