The full extent of a mother's unconditional love may go beyond words, but it's something every mom understands. Expressing love and showing the best care for their babies always seem to come naturally for moms. This year, make it a Mother's Day to remember with a special gift to give moms in your life (or yourself) as Pampers presents the Pampers Touch of Nature Pants.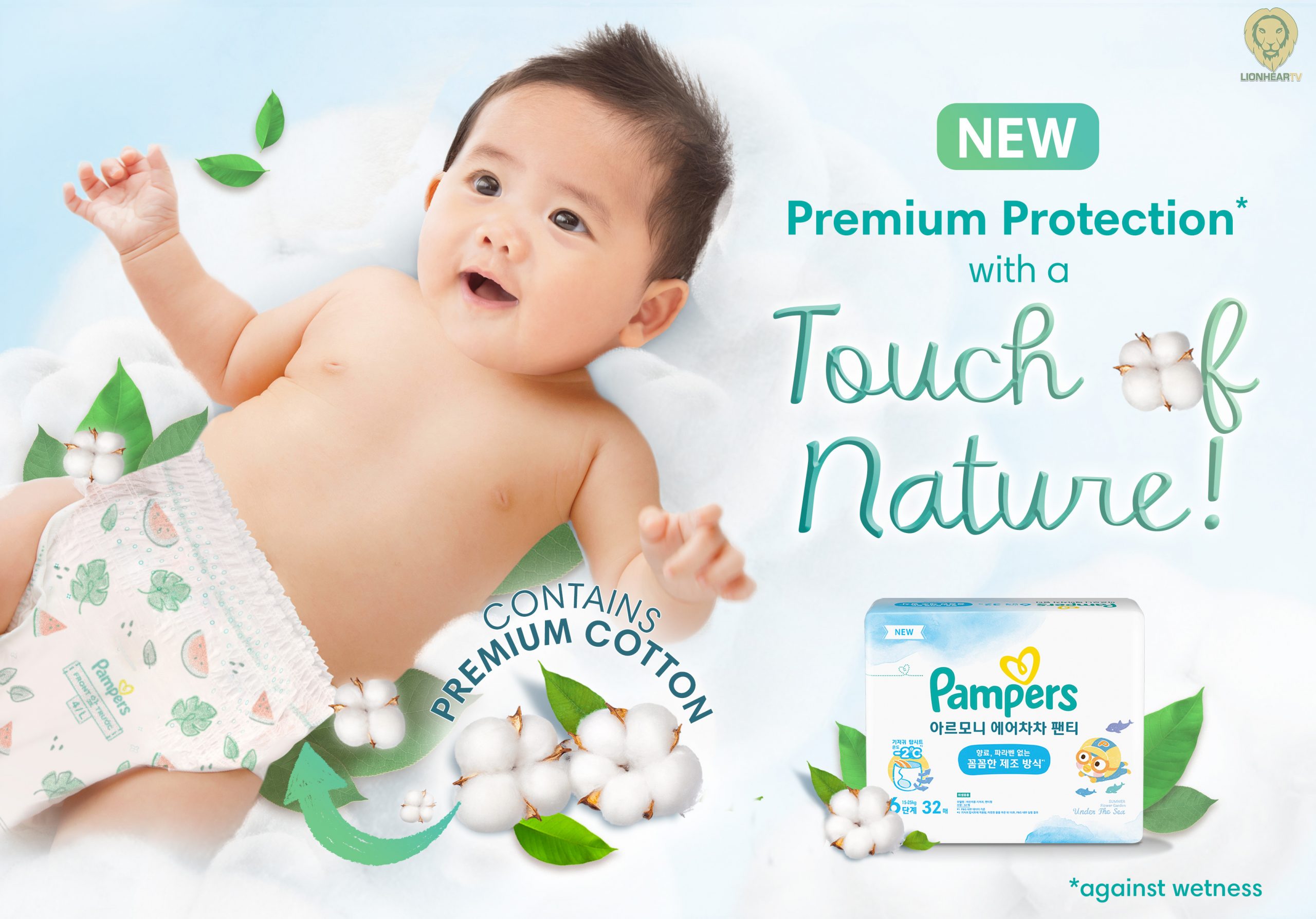 Perfected to feel gentle and protective like #MomsNaturalTouch, Pampers Touch of Nature Pants is hypoallergenic and feels extra soft and gentle on baby's sensitive skin. It is made with premium cotton and carefully selected natural ingredients to help prevent rashes. This latest offering presents the Pampers premium protection you know and love, with superior absorption and dryness that lasts up to 12 hours. It also features a wetness indicator and disposal tape to make diaper-changing easier.
Getting first dibs on the wonders of Pampers' newest offering were select Power Parents. This includes Mommy Kryz Uy and Bea Fabregas, who received packages containing the best gifts to get a fellow mom for Mother's Day. There's Pampers Touch of Nature Pants, a gift card penned by Mommy Nature with a QR code to Pampers' Lazada page, Pampers photo cards, and more.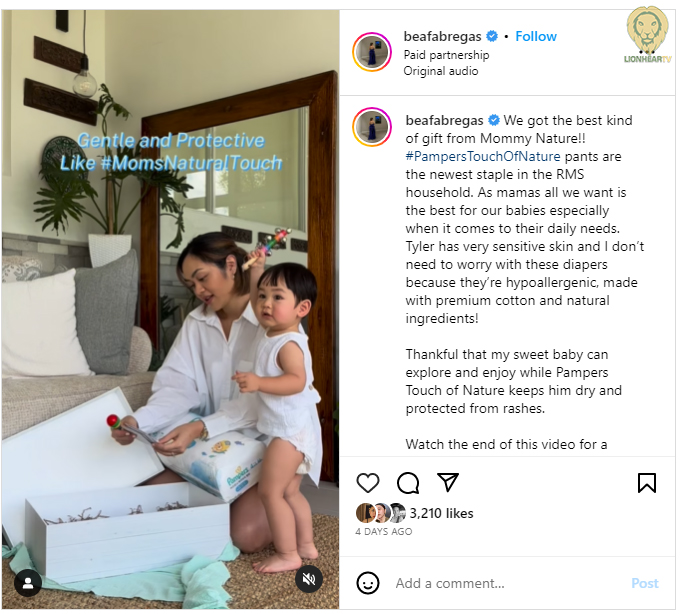 As her way of spreading the love and paying it forward, Mommy Kryz and Mommy Bea announced on their social media pages that they will be sharing this Mother's Day gift with two of their followers. If you wish to be selected, all you must do is share their posts on your Instagram Stories and use the hashtags #MomsNaturalTouch and #PampersPH.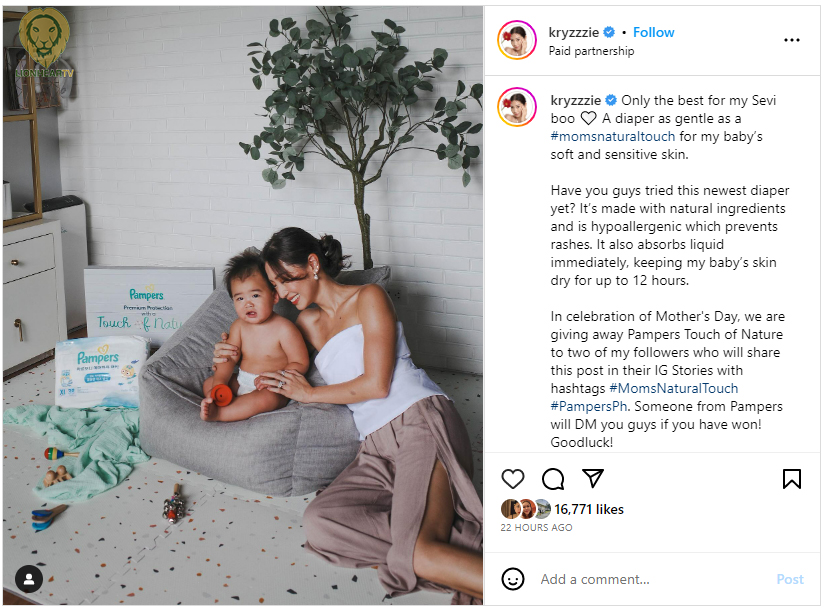 What's more, Pampers Touch of Nature Pants stays true to its name, wherein every purchase leads to one tree planted in Sierra Madre through the Forests for Good program led by Pampers Philippines. How's that for giving back to Mommy Nature?
With all those goodies and goodness that come with the Pampers Touch of Nature Pants, it's one that you, your baby, and Mommy Nature will certainly love. Let your babies experience #MomsNaturalTouch today by checking out the Pampers Philippines store on Lazada.
Know more about #PampersTouchOfNature and #PampersPH by following facebook.com/PampersPh/, instagram.com/pampersph/ and tiktok.com/@pampersph.
Comments