On June 5, Lolito Go made another controversial statement on Facebook, this time targeting Paolo Contis, the new frontliner host of 'Eat Bulaga.'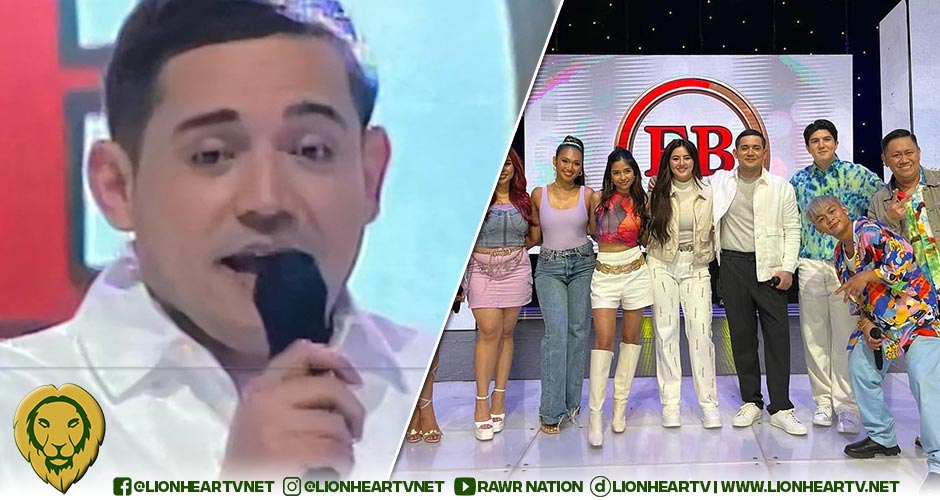 Go, who was previously associated with Dela Torre, has recently gained attention on various social media platforms. He was involved in the Moira-Jason issue that sparked in May 2023 when he posted controversial comments defending Hernandez and criticizing Dela Torre.
In his Facebook post, Go clarified that he does not promote double standards in his criticism and protection of individuals. He emphasized that cheating should not be overlooked, despite his defense of Jason Hernandez, Moira dela Torre's estranged husband.
"Before you accuse me of being selective in criticizing Paolo while defending Jason, let me clarify that cheating should be punished," Go stated.
He drew a distinction between the two men, asserting that Hernandez admitted his faults and pursued his marriage with Dela Torre, while Contis did not demonstrate any accountability for his actions.
Go concluded his post with the phrase "CHEAT BULAGA," referencing the show 'Eat Bulaga.'
He further pointed out Contis' alleged lack of support for his daughters in his concluding statement.
"P.S. He has another daughter, and he does not provide support," Go wrote.
The mentioned daughters are Contis' children with Lian Paz, a former EB Babes dancer, with whom he was married for four years. Currently, his children with Paz reside in Cebu, and he admitted in an interview on 'Fast Talk With Boy Abunda' that he has no interaction with them.
Contis' alleged disregard for his parental responsibilities has become a central point of criticism from netizens expressing dissatisfaction with the new hosting lineup of 'Eat Bulaga.' These issues arose following Contis' assumption of the hosting role after the resignation of TVJ (Tito Sotto, Vic Sotto, and Joey De Leon).
Comments