They say, "Our hair is our Crowning Glory". It is one of the keys to boosting our confidence and most times, we use our hair as a tool to express ourselves. Curly or straight, thick or thin, or whatever colors our hair may be, we should be able to own it because it is a part of who we are.
Owning our hair is one of the most significant steps to loving ourselves more; it gives us the courage and confidence that with whatever type of hair is given to us, we are ever more beautiful with it.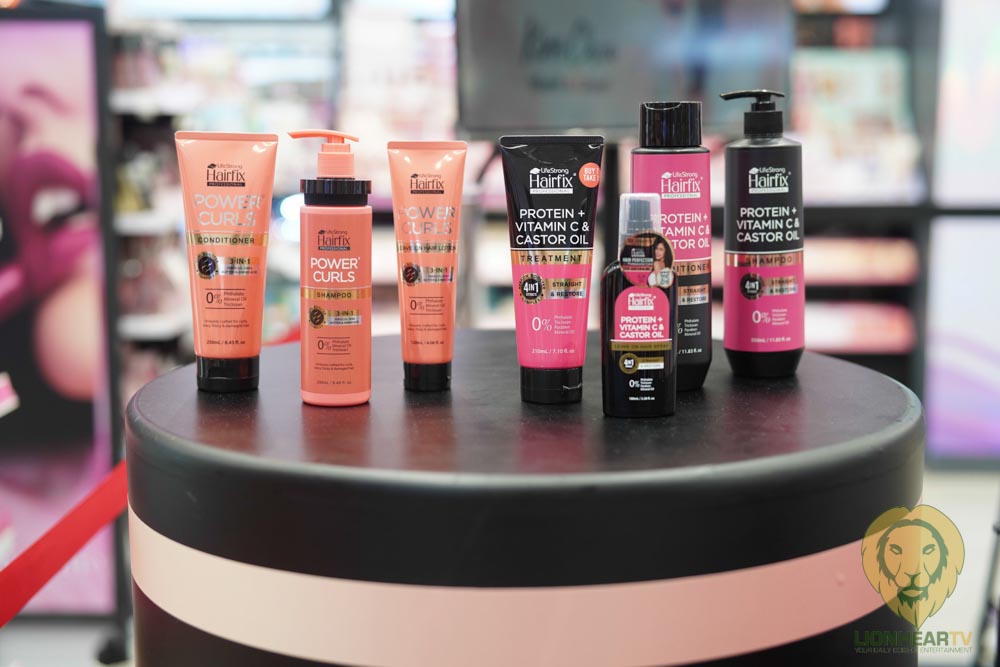 Hairfix recently launched its newest Hairfix Professional Line, along with the Meet and Greet of Hairfix's Brand Ambassadress, Kim Chiu.
The event was held at Watsons, SM North Edsa – The Grand last September 28, 2023, and was hosted by Ms. Tracy Manlangit. Moreover, other than the presence of the Chinita Princess, it was also graced by several personalities such as mom influencer Kris Lumagui, dermatologist Dra. Bea Chan, and Tiktok influencer Dior Veneracion.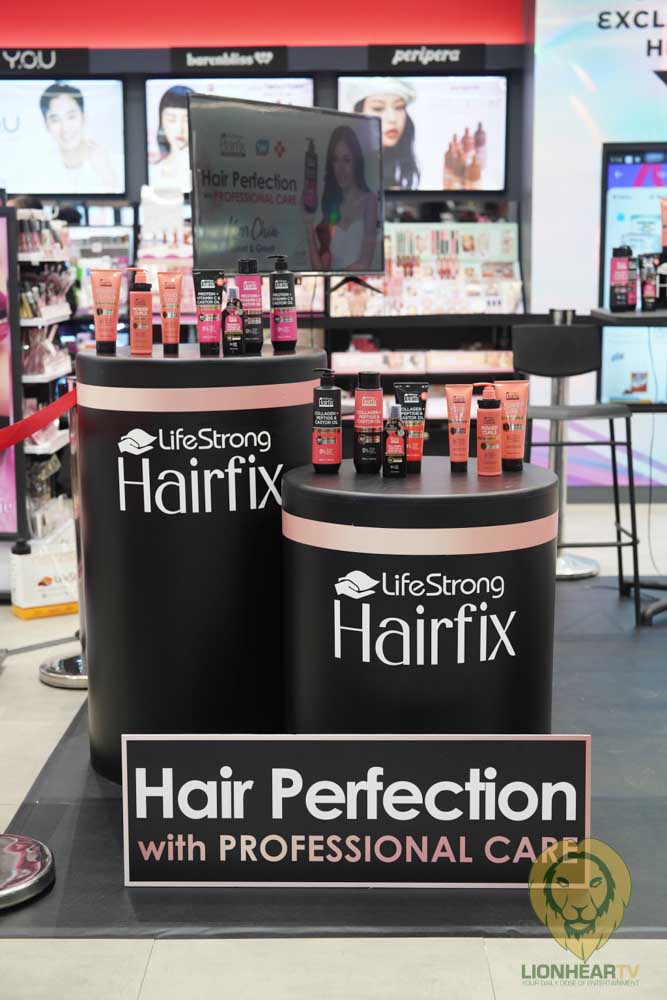 The newest Hairfix Professional Line includes three lines to choose from. Formulated with Keratin Booster Complex and Curl Booster Complex, this new 4-in-1 PRO Line is the hair care solution professionally done to wrap your tresses with the optimum care for every kind of hair, making all the more worth trying. First, the Collagen + Peptide and Castor Oil with Keratin (Volumizing and Detoxifying) is all about promoting thicker, longer, and stronger hair. Collagen supplements have been shown to increase the body's hair-building proteins and are very effective in the treatment of dry, brittle hair.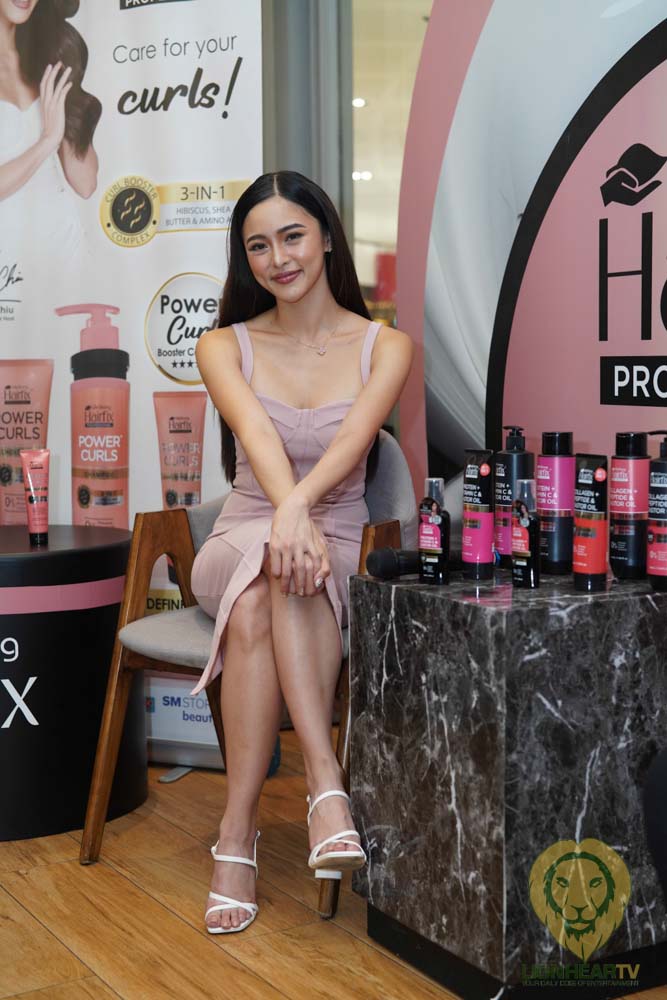 The Protein + Vitamin C and Castor Oil with Keratin (Straightening and Restoring) gently repair structural damage and even smoothen the roughened cuticle layer of damaged ends. Moreover, Protein-rich hair care transforms limp and lifeless hair into luscious locks with increased resistance to frizz and split ends. Both encompass a Shampoo, Conditioner, Treatment, and a Leave-On Hair Spray, which is the complete care set for you! Lastly, with Curl Booster Complex, Power Curls (Defining Curls) is enriched with Hibiscus, Shea Butter, and Amino Acid.
It defines the natural curls of your hair that add shine, bounciness, and moisture to your hair after every use,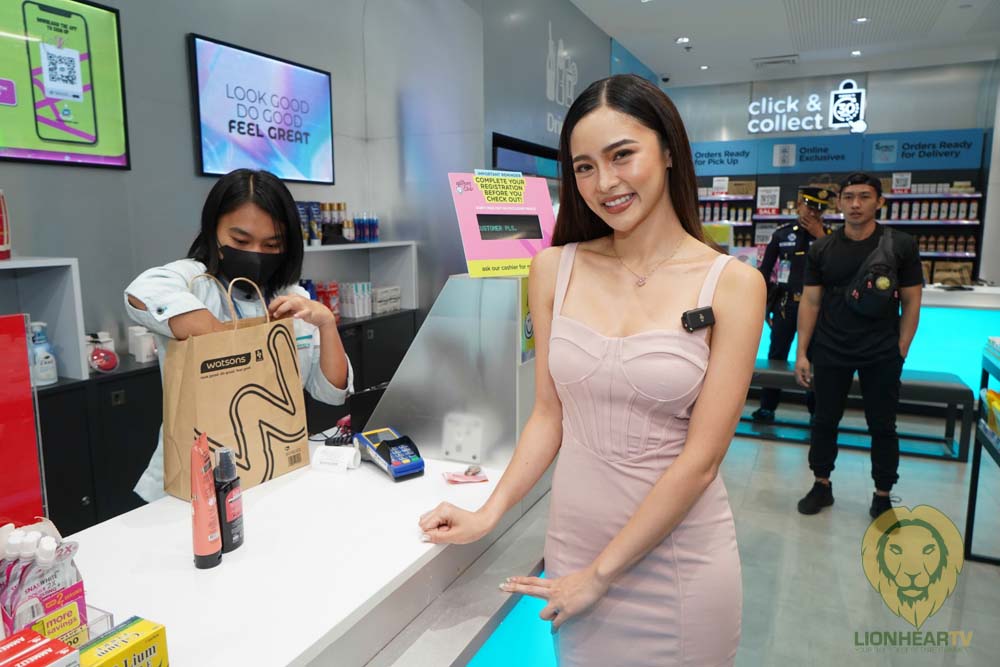 making your curls long-lasting and nurtured. This curl-loving line comes with a Defining Lotion best used with the Power Curls Shampoo and Conditioner.
Mom influencer Kris Lumagui shared her experience when she used the Collagen + Peptide set. She said that having not-so-thick hair has become challenging especially when styling her hair, but the ingredients of the Collagen set helped her hair a lot, appearing thicker and healthier.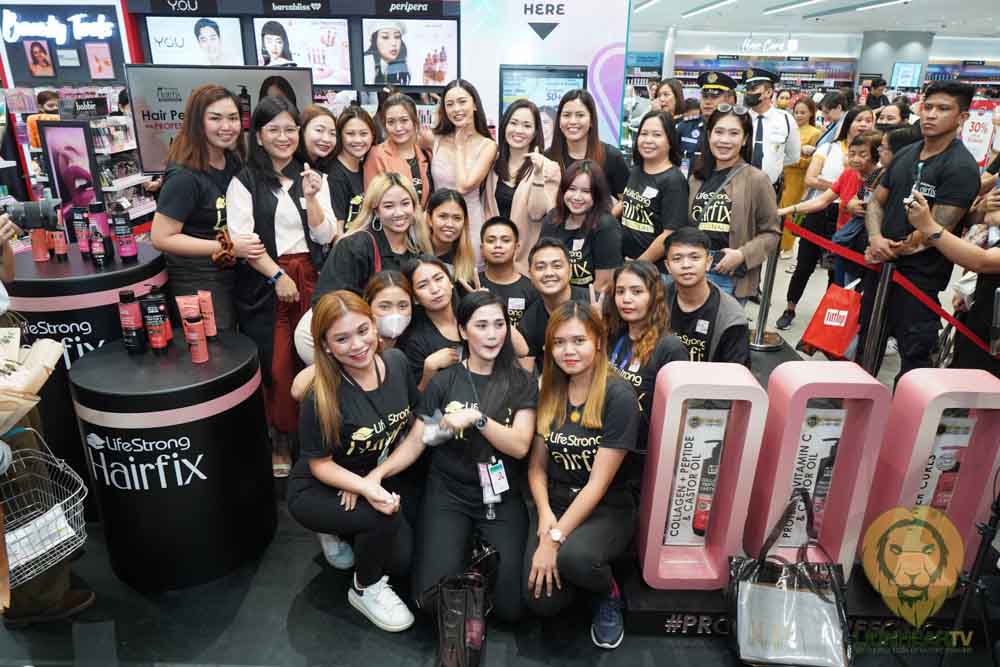 Additionally, it added volume and bounce, making it less dull. Meanwhile, well-known dermatologist Dra. Bea Chan explained the benefits of the ingredients Collagen, Protein, Vitamin C, Peptide, and Castor Oil. Incorporating these ingredients into your hair care routine not only makes your hair thicker or straighter but also nourishes, hydrates, repairs, and protects your scalp from structural damage.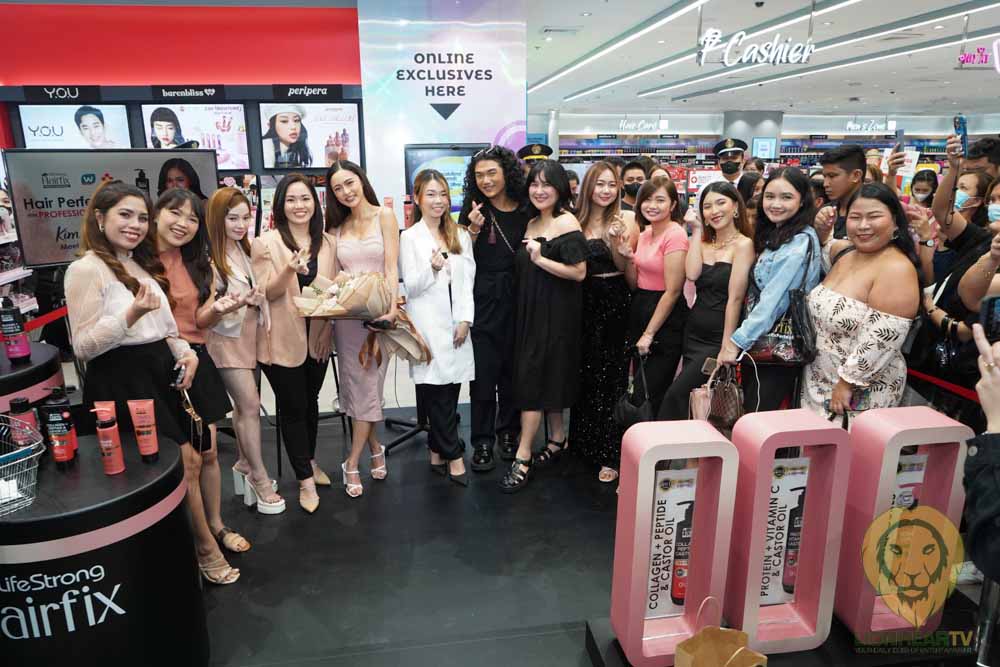 She also said that using the treatment twice a month is recommended. Keratin makes up 85% of a normal hair strand, but with damage, it decreases the Keratin in our hair and that's where Hydrolyzed Keratin of the Professional Line comes in;
It restores the lost Keratin in our hair to bring back its natural, stronger state with no frizz. On to the curls, Tiktok sensation Dior Veneracion, who has curls that almost everyone loves to have, discusses the do's and don'ts when having natural curls.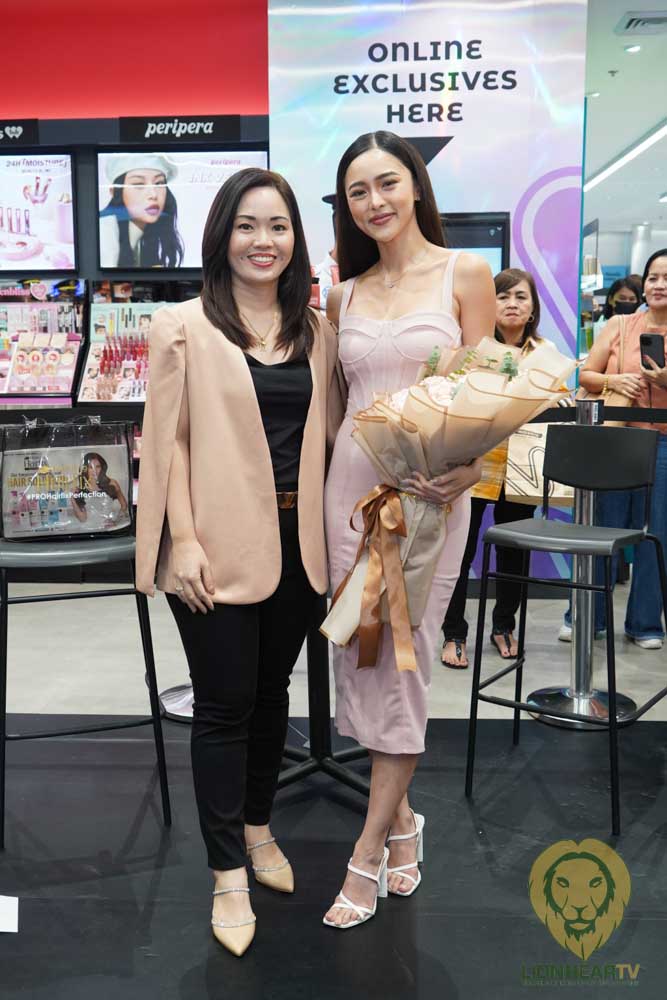 His curly hair routine was also shared by Dior, stating that paraben-free products are best used for curly hair. He immediately loved the Power Curl Defining Lotion as it makes his curls more intact, bouncier, and shinier.
After the launch event, Kim and the Hairfix team proceeded to Dylan Cafe for the press conference but before that, Kim did the P1,000 Pesos Watsons Challenge.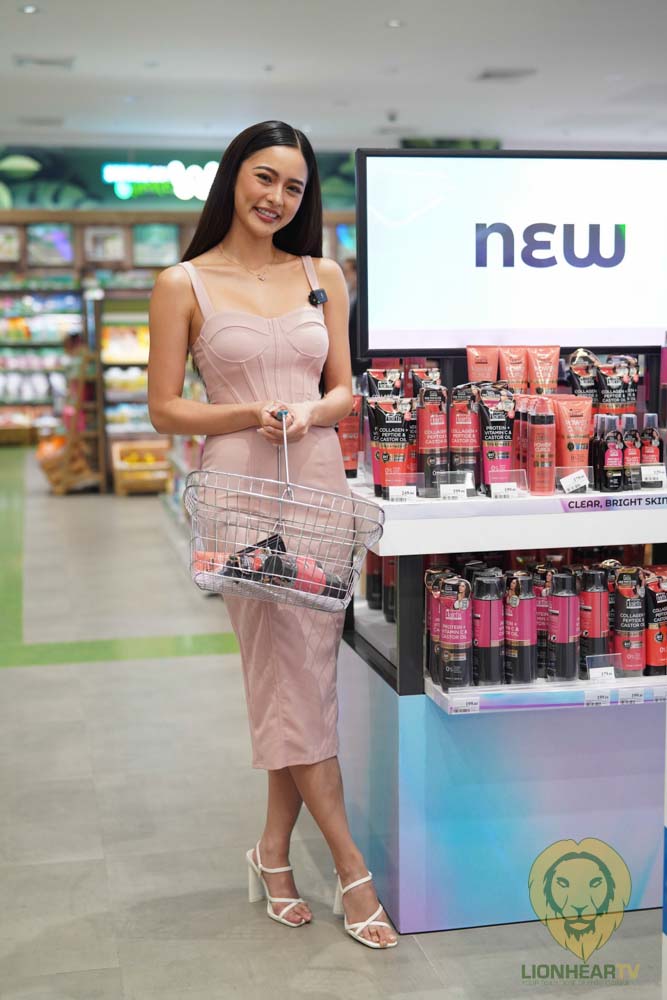 She went and got her favorite product such as Hairfix Ash Brown Permanent Hair Color Cream, and decided to hoard the newest Professionals Power Curls Leave-On Hair Lotion and the Collagen + Peptide Shampoo, Conditioner, and Leave-On Spray.
It became more exciting when the raffle winners were announced and the three grand winners would take home either an Acrylic Organizer, a Hair Blower, or, for the 1st Grand Prize, a House of Little Bunny bag! All the winners enjoyed a 2024 Planners and a Hairfix Jelly Tote Bag.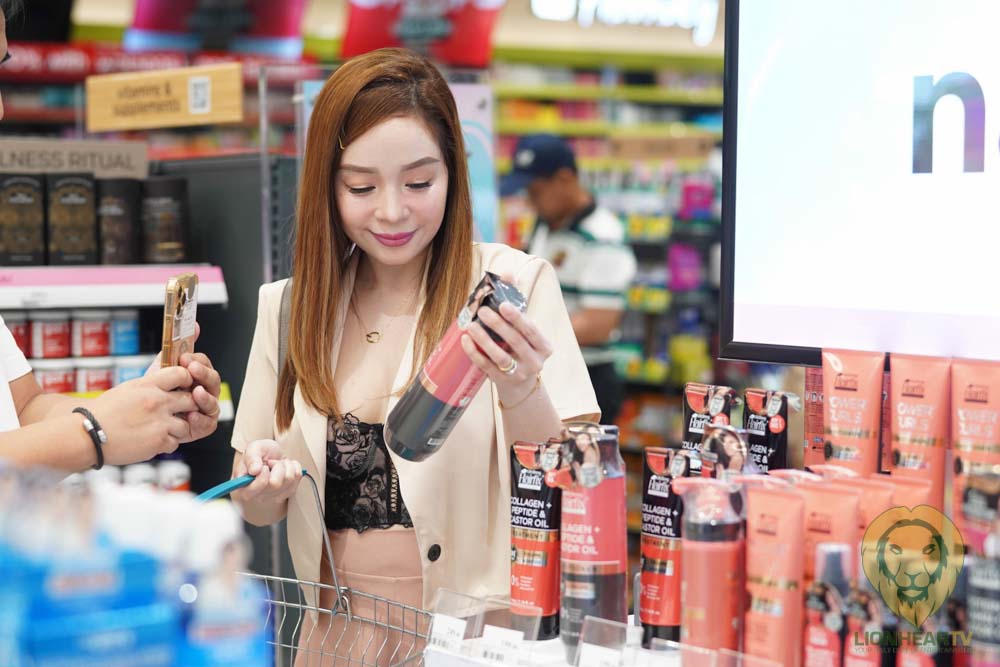 Comments