It's difficult to contend with anyone who would say 2020 is an awfully lackluster year for movies and television because frankly, such a claim holds incredibly undisputable merit. In the local setting, the first few months of the pandemic saw television and movie production take a screeching halt, with many production houses suspending their filming operations to abide by the health and safety protocols imposed by the government.
In television, the consequences are evidently glaring as programming became increasingly dominated by replays of long-defunct programs, and movie blocks took bigger chunks of almost every national television's programming.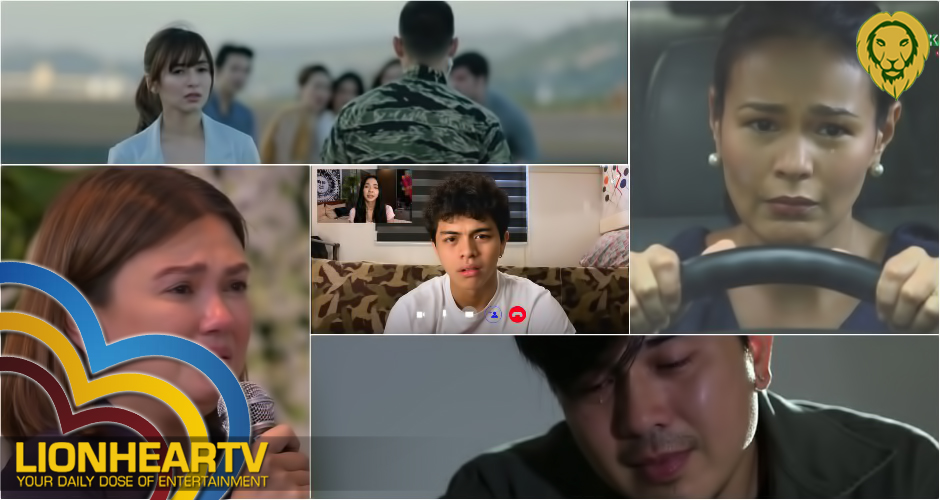 In spite of the shortage of new television releases, however, the year still saw some remarkable performances across all platforms of television—including web and digital television from which many fresh titles come, this year.
Since the onset of the exploding Boys' Love phenomenon in the Philippines, Filipino audiences became increasingly hooked on online series, which made web television a strong contender to traditional terrestrial and cable television platforms.
Strong performances, nevertheless, are scattered across all media, with the most memorable ones still coming from the new titles released by the three leading broadcasting networks in the country—ABS-CBN, GMA Network, and TV5.
We take note of the most singular performance from every traditional and web television series, released in 2020. Take notice that this list excludes single-episode performances (MMK, Magpakailanman)
Angelica Panganiban, Walang Hanggang Paalam (ABS-CBN)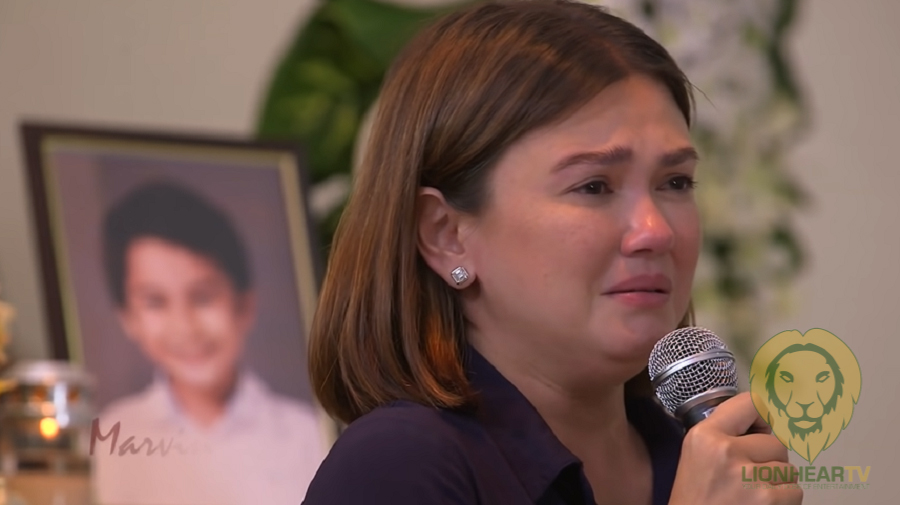 Panganiban's character, Celine, is largely driven by an emotional impetus in Walang Hanggang Paalam, which the actress brilliantly utilizes to breathe life into her painfully embattled character. Like Paulo Avelino's Emman, she shares the same grief of losing her son and goes through the same struggle of pursuing justice by making those who took away her son's life pay. Celine's anger, however, doesn't seem as scathing as that of Emman, but there are enough indications that suggest she suffers the same weight of guilt and grief.
Elijah Canlas, Gameboys (IdeaFirst Company)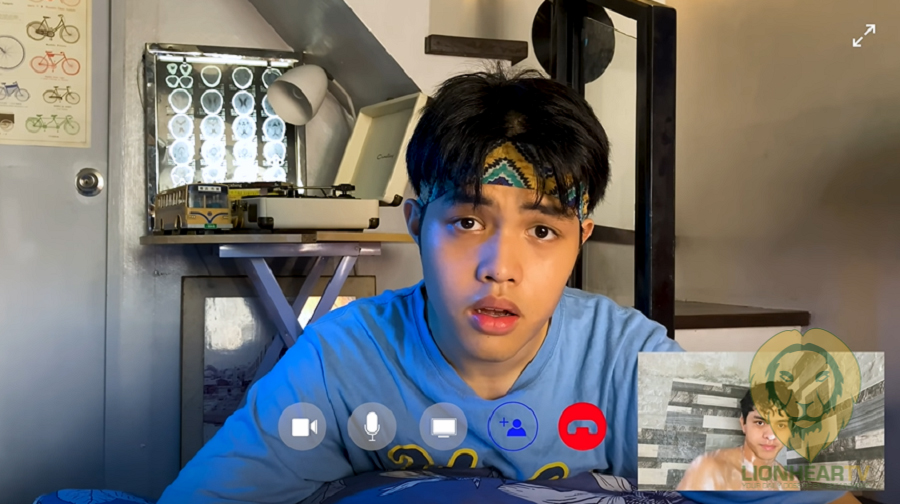 Canlas has repeatedly proven his mettle in dealing with challenging roles, and while Cairo—his character—isn't necessarily challenging, the amount of work he spent to make it further stand out, still brims and has in fact turned the character more interesting.
As most of Gameboys' scenes involve the two leads conversing through video messaging and other social media platforms, Kokoy de Santos' and Canlas' close-ups are regular features in any single episode. Such allowed Canlas to deliver a readily-assessable performance, as audiences can easily see him act raw in front of the camera. Canlas also provided Cairo the much-needed push to make his easily-perceived-as-common story of coming-to-terms with sexuality, more affecting.
Gerald Anderson, A Soldier's Heart (ABS-CBN)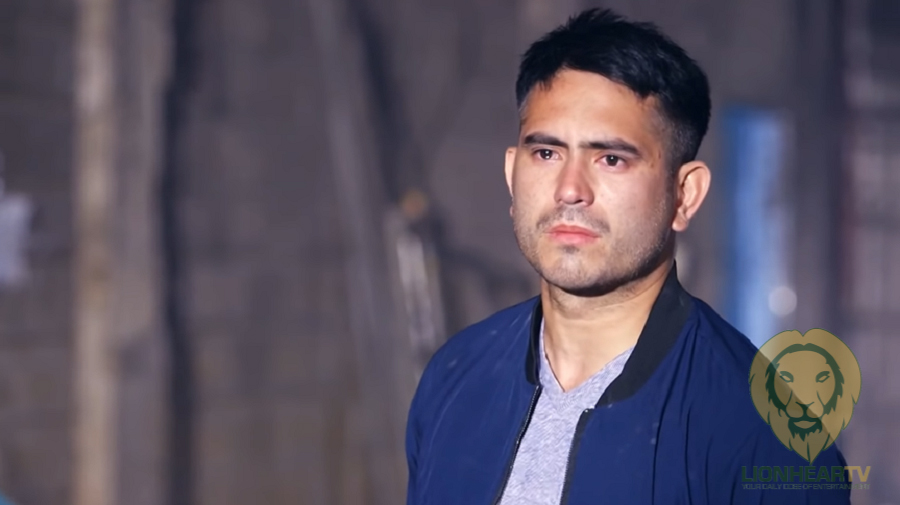 Being an ensemble drama, A Soldier's Heart presents a real challenge in anointing a single character that can be deemed its most remarkable. The military drama showcases exceptionally powerful supports who all provide the central plot essential peripheral subplots. The virtues of Gerald Anderson's Alex/Hakeem as among the show's most important characters are primarily anchored upon the fact that he is at the center of this story, and that almost all other characters revolve around him.
His take on Alex, however, is not devoid of any dramatic spectacle, as the character, itself, seems perpetually burdened by its tragic background. The tension between government forces and Muslim freedom fighters accommodates some needed motivations to Alex, whom Anderson explicitly navigates with restraint.
Iza Calzado, Ang Sa Iyo Ay Akin (ABS-CBN)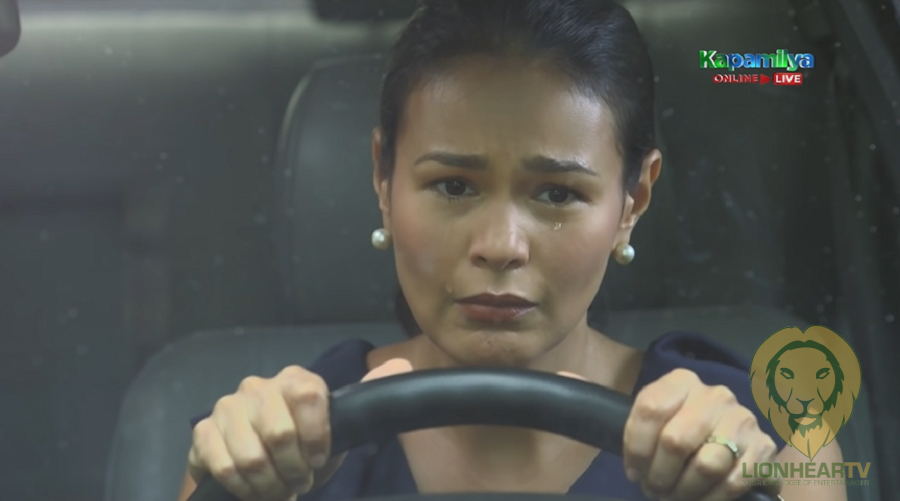 Marissa would have been an extremely boring character had she not have an equally powerful character to collide with. Ellice, elegantly played by the very beautiful Iza Calzado, does not fit the 'api-apihang bida' archetype, as she herself, has antagonistic moments. Like Marissa, Ellice isn't free of guilt, and if anything, her glaring flaw as a human character is what provides Marissa the most cogent motivation to carry out her vengeful offensives.
Calzado, like in her past tv outings, shines best at Ang Sa Iyo Ay Akin's emotionally-rich moments, where Ellice confronts the devastating tragedies of her family and her relationship with her husband. That being said, Calzado also thrives at other sequences that do not ask solely for her dramatic eloquence. She fiercely meets Marissa's cutting angst with equal grit during their explosive encounters, where they engage in a seemingly perpetual exchange of biting stares and threats.
Iza Calzado, Loving Emily (iWantTFC)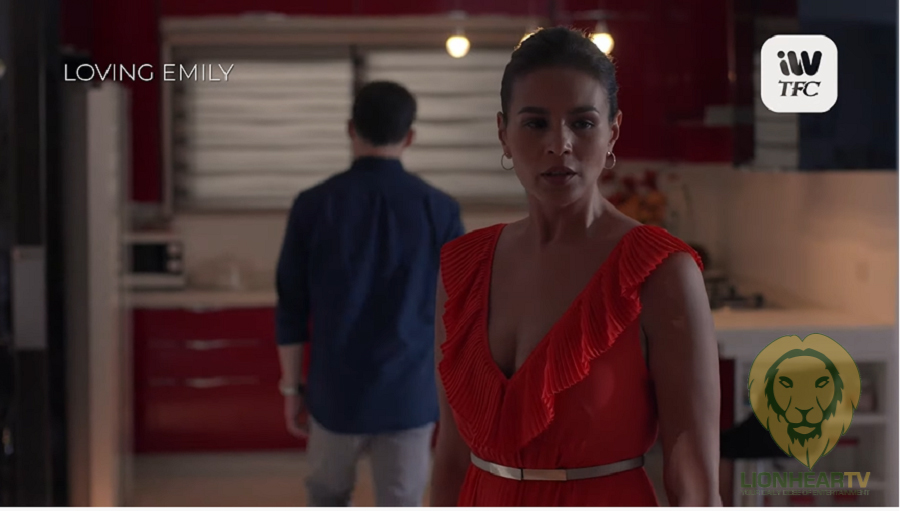 At the heart of iWantTFC's exquisitely shot and beautifully-acted, Loving Emily, thrives a moving story of emancipation, for which Iza Calzado serves as a potent driver. Emily's journey of freeing herself from the chains brought by her failing marriage and her growing dissatisfaction with her career, compels her to search for answers in unexpected places, which in turn brings her exciting, albeit dangerous adventures. Calzado navigates Emily's journey bracingly, turning her poignant tale of self-rediscovery into something relatable, albeit its profound motivations that tend to make her existence and the choices she makes far-fetch. Calzado does it so well, that almost every scene she is in, becomes a screaming testament to her incredible versatility.
Jennylyn Mercado, Descendants of the Sun (GMA Network)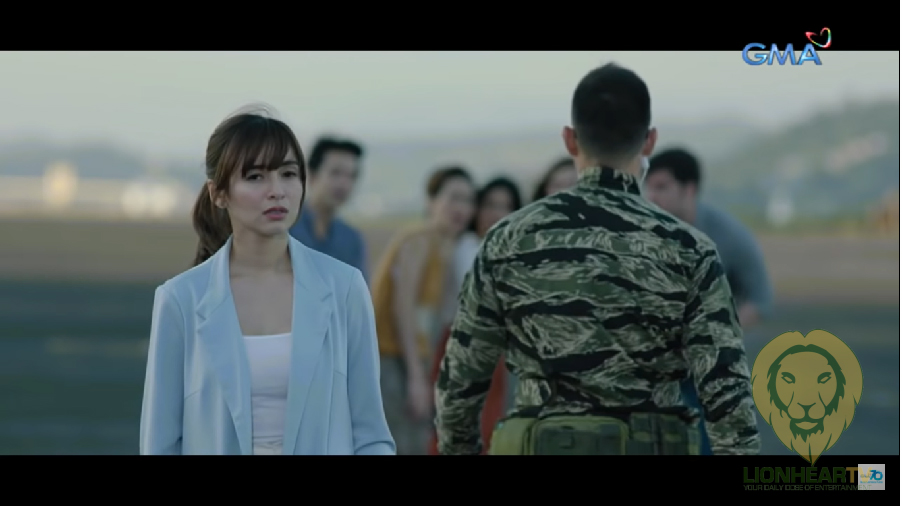 The unusual gloominess of Descendants of the Sun in its last two weeks, sort of sets it apart from the generally light and breezy tones of the previous episodes, where the characters of Jennylyn Mercado and Dingdong Dantes are given special highlight.
Descendants of the Sun's short 65-episode run would have allowed the whole production team to pay complete tribute to the show's original material, had it not confronted the restrictions of the pandemic which prohibited the showrunners to film with ease. Nevertheless, the quality they are able to render is never less of a spectacle. Mercado's incredible versatility as Dr. Maxine enables her to thrive in her character's moments of heartaches and laughter, but the chemistry she is able to create with Dantes' Lucas Manalo, is a lovely delight.
Jodi Sta.Maria, Ang Sa Iyo Ay Akin (ABS-CBN)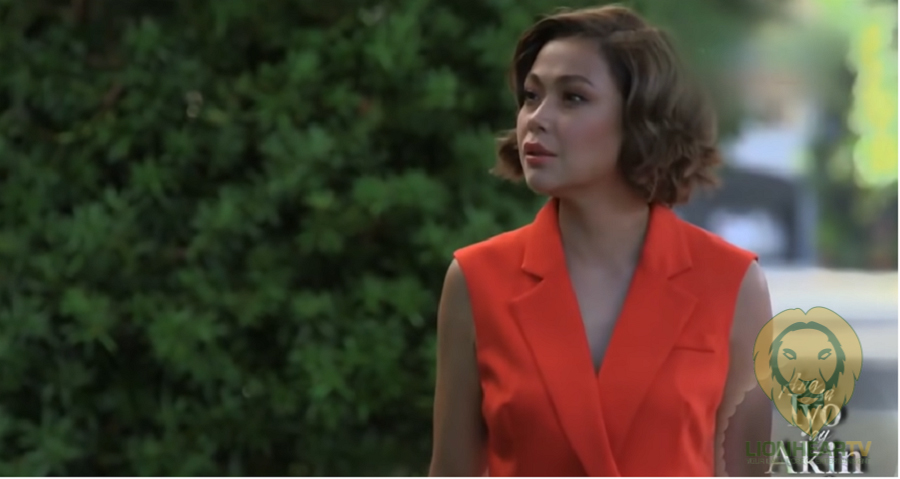 The fact that Ang Sa Iyo Ay Sa Akin is a revenge-themed tv series makes it a perfect venue for oversized-drama extravaganzas, where the roles played by actors, incessantly engage in a battle royale of confrontations and endless life-wrecking advances. The 'siraan-ng-buhay' plot has never been as palpable and wild as to how it was used in this Jodi Sta.Maria and Iza Calzado-lead series, and that's considering the fact that the show made stern efforts to avoid as many physical encounters as possible—during the height of strict government-protocol implementation.
In the series, Sta. Maria's character, Marissa, has the perfect motivations to play at the avenging side, and to her credit, she takes on the role arduously, porting in the sharpest, most nail-biting portrayal of any avenging-teleserye villain, in recent memory. Sta. Maria's bracing highlights are not confined to a single sequence as she has repeatedly made Marissa shine a number of times. The Marissa she took on isn't devoid of the right motivations to be filled with such vengeful desires, and luckily, with Sta. Maria, Marissa comes out heart-achingly relatable, even amidst her deviousness and morally-flawed character structure.
Julia Barretto, I AM U (iWantTFC)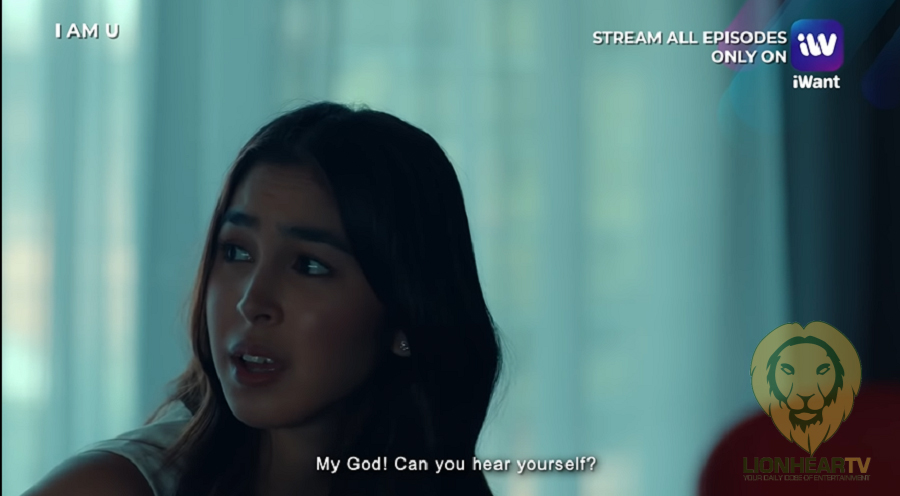 Barretto's compelling performance as twin characters, Elise and Rose, are at times burdened by the mystery drama's unbalanced plot, whose more prevailing ominous tone often devours the rest of the plot. Barretto's profound take on the two characters, however, provides a breathtaking spin, and allow the show to possess an irresistible allure, which fans of this genre will have a hard time saying no to. Doppelgangers are bliss in stories like this, and to Barreto's credit, the characters she is able to give life too, are as powerful as they are intended to be.
Kim Chiu, Love Thy Woman (ABS-CBN)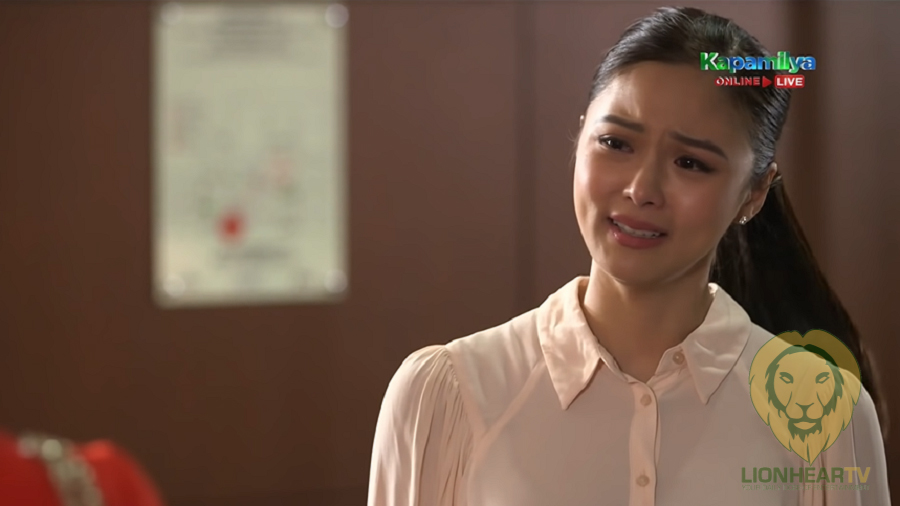 An extremely overused plot about infidelity where the second family pursues recognition and some 'wealth' from the patriarch, could have been utterly boring. But strong performances abound in 'Love Thy Woman', presenting an important compensation to dim the daytime drama's glaring misgivings, salvaging the show from being a complete letdown.
The show's strong adherence to traditional Pinoy dramas where explosive confrontations are a real deal, allows characters such as Chiu's to show off impressive acting chops that could only delight faithful audiences. Chiu confidently portrays Jia, and having played a number of characters with practically the same motivations, she succeeds at making the character easily relatable and someone to root for.
Kokoy de Santos, Gameboys (IdeaFirst Company)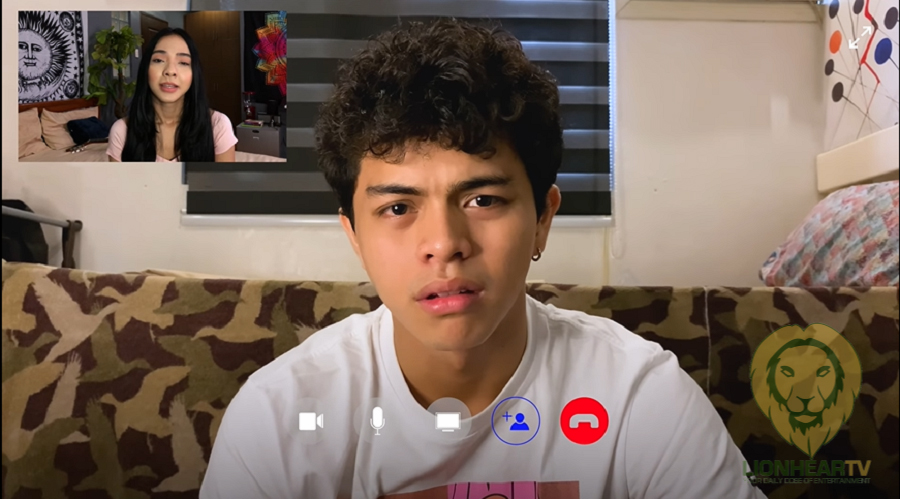 Gameboys is undoubtedly one of the most successful locally-produced web series of the year, but the lion's share of its massive success is arguably owned by de Santos, whose recent string of memorable works makes him one of the most sought-after stars to further rise in 2021.
A part of Gameboys' electrifying appeal is largely generated through the incredible chemistry forged between de Santos and the show's other lead, Elijah Canlas, but it's arguably de Santos' beautifully-navigated character, that makes it extra-special. De Santos' skillful maneuver transforms Gavreel into a corporeal entity, making his story more affectionate and tangible. De Santos navigates Gavreel's tight nuances as a character with ease and potently delivers its vulnerability, albeit its superficial qualities that mostly suggest confidence and authority.
Kokoy de Santos, Oh Mando! (iWantTFC)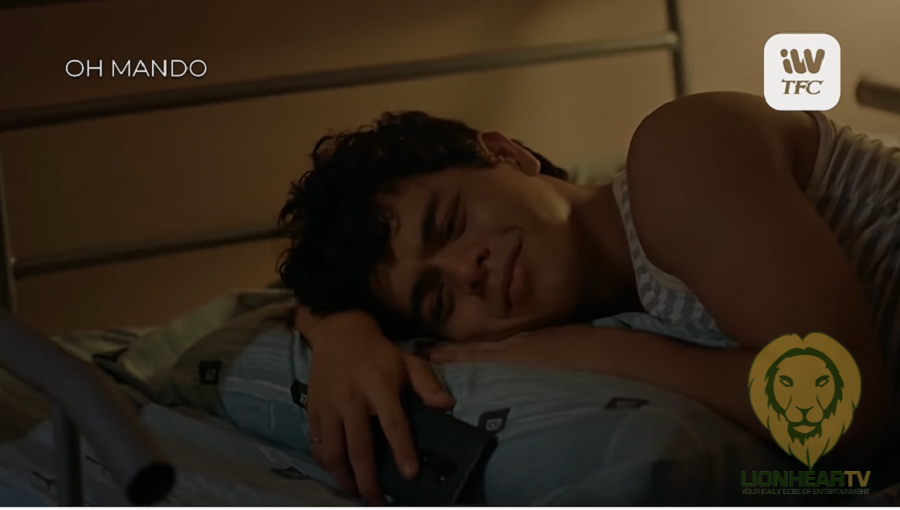 Kokoy de Santos can claim 2020 as his year and no one will dare to object, because frankly, he starred in more new titles this year than any of his contemporaries. His expansive credits in 2020 also granted him extensive space to exercise his artistic versatility, allowing him to play an array of different roles within a period of time that would naturally only allow a regular actor to play just one. To de Santos's credit, he takes on each of them impressively.
With Oh Mando!, he shifts from Gavreel's confidently smart persona to Mando's timid and shy character, with incredible ease. De Santos effectively establishes clear borders between the two different characters, because while both characters are burdened by issues regarding their sexuality, Mando is a discreet gay guy whose more feminine gestures completely betray his claim of being a straight guy.
Maricel Soriano, Ang Sa Iyo Ay Akin (ABS-CBN)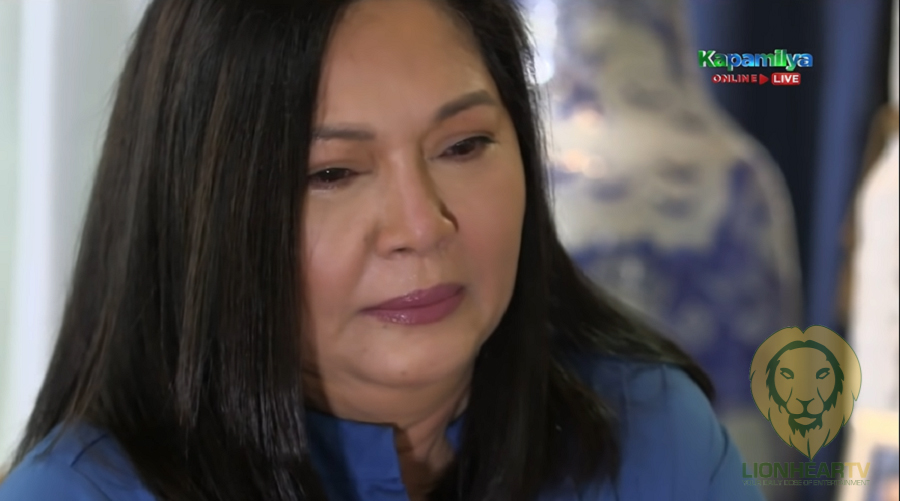 Nanay Lucing's (Soriano) being caught in the middle of Ellice's (Iza Calzado) and Marissa's (Jodi Sta. Maria) war provides the seasoned star more than enough motivation to deliver compelling performances. Among Ang Sa Iyo Ay Akin's titanic moments are those that feature Nanay Lucing's unabating efforts to mediate between Ellice and Marissa.
Soriano's brilliance charges Lucing to its most formidable form, especially in moments where she becomes collateral damage to the war waged by two people who she both loves.
Mylene Dizon, Bilangin ang Bituin sa Langit (GMA Network)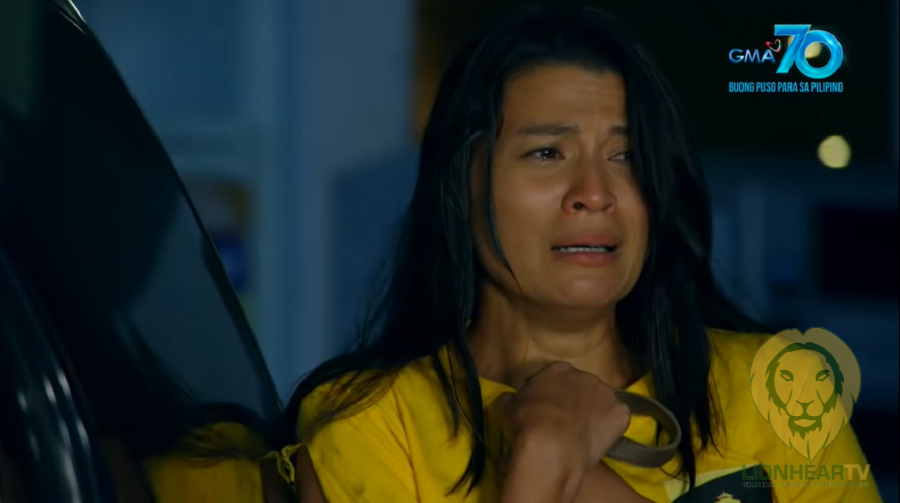 Dizon's caliber as a fine actress is best displayed at emotionally-requiring dramas such as Bilangin ang Bituin sa Langit. Here she showcases again her sublime brilliance. She is able to showcase such brilliance in one incredibly breathtaking scene—which she shared with the Superstar Nora Aunor and Ricky Davao—where her whole family is held hostage by those trying to claim her family's lands.
Bilangin ang Bituin sa Langit's plot is motivated by staple soap opera themes such as vengeance and adultery and it gets a little too overdramatic sometimes, but excellent performances from the likes of Dizon bestows powerful leverage to keep it from getting too cheesy.
Nora Aunor, Bilangin ang Bituin Sa Langit (GMA Network)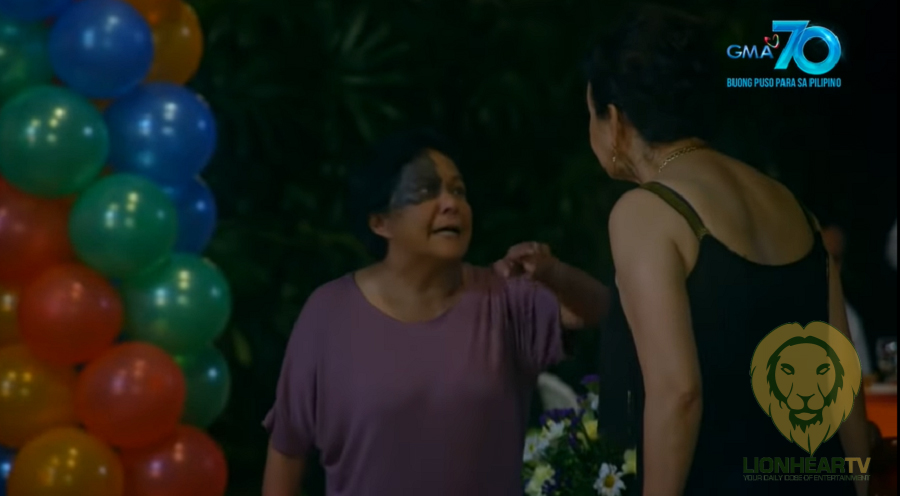 Postponed to air after the implementation of the Enhanced Community Quarantine (ECQ), Bilangin ang Bituin Sa Langit has so far produced only at least 20 episodes, 10 months after its debut. That being said, memorable performances are already teeming, courtesy of its strong ensemble cast.
Aunor, whose unquestionable caliber has been repeatedly proven in her past television and movie projects, once again lends her brilliance as the protective mother, Mercedes, who will do everything to both keep her family from harm and bringing them closer to their dreams. As Mercedes, Aunor's compelling portrayal is grounded on moments of restraint, her chaotic confrontations with the show's antagonists, both tamed and amplified at her will. The tv series is an adaptation of a 1989 movie with the same title, in which Aunor was the lead character.
Paulo Avelino, Walang Hanggang Paalam (ABS-CBN)
Walang Hanggang Paalam's sorely lazy pace—before the show's recent explosive developments—would have completely discouraged audiences to remain glued to the show, had it not been starred by lead actors whose consistently compelling performances surely put viewers on the edge of their seats. While the show's intriguing themes instantly make it an attention-catcher, the proceedings between the first few weeks and the past few weeks of the show almost feel like a filler, which any audience with short-attention-span would readily opt to skip. Fortunately, having a bunch of powerful actors in the cast provides Walang Hanggang Paalam the much-needed edge to compensate for where it lacks.
There is a moment in Walang Hanggang Paalam that I think should win Paulo Avelino his next Best Actor Award. Playing Emman, Avelino's stellar performance since the show's September debut converges at a heartrending scene where his character confronts its biggest devastation yet—the confirmation of his son's murder in the hands of an organ-trafficking syndicate.
Such singularly mammoth showcase of his irrefutable artistic caliber, alone, would have easily placed Avelino on top of this list, but he has a number of other equally remarkable moments to give him extra merits. Emman's maelstrom of emotions—we've seen him go through feelings of grief, regret, hatred, vengeance—could have easily intimidated any actor, but Avelino, whose impressive streak of award-winning roles in television and movies are screaming testaments to his unquestionable artistic flair, pulls off the character with breathtaking restraint, making it one of the most powerful performances of the year.
Comments