Following President Duterte's latest tirade against the Lopezes, Palace spokesman Harry Roque presented the matrix of alleged unpaid loans by the Lopez Group of Companies to DBP.
Roque's matrix showed the transactions between DBP, the Lopez Group's bad loans, and the Lehman Brothers SPV.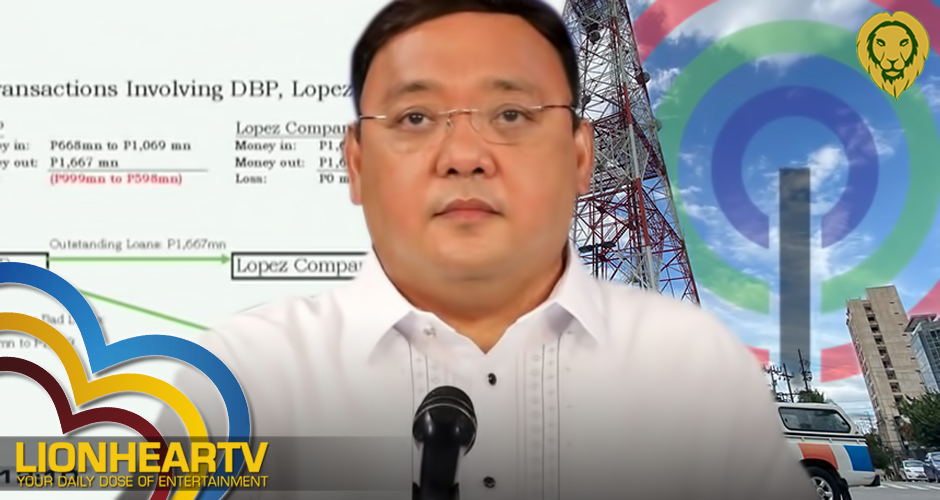 According to Roque, the Lopez companies secured P1.66 billion worth of loans from the DBP. The loans however defaulted for several years which DBP decided to sell to the Lehman Brothers for about 668 million to 1.069 billion pesos under the SPV or special purpose vehicle law.
Under the Special Purpose Vehicle Act of 2002, banks like DBP were allowed to unload nonperforming assets to an asset management company to help them recover during the financial crisis.
After presenting the matrix, Roque said that the matter has been already referred to the Ombudsman for further investigation.
"Ni-refer na po ng Presidente ang bagay na ito sa Ombudsman.
"Ombudsman na po ang bahala sa cause of action for violation of our Anti-Graft law," Roque said
Roque now presenting a list of supposed ABS-CBN dues that remain unsettled amounting to over ₱999 million pic.twitter.com/tCSkPx7DNs

— CNN Philippines (@cnnphilippines) February 15, 2021
Meanwhile, the DBP in their recent statements belied irregularities with regards to the Lopez loans.
DBP President Emmanuel Herbosa said the loans were not condoned but sold to the Lehman Brothers based on Republic Act No. 9182 or the SPV (Special Purpose Vehicle) Act of 2002.
"These NPLs (non-performing loans) and NPAs (non-performing assets) were dealt with in the regular course of business and disposed of by DBP pursuant to Republic Act No. 9182, entitled The Special Purpose Vehicles Act of 2002, as amended by RA No. 9343 and other applicable laws, which authorized financial institutions, like DBP to transfer NPLs and NPAs to SPVs (special purpose vehicles) created under the Act.
"The law provided the avenue for Philippine banks to dispose [of] non-performing assets to be more liquid…. It's not a loan condonation, we sold it with a P3.83-billion bid in favor of DBP," Herbosa said.
DBP Senior Vice President Soraya Adiong also said that the loans were audited by COA and they found no irregularities.
"It was audited by the Commission on Audit and in the annual audit report, there was no finding of irregularity," she said DBP.