A Tale of a Thousand Stars
GMMTV | iWantTFC
Actors: Mix Sahaphap Wongratch, Earth Pirapat Watthanasetsiri
Format/Genre: Web series/Boys' love
Premise: A man searches for the owner of his new heart which previously belonged to a woman, and tries to live her life, fulfill her dreams, and her promises to the love of her life.
Watch it on: GMMTV's Youtube account and iWantTFC
Why You Should See It:
GMMTV makes a gentle detour from its boys' love series' usual light and breezy feel with A Tale of A Thousand Stars' deeply moving and compellingly poignant tone, and while it doesn't lose the genre's inherent airiness, this potent exercise presents some refreshing and wonderful developments, in the context of boys' love dramas.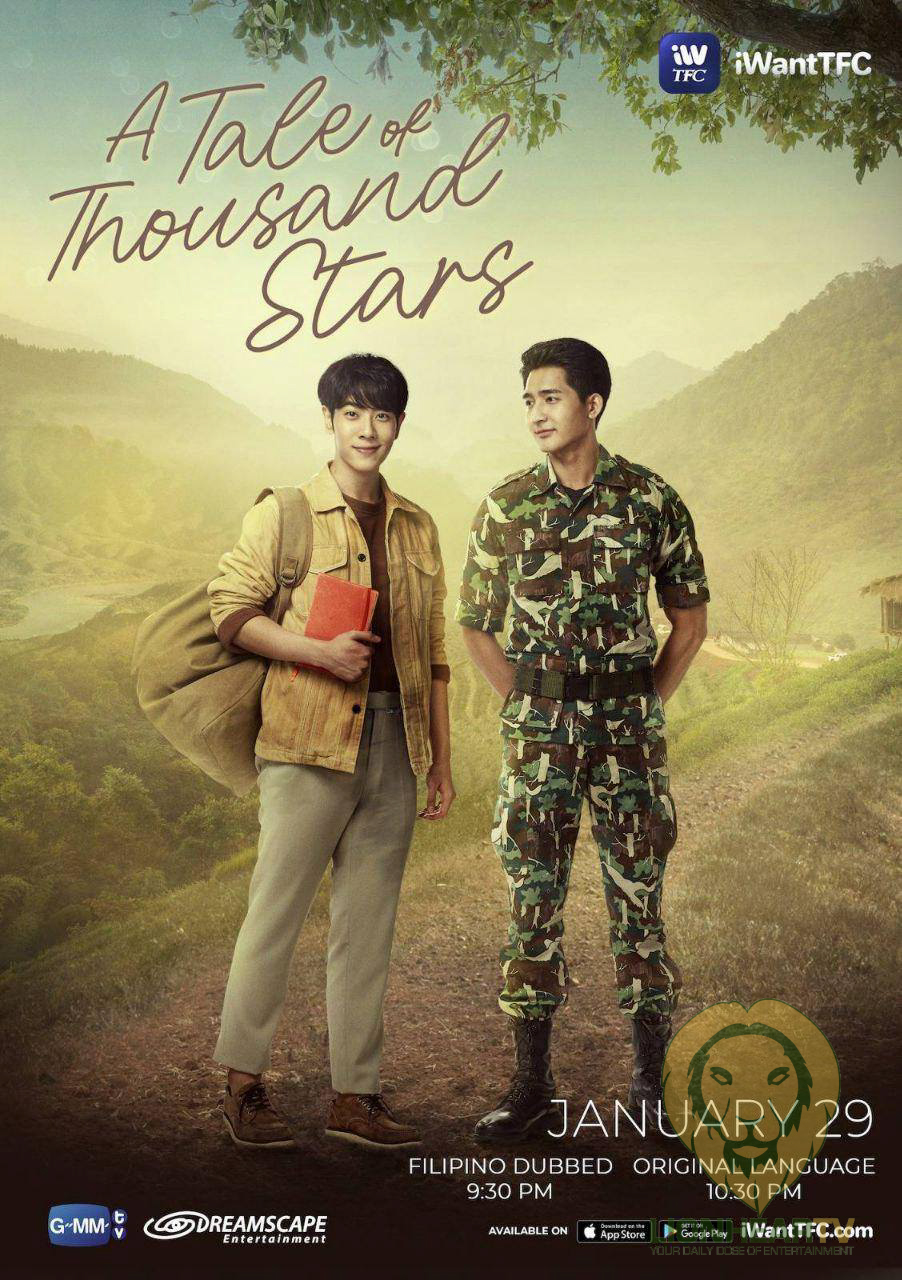 One of the year's most anticipated Thai boys' love series, 'A Tale of A Thousand Stars' is a beautiful departure from most of GMMTV's previous BL offerings, whose cheesy and charming plotlines are often intended for young and teenybopper audiences. That is not to say this poignant drama won't find smitten audiences with the said demographic, but the lachrymose, and sometimes, thought-provoking plot of 'A Tale and A Thousand Stars' naturally attracts hopeless romantics—or anyone with keen affinity to idealistic romance, for that matter.
In the series, the volunteer village teacher, Torfun, dies in a tragic car accident. On the other side of the city, a privileged rich kid, Tian, parties, and gambles until his losing streak leads him to a car race, one that would endanger his life. Born with a weak heart, Tian finds himself about to cross the afterlife, only to be interrupted by a mysterious woman in his dreams, who turns out to be Torfun, whose heart now beats inside his body. Determined to learn who his donor is, and how she lived her life, Tian embarks on a mission to live Torfun's life, her aspirations, and motivations, guided by the diary she left behind. The mission leads him to Forest Officer Phupa, Torfun's boyfriend, with whom she made a promise to count a thousand stars.
Tian's arrival to the remote village, however, is initially received coldly by Phupa, who still grieves Torfun's demise. Succeeding episodes are yet to establish the two men's chemistry, but it's definitely hard to contain excitement for where their romantic narrative would lead, or would it follow the original web novel, authored by Thai web novelist, Bacteria.
It should also delight boys' love lovers that this new Thai romance is not set at a school, or predominantly urban landscape, as the events in 'A Tale of a Thousand Stars' develops in the rural countryside of Chiang Mai. This somewhat helps Bacteria's beautiful script to possess better affection and power, as the green and exquisite imageries of the popular Thai region, enforces the mix of a breezy and poignant tale in which Earth's and Mix's characters are made to play. A Tale of a Thousand Stars captures the essence of its emotional story, through its equally sentimental setting, which perfectly complements the prevailing mood of Barcteria's narrative.
The two actors, Mix and Earth, are compelling enough to deliver electrifying performances, even as early as the pilot episode. As predicted, the Tagalog-subbed pilot episode presented to the local audiences by iWantTFC, tends to lose the emotional essence of Phupa and Tian, as star-crossed lovers, hence, making the English-subbed and original version, a more preferred version. The ABS-CBN-owned streaming service, however, also offers the original Thai version, which gives local viewers ease to access the episodes.
A Tale of a Thousand Stars releases a new episode every Friday, on GMMTV's Youtube Channel, while streaming service iWantTFC provides access for local audiences. Watch the iWantTFC trailer, below: 
Comments