Vivamax
Actors: Baron Geisler, Gina Pareño, Chad Kinis, Candy Pangilinan, Donnalyn Bartolome, Yumi Lacsamana
Genre: Musical/Dark Comedy
Premise: One night, a mental asylum gets chaotic when patients got released from their cells accidentally. Three nurse interns trying to finish their course had to deal with their respective patients–who will each test their endurance down to the core.
Watch it on: Vivamax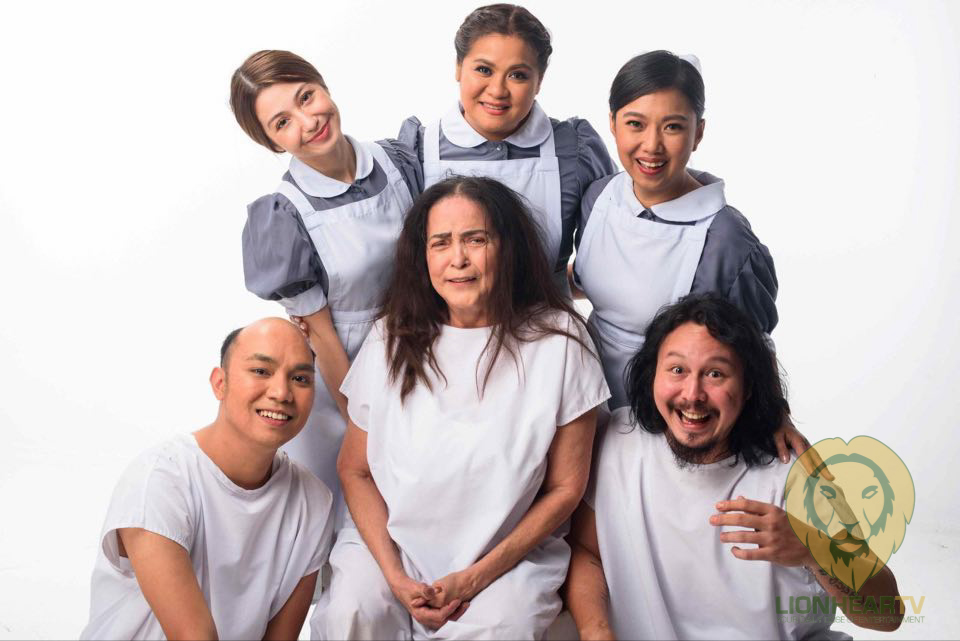 Why You Should See It:
It had believable spot-on performances of Geisler, Pareño, and Kinis as mental asylum prisoners. It is a highly-controversial work, but its only redeeming asset–is making the audience intrigued.
Before its Vivamax release, much controversy has surrounded this new feature from Darryl Yap—who, by now, is not foreign to criticisms. It can be recalled that Netizens called out the makers of the film—who also brought recent hits like Jowable and Paglaki Ko, Gusto Ko Maging Pornstar. Yap's latest film poster was perceived as an insult to mental health patients. Yap, however, appealed to the public, to first see the film before making any judgment.
And that's what we did. And here's my judgment: Tililing is an endurance test. There have been many films that unabashedly demand patience, but they usually reward viewers with beautiful and sensible resolutions. 
In Tililing, the journey towards the conclusion is one endurance-requiring task. The problem isn't confined within Yap's bizarre storytelling, which excessively relies on flashbacks, but also on its convoluted narrative, where he seemingly poured out all his vivid thoughts about his film's gore subject. To his credit, he made his characters play in a brilliantly-designed setting, which may be enough to tickle interests in some audiences who dig this form of cinema.
Tililing's main plot involves three mental health patients–Socorro (Gina Pareño), Bernie (Chad Kinis), and Peter Pan (Baron Geisler). All showing bizarre behaviors that make them difficult mental health patients–to nurse interns Espie (Donnalyn Bartolome), Jessa (Yumi Lacsamana), and Maricel (Candy Pangilinan). 
The three interns went on duty one night to tend to their respective patients, and to correctly diagnose them. If they are successful in doing so, they will complete their internship and pass the course. Unfortunately, it is also during that night when the guard-on-duty had a heart attack and accidentally released all the patients from their cells. 
The mishap caused a sudden pandemonium inside the asylum (whose main gates remain locked), which had the interns confront the patients. Determined to complete their internship, Espie, Jessa, and Maricel struggled to neutralize their patients in any way possible.
Much of the film is played out in chaos and sinister, and to Yap's credit, he made it interestingly florid, both in design and execution. There is this patient who loves playing with his feces, another who always knocks on every door to ask about her husband and child, and another again–who thinks he's a real-life Peter Pan. 
Yap's fashion of dealing with these characters is visual-driven, but unfortunately, lacked sense and organization.
For a regular viewer, the entertainment the film tries to deliver is easily absorbed. Comedy is comedy whether it's dark, slapstick, satire, or farce—and audiences tend to buy whatever that is funny, even though they can't understand why it is so. 
With Tililing, which its creators claim to shed light on the issue of mental health, there is a clear intent to elicit laughter, but the manner of fulfilling it–is problematic and questionable.
5 – Excellent
4 – Very Good
3 – Good
2 – Tolerable
1 – Terrible
Tililing is now available to stream on the streaming service, Vivamax. Watch the full trailer below:
Comments