QUEZON CITY, PHILIPPINES, April 2021 — ABS-CBN Global, the largest international producer and distributor of Filipino entertainment content, and SmarTone Mobile Communications Limited, the leading telecommunications company in Hong Kong, have agreed to unite their efforts to provide quality service to Filipinos in the territory, which they announce through a virtual contract signing ceremony.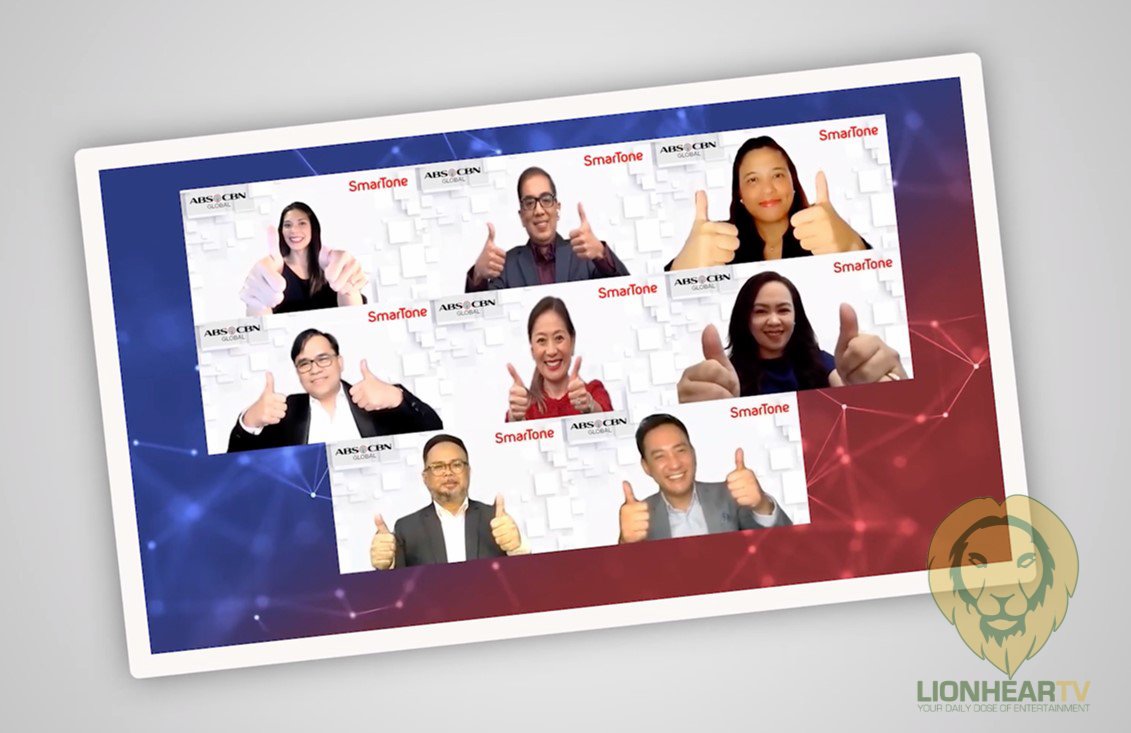 The partnership strategically aligns both market leaders by integrating TFC's biggest library of Filipino content and SmarTone's dedication in bringing innovative service and inspiring projects to the community.
This also marks another milestone in ABS-CBN Global's innovation and technology agenda as it furthers its undertaking to connect more than 200,000 Filipinos in Hong Kong to their families back home, especially with the ongoing pandemic, through information and entertainment that will soon be more easily and affordably accessed through SmarTone.
"ABS-CBN Global remains steadfast in its commitment to serve the Filipino worldwide," said Maribel Hernaez, ABS-CBN Global's Managing Director for the Asia Pacific. "It continues to be part of the OFW journey by staying as a market leader in international distribution of Filipino news and entertainment for over 25 years, consistently offering compelling content, innovative products, world-class event experiences, and strategic philanthropic outreach.
Josephine Lam, Head of Marketing & Sales for SmarTone, shares their pursuit in strengthening market dominance in addition to being the leading brand of prepaid SIM cards among Overseas Filipinos in Hong Kong: "We are going to be the exclusive mobile network partners of iWantTFC in Hong Kong. Soon viewers can enjoy the greatest shows and TV dramas anytime, anywhere under SmarTone's fast, stable and smooth network."

The ceremony was also graced by ABS-CBN Global Chief Operating Officer Aldrin Cerrado, who expressed his anticipation in partnering anew with SmarTone whose Ms. Barkadahan pageants became a beacon of inspiration among Filipinas in Hong Kong. "In just a few years, we were able to progress with our alliance, this time to bring the home of Filipino stories via iWantTFC to hundreds of thousands of Filipinos in Hong Kong, made possible by SmarTone's reliable payment solution."
"When partners speak the same language, they help each other continue to excel at what each does best. SmarTone and ABS-CBN Global speak the same language in this partnership, and that is the language of true service," he added.
Also in attendance were ABS-CBN Global's Regional Marketing Head for Asia Pacific Raymund Romero, Territory Sales Head for South Asia Michael Tolentino, and PR & Partner Marketing Manager for Asia Pacific Dominique Famador. The event was hosted by ABS-CBN's Ginger Conejero and SmarTone's Alvin Dayrit.
For more details, visit myTFC.com or like TFC Asia Facebook page.
Comments