After just nearly six years in the business, Diaz has navigated her blossoming showbiz career at an astonishing pace, not too many of her contemporaries, could ever pull off.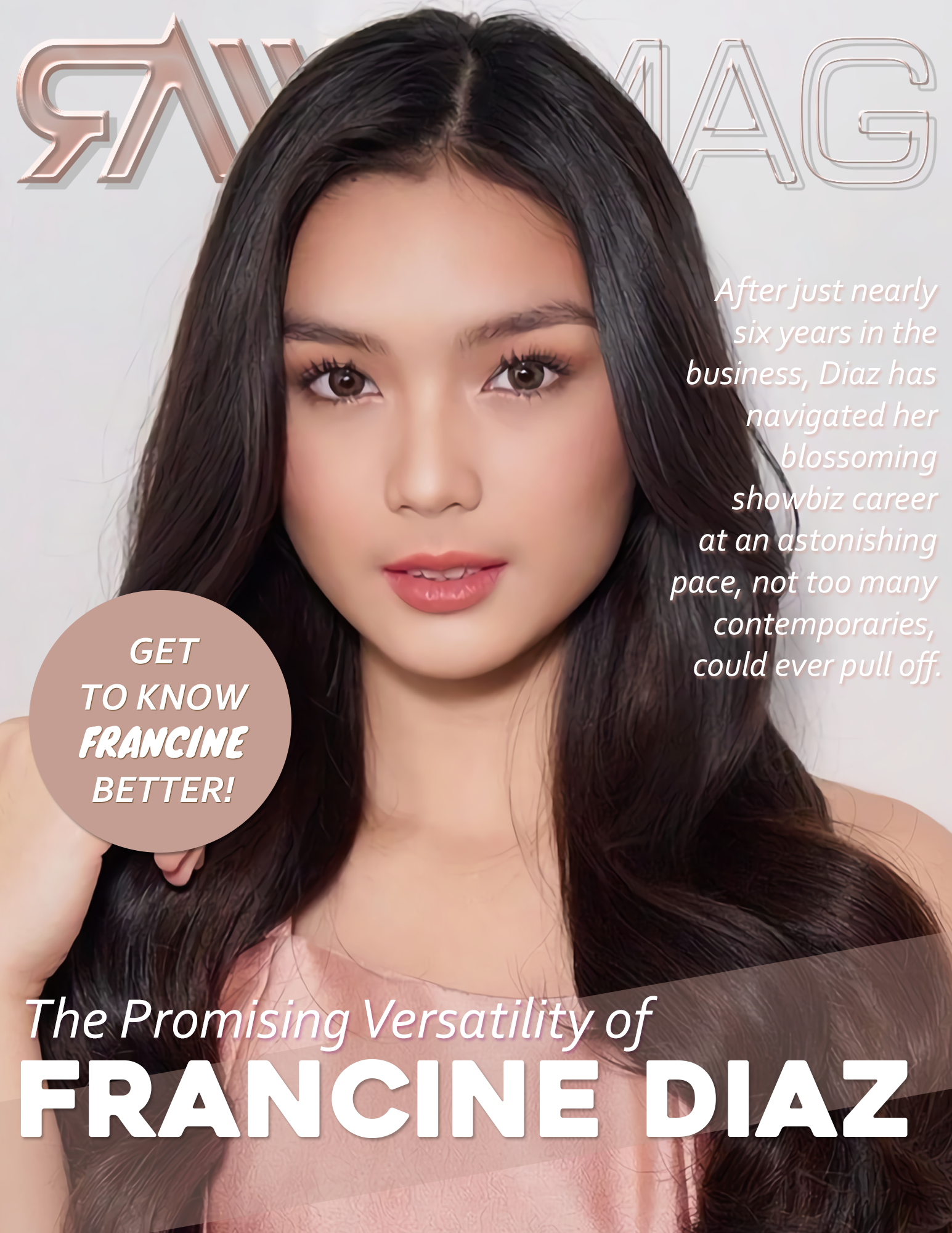 Francine Diaz is undoubtedly one of the most popular young actresses of her generation, one of the most talented television stars in the local entertainment scene, and she is only 17. Since her memorable stint as the young Ellen Adarna in the afternoon drama, Pasion de Amor, in 2015, she has evolved from merely a supporting star, landing challenging roles, albeit mostly small, that helped her prove her brimming potential as a young dramatic star.
Diaz's sensational breakthrough via the mammoth daytime hit, 'Kadenang Ginto', has no question brought her to a level of fame, many of the young artists in her generation can only aspire to reach. As far as any up-and-coming actor's dream to score a breakthrough role goes, Cassandra Mondragon is a game-changer, as it expedited Diaz's bid to earn her spotlight, let alone become one of today's most sought-after teen stars, just after a few years of playing supports.
It is important to note, however, that those few years are not something a regular newbie can easily navigate, as the small roles Diaz landed on are as challenging as their major counterparts, and Diaz, whose promising acting chops were already put in full display on her debut tv series appearance, portrayed with aplomb, taking on the younger versions of major female characters in some of ABS-CBN's popular dramas, with recognizable ease.
Many may have just started knowing Francine during and after Kadenang Ginto, but it is worth noting that she had been around three years before the premiere of the phenomenal tv series. In 2016, a year after making her first appearance on a tv series via Pasion de Amor, she again played the younger version of a lead female character. For the pre-noontime tv series, Be My Lady, Diaz played the young Pinang, whose adult version was charmingly portrayed by Kapamilya actress, Erich Gonzales. She appeared subsequently as a minor role on daytime dramas, We Will Survive—which starred comediennes, Pokwang and Melai Cantiveros-Francisco—and the Sylvia Sanchez-starrer, The Greatest Love. Both shows aired in 2016. In 2017, she took on yet another younger version of the lead female character, via the daytime KimeRald series, Ikaw Lang ang Iibigin. In the series, Diaz played the young Bianca Agbayani (Kim Chiu's role).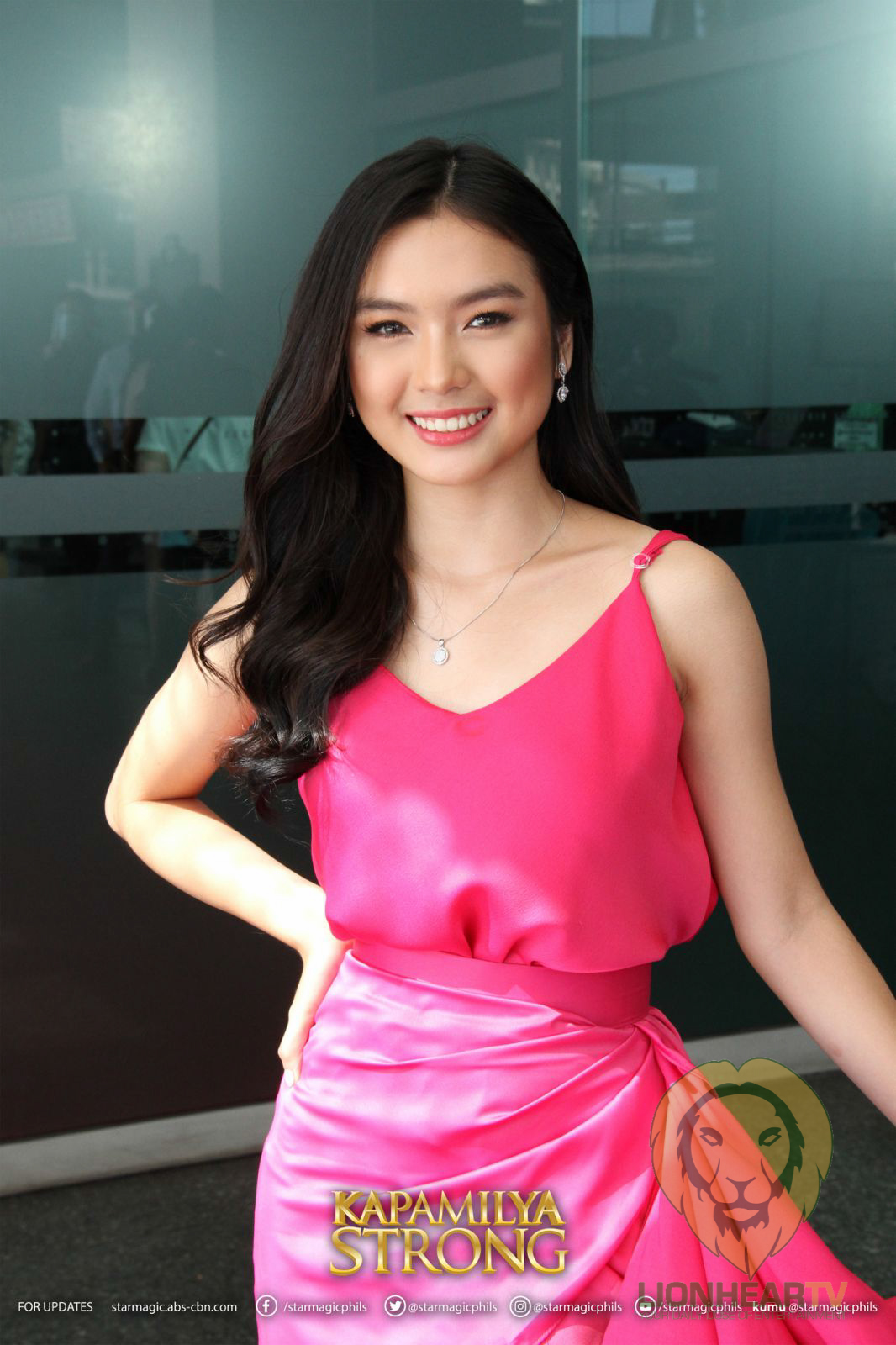 The following year, Diaz appeared on the triplet-themed pre-primetime series, and Erich Gonzales-starrer, The Blood Sisters, taking on a bigger—but still minor—role. For the series, the then 15-year old teen star, played an antagonistic character, a first for her still-young career. In between the roles she played on various regular tv dramas, between 2015 and 2018, she appeared on a number of episodes of drama anthologies, Ipaglaban Mo and Maalala Mo Kaya (MMK), each showcasing her unmistakable flair in playing heavy drama roles.
In 2018, Diaz had a career-defining turn, when she was cast to play one of the major roles in the afternoon drama, Kadenang Ginto. The series, as most programs aired on a daytime timeslot, didn't have the pressure to become phenomenal, but it did anyway, and as they say, the rest is history. On the heels of the series' phenomenal success, came the birth of the sensational teen group, The Gold Squad, which comprises four of the show's leading teen stars—Andrea Brillantes, Seth Fedelin, Kyle Echarri, and of course, Diaz. The show also served as the launchpad for Diaz's onscreen team-up with Echarri, and their official love team, KyCine.
KyCine's emerging popularity earned both Diaz and Echarri a number of accolades, in their first few years alone, as a love team. In 2020, LionhearTV's RAWR Awards handed them their first 'Love Team of the Year' award, while Village Pipol's  VP Choice, honored them their second, in the following year. Their emerging popularity scored them their first starring film in 2019, via the iWantTFC original movie, Silly Red Shoes. As for Diaz, she is set to headline this year, two more films—the Blacksheep coming-of-age feature, All-Nighter, which will be headlined by the four Gold Squad members, and the iWantTFC thriller-horror, Tenement 66.
This year, Francine Diaz takes on her biggest role yet, as she plays Joy, on the ensemble drama, Huwag Kang Mangamba, marking the first time she headlines a major program airing on primetime. And while she shares the spotlight with her three fellow Gold Squad members, the role is particularly special to Diaz and her followers, as it highlights the actress's promising versatility, proving the tremendous talent that will no doubt give her more successes in the business. Her further ascent cannot be missed now—now that she has the perfect venue to showcase her massive artistry.
She may have been around in the industry for just six years, but the stellar poise built over the big and small roles she played, throughout her young career. And with her shift to playing bida-kontrabida roles, Diaz stands poised, and in fighting form, to deliver her versatility, all to prove that she is certainly en route to becoming one of the biggest female stars of her generation.
Comments