Lengthy but thoughtful conversations keep this new quarantine series interesting–enough to hook the audiences until the next episode.
RIDE OR DIE
Actors: Yves Flores, Iyo Canlas
Genre: Romance, Drama
Premise: After it was supposedly a hook-up, JM a.k.a. @alt.media (Yves Flores) with Reb a.k.a. @trueloveskiss (Iyo Canlas)–both had to look beyond their desires and genuinely get to know each other better when they got forced to lock down with each other.
Watch it on: YouTube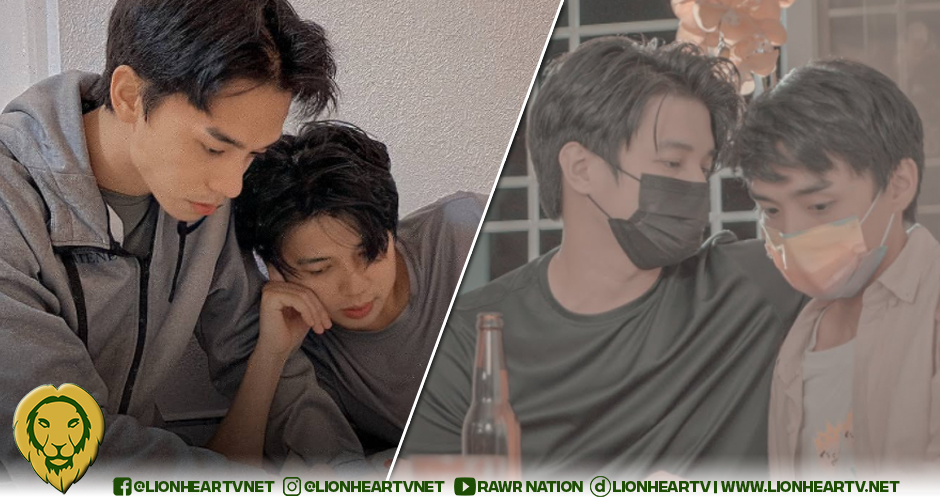 Why You Should See It:
After what felt to be a long top-tier Pinoy BL-drought, a promise has come with the arrival of Ride or Die's Stuck On You. Faithful followers of last year's hit, Quaranthings: The Series, would be surprised to know that this new series' plot operates in the same universe as the Royce Cabrera and Kyo Quijano-starrer boys' love drama.
Serving as Yves Flores's official debut in a full-length BL series, Stuck On You, like the earliest Pinoy BL releases, takes the pandemic as its backdrop. Iyo Canlas, as most followers of the craze know, just came from the successful first season run of the supernatural BL series, Cheat.
The series follows certified virgin, Reb (Canlas). He is meeting with JM (Flores), a popular discreet online personality in the 'alter' world. Both agreeing to keep their 'alter' names and to remain masked throughout their encounter, the two are meeting for a hook-up.
JM, however, isn't aware that the guy he hoped to make content with, is not ready, and is a virgin. On top of that, Reb easily goes panicky when he gets introduced to something foreign. And sex–much less with people watching–is foreign to him. 
JM immediately sees the red flag the first few moments of their supposed real-time show.
With only two actors inhabiting the pilot episode, it was easier to focus on things that matter the most. 
Flores has years of mainstream experience and has somewhat got the hang of intimate acting. His performance is not an exception. Canlas, on the other hand, is practically a newbie. He has nonetheless met Flores's brilliance with an equal level of artistry.
That may feel amusingly weird, given that pilot episodes of Pinoy BLs are often short and thus, incapable of establishing a solid plot.
 It's hard not to think that this series won't tackle sociopolitical themes, the same way Quaranthings did. 
As most BL series brave to address issues revolving around gender expressions, Stuck On You seems to be en route to shredding this delicate fabric and once again, bring the topic to the discussion table. 
It is still too early, however, to tell whether the series will succeed. That being said, the tone, the vivid colors, the lengthy, but meaty conversations in this new quarantine series, and the already outstanding performances of the two actors seemed to be safer for viewers to stick until the second episode.
Stuck On You streams a new episode every Friday on RIDE OR DIE's Youtube official channel. Watch its official trailer below: