On Thursday, July 1, hashtag #KapamilyaForever trended online amid Bea Alonzo's official launch as the newest Kapuso.
GMA Network officially welcomed the former Kapamilya actress Alonzo via a media conference.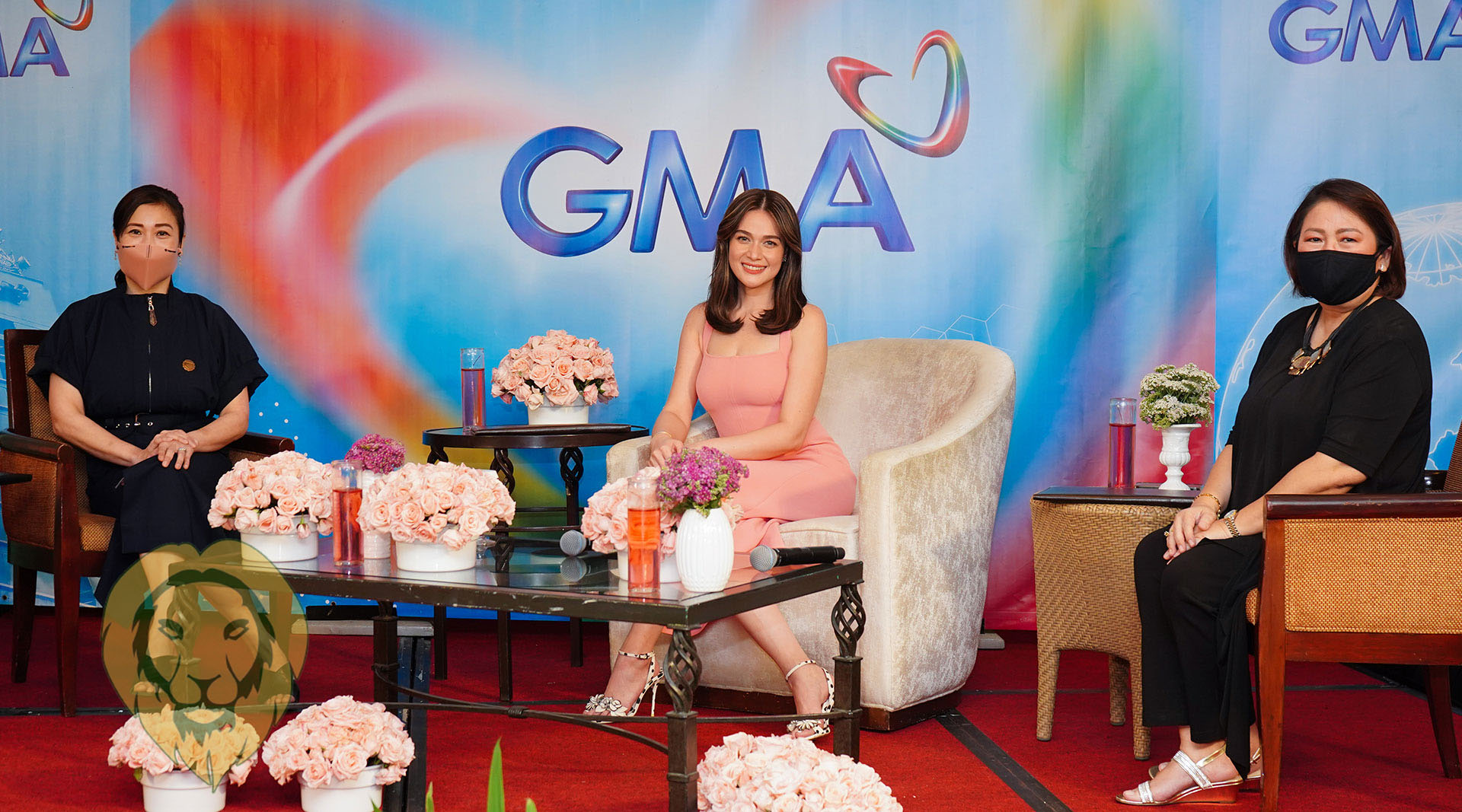 It will already be a year on July 10 since Congress rejected ABS-CBN's bid for a new franchise despite clearing the allegations against them.
Because of its shutdown, some Kapamilya stars moved to another network, and Alonzo is among them.
Other Kapamilya celebrities, employees, and supporters vowed their loyalty to ABS-CBN and opted to stay as a Kapamilya forever.
Former Pinoy Big Brother housemates Ella Cayabyab, Andi Abaya, and Kobie Brown joined the online buzz and pledged to be Kapamilyas forever.
#KapamilyaForever 💙♥️💚 https://t.co/T3MQwFVWJ0

— Ella Cayabyab (@ellacayabyab_) July 1, 2021
home. #KapamilyaForever 💙❤️💚

— Andi Abaya (@iamandiabaya) July 1, 2021
proud to be part of this family.#KapamilyaForever ❤️💙💚💛

— kobie brown (@kobierbrown) July 1, 2021
It's Showtime's Tawag ng Tanghalan Season 4 Grand Winner JM Yosures will remain forever grateful for the opportunity given to him by ABS-CBN during his darkest times.
He then reminded everyone to vote wisely in the upcoming election.
Alam na ha. Magregister at bumoto sa 2022.

— JM Yosures (@jmyosures) July 1, 2021
As many believed, the non-renewal of ABS-CBN's franchise got influenced by the personal vendetta of President Duterte against the said Network.
BL star JC Alcantara promised that he's not leaving his second home, ABS-CBN honed him to become the star he is today.
Mahal ko at hindi ko iiwan ang pangalawang tahanan ko. Salamat sa pag hubog sa talentong kung ano meron ako ngayon. #KapamilyaForever

— JC Alcantara (@imJCAlcantara) July 1, 2021
Seasoned host Robi Domingo said that ABS-CBN is more than a station and a network.
More than a station.
More than a network.
❤💚💙#KapamilyaForever pic.twitter.com/YlLSmmZQ09

— Robi Domingo (@robertmarion) July 1, 2021
Kapamilya journalists also assured that they choose to remain as a Kapamilya despite the struggle that their Network is undergoing at present.
❤️💚💙

— Zen Hernandez (@zenhernandez) July 1, 2021
— Jacque Manabat (@jacquemanabat) July 1, 2021
Walang iwanan❤️💚💙 #KapamilyaForever

— jeck batallones (@jeck_batallones) July 1, 2021
Proud to have been part of this night #KapamilyaForever

Ctto pic.twitter.com/212smYkfDf

— jeck batallones (@jeck_batallones) July 1, 2021
Netizen @whatsupjared shared an interview with Karen Davila, who said that she is always there for ABS-CBN during its lowest point.
Without ABS-CBN, she will not be Karen Davila.
https://twitter.com/whatsupjared/status/1410437212462751744?s=20
Karen is one of the Kapamilya journalists who stood by ABS-CBN during its trying moments.
Hoping for better times for ABSCBN. All in God's time. https://t.co/emW6jxnC4a

— Karen Davila (@iamkarendavila) July 1, 2021
Mike Navalo thanked Davila and also assured the people that he is staying with the Network.
To each his own.

Choosing to stay like the many other men and women of ABS-CBN.

Thanks for staying with us @iamkarendavila and for your continued support, Kapamilya.#KapamilyaForever❤️💚💙 https://t.co/suohEB7BSd

— Mike Navallo (@mikenavallo) July 1, 2021
Anjo Bagaoisan also agreed with Karen's line, 'Riding it out in faith' because he believes that it is the best thing to do at the moment.
"Riding it out in faith."

For those who had a choice to stay (because not all do/did), that's possibly the best phrase to describe how things are now.

Hanggang sa sabay-sabay nating pagbangon—sa loob man o sa labas na ng Ignacia—mananatiling #KapamilyaForever.

— Anjo Bagaoisan (@anjo_bagaoisan) July 1, 2021
TV writer Darla Sauler said that she is forever grateful for being part of the Kapamilya network.
Always grateful.#KapamilyaForever ❤️💚💙 https://t.co/ou2SNcxMPl

— darLa sauLer 🩵 (@darLasauLer) July 1, 2021
ABS-CBN advertising and promotional head Vaughn Hautea also pledged that he will remain a Kapamilya forever.
always. ❤️💚💙
#KapamilyaForever

— Vaughn Hautea (@vaughnic) July 1, 2021
Kapamilya fans also showed their support for the Network.
https://twitter.com/EX0LACES/status/1410466166515015680?s=20
https://twitter.com/LArbutante/status/1410523340209496069?s=20
Moving to another network for career opportunities is understandable, but transferring even if you have been offered with a great project is something else. Truly, loyalty is hard to find these days. Let's just admire those who stayed. Then and now I am #KapamilyaForever 💙💚❤️

— Aronpol (@andresam1992) July 1, 2021
Your light never dimmed, it just flickered for a moment. And some may choose to rather replace, allured perhaps by new lanterns, but we will never.

Kapamilya TogetherAsONE#KapamilyaForever pic.twitter.com/FVpFtuEIng

— 🌤 aia. (@soaringdonbelle) July 1, 2021
"we had you at your best and we'll stay at your worst."@ABSCBN #KapamilyaForever pic.twitter.com/o6NrQYcxiC

— Eugene Custodio Dira (@iamgino_galadam) July 1, 2021
Alonzo's move to GMA Network drew various reactions from netizens and fans.
Some criticized her for being 'ungrateful' to ABS-CBN, while some defended her.
One of the admins of GMA Network's twitter page even mistakenly tweeted to stop judging Alonzo because she not at fault. The said post was deleted immediately.
https://twitter.com/rency0722/status/1410490340847472645?s=20
Comments