The pilot's week largely lachrymose tone is well-compensated by the heartwarming glimpse to the main romantic pair's love story, featured in the fifth episode.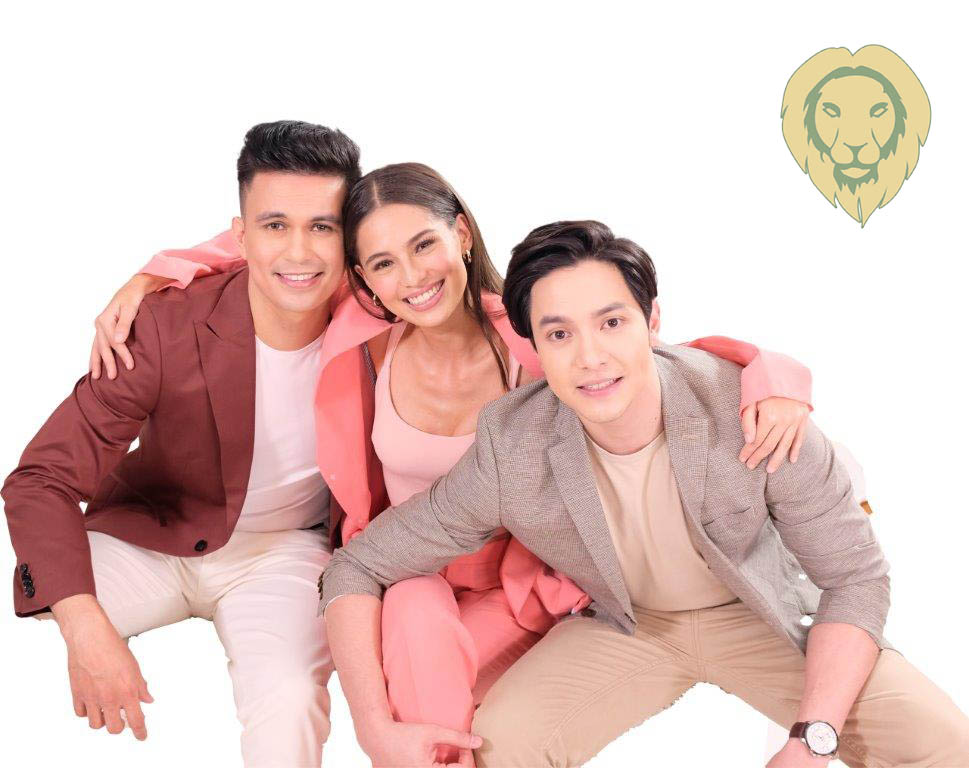 GMA Network
Actors: Alden Richards, Tom Rodriguez, Jasmine Curtis-Smith, Dina Bonnevie, Jaclyn Jose, Sid Lucero, Kelley Day, Yana Asistio, Franchesca Salcedo, Ella Cristofani
Genre: Romance, Drama
Premise: The series follows the story of two people who grow up together under the same roof, fall for each other, and prove that they are destined for each other, regardless of the forces that would keep them apart
Timeslot: Weeknights, 8PM
Why You Should See It:
It's difficult to miss the endearing appeal of GMA Network's newest primetime drama, The World Between Us. That's in spite of the fact that nearly its entire pilot week was devoted for shedding light upon the backstory of the main characters. Viewers get to see first the young versions of the roles played by Alden Richards, Tom Rodriguez, and Jasmine Curtis-Smith.
The first five episodes revolve around the story of troubled but intelligent high-school student, Louie, who as a teenager, is played by Izzy Canillo. The young actor, who first came to the spotlight, via ABS-CBN's Star Circle Kid Quest, and the fantasy-series, My Little Juan, took on the role compellingly. He had the talented actress, Glydel Mercado, to share his shining moments with.
Louie as a child, is an industrious and kind young student, who has high aspirations, not just for himself, but for his mother. To ease her mother's hardships in sustaining their needs, he looks forward to winning a science fair. An unfortunate accident, however, would take away her mother from him. Rachel Libradilla (Dina Bonnevie), the sponsor of the fair, offers him help, after knowing and relating with his backstory. He finds himself living at the Libradilla mansion, but has to confront the opposition from Dr. Libradilla's only daughter, Lia.
While Louie and Lia's initially strained relationship may no longer be something critical audiences would want to see, it is not easy to deny the flair that the young versions of these two characters share. Their moments together provide a charming glimpse to their grown up versions, and the romance that would inevitably grow between them. The fifth episode finally somewhat confirms that path, Lia and Louie are set to take, when Louie (now played by Richards) and Lia (Curtis-Smith)start to show hints that they might be actually liking each other, romantically.
It may take a few more weeks before major complications arise, but if viewers are paying attention to the teasers, they would know that this series operates under a soap-opera-ish 'us against the world' plot. There would come a time when things become messy, and the main characters engage in some sort of confrontation extravaganza, which may potentially lead to further Pinoy drama tropes. Of course, that is still a speculation now, as the overall mood of the series remains largely light and airy. Louie and Lia's future romantic moments are expected to send fans to 'kilig frenzy', and that's something to look forward to, in this series.
Catch 'The World Between Us' on GMA Network's primetime block, Telebabad, from Monday to Friday. Watch the official trailer, below: