Manila, Philippines – Max's Group, Inc. ("MGI" or the "Company"), the Philippines' largest casual dining restaurant group, reported today its operating results for both the second quarter and first half of 2021 for periods ended June 30.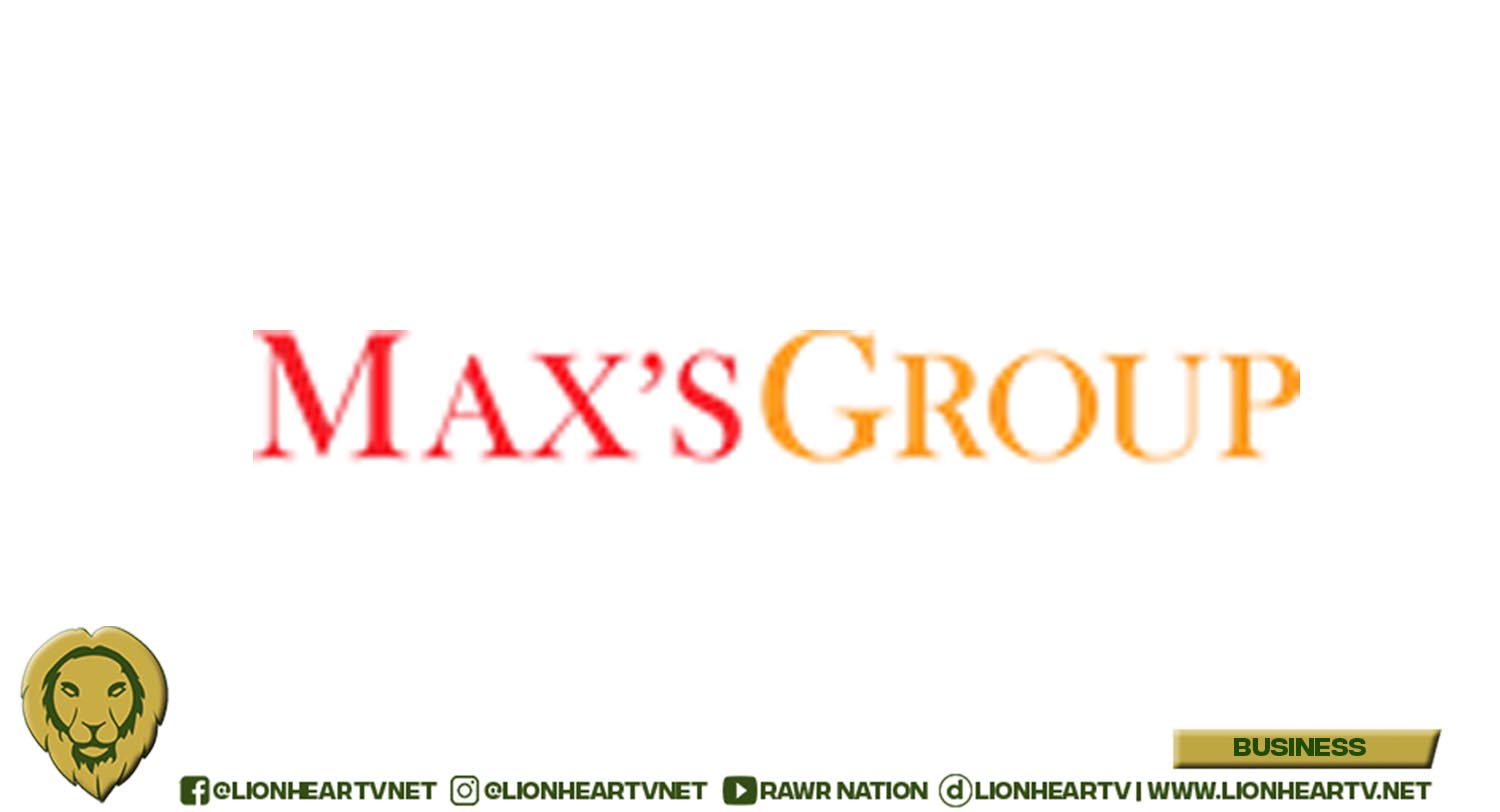 MGI posted second quarter systemwide sales ("SWS")—comprised of sales generated by both company-owned and franchised stores—of P2.91 billion and revenues of P1.78 billion. These reflect comparable growth of +82% and +67%respectively versus the same period in 2020.
"We are heartened by the resilience demonstrated by our powerhouse portfolio of most-loved brands in protecting consumer relevance, even with headwinds against us," stated MGI President & Chief Executive Officer Robert Ramon F. Trota. "Despite ongoing challenges both locally and internationally, including heightened restrictions in the front-end of the second quarter, we take pride in the growth surge we achieved, particularly with our renewed focus on our 'core of core' brands of Max's Restaurant, Pancake House, Yellow Cab Pizza Co., and Krispy Kreme. In fact, our total first-half sales via our Delivery channel nearly doubled pre-pandemic levels, even as the government allowed customers to return to Dine-In throughout much of these first six months. This proves the strongly-entrenched demand for the brands we operate."
For the total first half of 2021, the Company recorded total SWS of P5.75 billion, a 3% increase versus the P5.59 billion performance of 2020, which includes the pre-pandemic months of January and February. Comparatively, revenues softened by -4% to P3.62 billion, as compared to the P3.79 billion reported for first-half 2020.
These indices allowed the Company to record a second straight quarter of profitability. Operating income for the second quarter amounted to P186 million, a 140% increase versus the same period last year achieved via business model pivots done throughout the pandemic.
Second quarter EBITDA swung from negative P186 million in 2020 to P405 million, flowing through to a net income of P55 million compared to the same period'sP434 million net loss last year.
Thus, full six-month operating income ended at P332 million, an P827M swing from 2020's operating loss of P495 million. EBITDA of P1.00 billion registered a massive turnaround from the negativeP45 million reported for the same period last year. This yielded net income of P392 million, representing a P995 million rally versus 2020's P603 million first-half loss. Normalized to exclude one-offs booked mostly in the first quarter of 2021, EBITDA and net income stood at P626 million and P15 million, respectively.
This positive turn-out in financials reflected aggressive business remodeling initiated by the Group in 2020 to retool for the "new normal". Versus pre-pandemic, gross margin improved by 100 bps or 3% and operating income margin was up by 140 bps or 18% versus the first half of 2019.
Quarter on quarter, MGI has proven momentum in its profitability for the second quarter with its gross profit margin up by 500 bps or 19% or as compared to the previous quarter despite the restrictions introduced by the government in April and May of this year.
"We committed to our stakeholders that MGI would continue to represent financial viability and strong shareholder value as we accelerated three years of strategy into three quarters of execution," added MGI Group Chief Operating Officer Ariel P. Fermin. "Even in a volatile, uncertain market, the rigorous reinvention of our operations has yielded us significant improvements in profitability, designed to outpace any flex in SWS. Our contribution margins in Q2 are back to pre-COVID levels; by June, we steered our monthly fixed costs to nearly half of what they used to be. Strategic management of our total supply chain, continued strong alliances with our lessor partners, margin management in our menus to combat raw material inflation, and efficiencies in our restaurant systems have all combined to create a business model that clearly works even with the tempered revenues in a pandemic. We believe that we are uniquely primed to come roaring out of this pandemic once the market opens up."
As of 30 June 2021, the Company's store network totaled 14 territories, with 597 Philippine sites and 60 stores situated across various locations in North America, the Middle East, and Asia.